Life at UChicago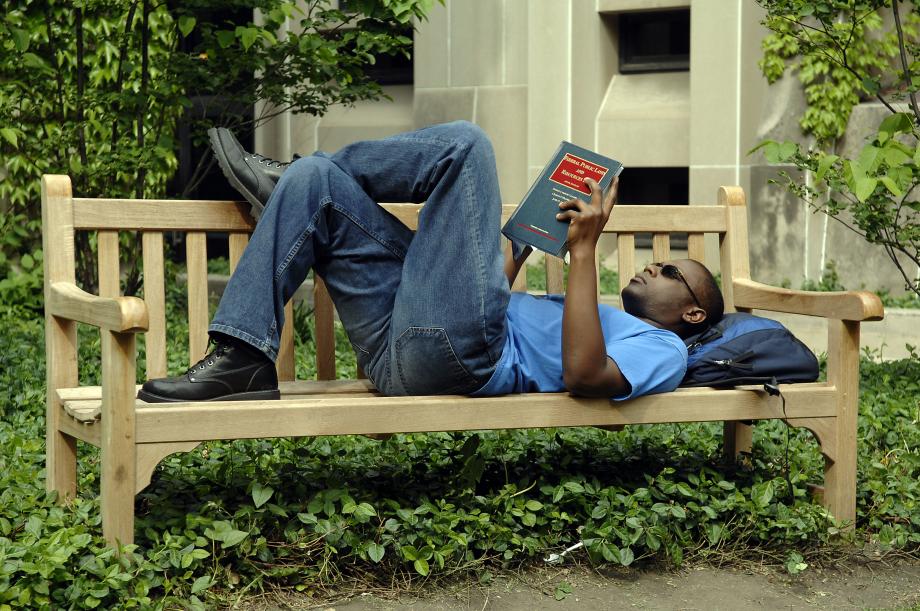 Life at the Law School is not just about studying—from weekly Wine Mess and Coffee Mess to the annual Law School Musical, our students and faculty manage to have a lot of fun while being serious about ideas.
UChicago Law students participate in more than sixty student organizations, from community service organizations to debating societies, music and wine tasting groups to politically active chapters of national organizations, an annual musical to a weekly cocktail party.
Student diversity of every kind shows in the activities you can choose. Our students have a balanced approach to the world that makes the Law School both a vibrant place and an amazing jumping-off point for the future.
Hyde Park is a beautiful, vibrant neighborhood, and Chicago is a cosmopolitan, diverse, yet affordable city. Located in the community of Hyde Park on Chicago's South Side, just 15 minutes from the city center, the University of Chicago is uniquely positioned to contribute to, and draw from, the strength and diversity of this world-class metropolis.