Legal History Courses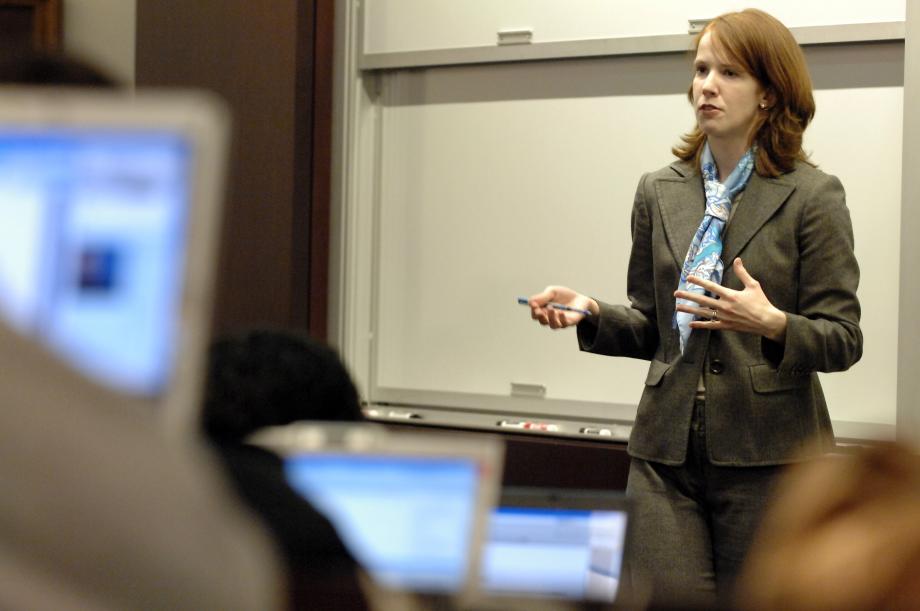 The courses listed below provide a taste of the Legal History courses offered at the Law School, although no formal groupings exist in our curriculum. This list includes the courses taught in the 2020-21 and 2021-22 school years. Not all of these courses are offered every year, but this list will give you a representative sample of the variety of courses we might offer over any two-year period. Other new courses will likely be offered during your time at the Law School.
PLEASE NOTE: This page does not include courses for the current academic year. To browse current course offerings, visit my.UChicago.
Jump to a course
Courses
American Indian Law
This course will consider the law governing the relation between non-tribal law and tribal law. This is the law of treaties, federal jurisdiction, and sovereignty. The Supreme Court has several cases on tribal issues each year, and with the rise of gaming and natural resources as major sources of wealth, the stakes in these cases for tribe members and non-members is increasing. Last year, the Supreme Court decided a case that suggests half of Oklahoma, including Tulsa, is actually "Indian Country," and subject, in part, to tribal law. The materials for the course will be mostly Supreme Court cases, as well as some historical materials necessary to understand the context of the judicial consideration of tribal jurisdiction. The flavor for this part of the course will be international law, although with a decidedly American approach. This class has a final exam. Participation may be considered in final grading.
Previously:
Spring 2022: M. Todd Henderson
Autumn 2019: M. Todd Henderson
American Indian Tribal Law
Most of American legal education focuses on federal, state, and local government laws. Yet, there are 574 tribal governments in the United States that receive precious little attention from legal academia and American society broadly. Why do we generally ignore or exclude the laws of American Indian tribes from the mainstream study and conception of of "American law"? When we take the time to look at tribal law, what might we learn? These questions will guide this seminar as we examine the complex history of tribal law in America and the current state of American Indian tribal law. A series of short research papers on different topics in tribal law will be required (20-25 pages.)
Previously:
Spring 2021: Elizabeth A. Reese
American Legal History, 1800-1870: Revolution to Reconstruction
This course examines major themes and interpretations in the history of U.S. law and legal institutions from the early Republic through Reconstruction. Topics to be discussed include changing ideas of the Constitution; the federal-state relationship; the role of the federal courts; membership and citizenship; slavery and race; the Indian Removal Act and federal relations with Native nations; and the constitutional and legal consequences of the Civil War and Reconstruction.
This class has a final exam.
Previously:
Winter 2022: Alison LaCroix
Winter 2021: Alison LaCroix
Critical Race Studies
This course provides an introduction to critical race theory through reading canonical works by critical race scholars; it explores a selection of current legal debates from a critical race perspective; and it contextualizes critical race theory through the study of related movements in legal scholarship, including legal realism, critical legal studies, and social science research on discrimination and structural racism. We will attempt to identify the ways in which critical race scholarship has influenced, or should influence, legal research and law school pedagogy. Requirements for this course include thoughtful class participation and a series of short research papers.
Previously:
Spring 2022: William H. J. Hubbard
Spring 2021: William H. J. Hubbard
European Legal History
This seminar aims to give students an appreciation of the basic themes and most important events in European (as opposed to English) legal history. It begins with the Roman law formulated under the Emperor Justinian and moves forward to the 19th century. Among the subjects covered are Germanic law, the rise of legal science beginning in the 12th century, the nature of the ius commune, legal humanism, the reception of Roman law, the natural law school, and the movement towards Codification. In addition to the text book, students are expected to read one law review article each week and to share it with the class. They are permitted to write a research paper (20-25 pages), but a final examination will also be offered as an option.
Previously:
Winter 2021: R. H. Helmholz
Autumn 2018: R. H. Helmholz
Winter 2018: R. H. Helmholz
Greenberg Seminar: Law and Politics in the Irish Literary Renaissance
* All meetings will take place in Winter and Spring quarters of 2021.*
Just over a century ago, Ireland underwent a tumultuous period of rebellion and civil war, generating a body of literature that captured the law and politics of a new nation. In this Greenberg, we will read the following selection of classic works for their insight into the history of a society attempting to slough off imperial and colonial legacies to define itself anew. Perhaps Ireland's most celebrated author, James Joyce, published two of his greatest works -- Dubliners (1914) and Portrait of the Artist as a Young Man (1916) -- during World War I and the Easter Rising. Ireland's first Nobel laureate, William Butler Yeats, was a leading force in the Irish revival, founding the Abbey Theatre and chronicling the age in poems such as Easter 1916, An Irish Airman Foresees His Death, Sailing to Byzantium, and The Second Coming. One of the first plays to open at the Abbey was Playboy of the Western World, by J.M. Synge, which led to riots in Dublin during its opening run in 1907; we will read it together with another celebrated play that also debuted at the Abbey: Juno and the Paycock by Sean O'Casey. To close the moment, we will read Ireland's leading modernist and third Nobel laureate, Samuel Beckett: specifically, his novel, Molloy, and landmark play, Waiting for Godot. What do these works tell us about how societies capture political moments in art and what makes them lasting parts of literary history? Graded Pass/Fail.
Previously:
Spring 2021: Martha C. Nussbaum and William Anthony Birdthistle
Winter 2021: Martha C. Nussbaum and William Anthony Birdthistle
Greenberg Seminar: Migration, Labor Mobility, and Economic Development
Finding ways to facilitate migration will be one of the most pressing policy problems of the 21st century. This is in part because finding ways to move workers to where they are more productive-for instance, people from rural settings to urban settings or people from poor countries to rich countries-is the most effective way to reduce global poverty. Additionally, major global trends like climate change, sustained regional conflict, and declining birth rates in developed countries are also making finding ways to ease migration more important than ever. But at the same time there is increased need for migration, the combination of growing populism around the world and the COVID pandemic are leading countries to erect new barriers to movement. This seminar will explore this topic by watching a series of documentary films that explore different issues related to migration and labor mobility. We will also discuss the extent to which the films we watch are successful at identifying and conveying these issues to the broader public.
Previously:
Autumn 2020: Anup Malani and Adam S. Chilton
Winter 2021: Anup Malani and Adam S. Chilton
Spring 2021: Anup Malani and Adam S. Chilton
History and Theory of Policing in America
We will read from classic texts that influenced the way those who think and write about the police, as well as the police themselves, view the role of the police in American society. This class requires a major paper (20-25 pages). To earn SRP credit, papers will be 25-35 pages and include drafts and revision. Participation may be considered in final grading.
Previously:
Spring 2022: John Rappaport
The History of American Federalism: Origins to the Civil War
This seminar examines the history of American federalism, both as a constitutional value and as a product of intellectual history, from its early modern European antecedents to the U.S. Civil War. Topics include the legal and political organization of the colonies and the British Empire; early American federal experiments; the American Revolution and the Articles of Confederation; the drafting and ratification of the Constitution; the nullification crisis; secession; and the Civil War. Readings will come from primary historical sources, secondary sources in history and law, political theory, and cases. Grades will be based on a series of short response papers and an in-class presentation. Students wishing to take the seminar for three credits must write an additional short research paper of 10 to 15 pages in addition to the rest of the coursework. Participation may be considered in final grading.
Previously:
Spring 2021: Alison LaCroix
History of the Common Law
A survey of the development of Anglo-American legal institutions. Among the subjects covered will be the origins and growth of the legal profession, the origin and use of royal writs, the growth of the court system and the nature of trials at common law, law reporting, and the development of the common law in the American colonies and the new Republic. This class has a final exam.
Previously:
Winter 2022: R. H. Helmholz
Spring 2020: R. H. Helmholz
The Interbellum Constitution: Union, Commerce, and Slavery in the Early 19th Century
This seminar examines the legal and intellectual history of debates concerning U.S. constitutional law and politics between the War of 1812 and the Civil War, approximately 1815 to 1861. Topics to be discussed include the federal-state relationship, the commerce power, internal improvements, the market revolution, federal and state regulation of slavery, the role of the federal courts, and the development of national identity. Students who wish to earn 2 credits will be required to complete reaction papers. Students who wish to earn 3 credits must either do the reaction papers plus a 10-12 page paper, or just complete a larger paper (no reaction papers) that is 20-25 pages long. Students choosing the larger paper may an earn SRP credit. Participation may be considered in final grading.
Previously:
Spring 2022: Alison LaCroix
International Human Rights
This course is an introduction to international human rights law, covering the major instruments and institutions that operate on the international plane. It includes discussion of the conceptual underpinnings of human rights, the structure of the United Nations System, the major international treaties, regional human rights machinery, and the interplay of national and international systems in enforcing human rights. There are no prerequisites. Grading will be on the basis of a take-home exam at the end of the quarter. Students who wish to write, in lieu of the exam, a paper sufficient to satisfy the substantial writing requirement, may do so upon approval of the topic in advance. This course now has a waitlist, email registrar@law.uchicago to get added to the waitlist.
Previously:
Winter 2022: Tom Ginsburg
Introduction to American Law and Legal Institutions
This class is only open to LLM students, MLS students, and PhD students from elsewhere in the university. This course will consider a variety of legal institutions and how they interact to produce a distinctly American configuration of law. Since Tocqueville, observers have noted that Americans have a distinctly legal mode of organizing society: as he put it "Scarcely any political question arises in the United States that is not resolved, sooner or later, into a judicial question." More than citizens of other advanced democracies, they seem willing to turn to courts to resolve disputes, from those about mundane traffic accidents to major disputes of politics and public policy, and to emphasize punitive legal sanctions. The causes and consequences of this litigiousness will be explored through the lens of legal institutions. The course will begin with an introduction to the constitutional structure and then proceed to examine particular legal institutions. Subjects will include the civil and criminal jury, the role of lawyers, the political role of the judiciary, and legalistic modes of administrative regulation. The emphasis will be on how the institutions actually operate, and readings will be drawn from both legal and social scientific literature. Students may take a final exam or choose to write a major paper (20-25 pages).
Previously:
Autumn 2021: Tom Ginsburg
Winter 2021: Tom Ginsburg
Islamic Law: Foundations and Contemporary Issues
Since its inception, Islamic Law has grown from a set of rules governing life in 6th century Arabia to a global body of law developed across time and place with application to religious, civil, criminal, constitutional, commercial, and international law. The primary objective of the seminar will be to give students a basic understanding of Islamic Law and the issues faced in applying Islamic Law in the modern context, including current political and social events globally that have roots in Islamic Law issues. The seminar will cover the origins and historical development of Islamic Law, Islamic legal theory, scope and application of Islamic Law, and selected current issues such as Islamic Finance. Modern constitutional law issues regarding sources of law, religious freedom, public interest, and related issues in Muslim majority countries will be reviewed as well as the debates around the application of Islamic Law for Muslim minorities living in secular states. This is a one semester seminar for 2L and 3L students. There are no pre-requisite courses required in Islam. Weekly readings will be assigned in English language source materials. A series of research papers is required (20-25 pages). Participation may be considered in final grading.The seminar will draw on the lecturer's extensive personal experience with the subject matter and knowledge of the legal systems of Muslim majority states such as Saudi Arabia, Turkey, UAE, Pakistan, Egypt, Malaysia, and elsewhere. Professor Kamran Bajwa studied classical Islamic Law and Islamic Theology at the Al-Azhar seminary in Cairo, Egypt. Professor Bajwa currently heads the Middle East regional practice for Kirkland & Ellis and travels regularly to the region.
Previously:
Autumn 2020: Kamran Bajwa
Autumn 2019: Kamran Bajwa
Autumn 2018: Kamran Bajwa
Autumn 2017: Kamran Bajwa
Law and Social Movements
Movements for social justice have always struggled with law as both a bulwark against change as well as a potential tool for reform or even emancipation. This course explores the complex relationship between social justice movements and law, mostly in the U.S. context. Key themes will include (1) how social movement pressures have shaped doctrinal developments across many areas of law, often in underappreciated ways; (2) debates over the role of litigation and legislation in social movement strategy, as well as civil disobedience and other forms of defying legal authority; (3) the role of lawyers in social movements and questions of leadership and accountability, including common dilemmas in lawyering practice. Case studies will be both historical (e.g., Progressive Era, Civil Rights Movement) and contemporary (e.g., Occupy, Movement for Black Lives). Attention will also be paid to parallels and differences with conservative and right-wing legal movements. Grading will be based on weekly discussion questions, class participation, and a final research paper on a topic of the student's choice (20-25 pages).
Previously:
Legal History of the Founding Era
This class explores the legal world of the late eighteenth century from the period just before the Revolution to the ratification of the Constitution. Among other topics, the class covers debates over the economic and political conditions that shaped the constitutional moment, and the implications of those debates for constitutional interpretation. This class will have an 8-hour take-home exam.
Previously:
Spring 2022: Farah Peterson
Spring 2021: Farah Peterson
Life (and Death) in the Law
This seminar will explore the various definitions and valuations of life across diverse areas of the law. Readings will include seminal cases in reproductive rights, assisted suicide, right-to-die, and capital punishment. Background readings in related areas, i.e., scientific journals, papers, etc. will also be required. The seminar will discuss policy decision-making including actuarial analysis and social, medical and religious values inherent, implicit or ignored in the legal analysis. Students will be required to write three response papers, co-draft a statute in one area of law, and participate in jury deliberations. Grade will also be based on class participation.
Previously:
Spring 2022: Herschella Conyers
Spring 2021: Herschella Conyers
Spring 2020: Herschella Conyers
Spring 2019: Herschella Conyers
Spring 2018: Herschella Conyers
The Original Meaning of the Privileges or Immunities Clause
The Fourteenth Amendment, enacted in the wake of the Civil War, provides that "No state shall make or enforce any law which shall abridge the privileges or immunities of citizens of the United States." But this Clause was quickly diluted by the courts, so its true meaning remains obscure. But if the original meaning of the Fourteenth Amendment is to be recovered, the Clause's meaning is central to debates over the incorporation of the Bill of Rights, the status of unenumerated rights, and principles of antidiscrimination. This seminar will be a deep dive into the original meaning of that Clause, via a mix of primary sources and competing scholarly theories. It will presume a great deal of constitutional law background, so students should have prior or concurrent enrollment in Con Law III, or the permission of the instructor. This class requires a major paper (20-25 pages). Participation may be considered in final grading.
Previously:
Spring 2021: William Baude
Regulating the Mass Public Sphere
As the events of the last few months have made clear, there are serious problems with how the mass public sphere operates in the United States. Lies, conspiracy theories and disinformation circulate widely. Threats and harassment make it difficult for many (particularly women and minorities) to participate freely. Meanwhile the lowering of barriers to entry has encouraged a fracturing of the public conversation. This seminar will explore the extent to which these problems result from and/or might be solved by, regulation. To do so, it will take a deep dive into the regulatory history of the mass public. The seminar will examine the history of federal postal policy, telegraph common carrier laws, twentieth century radio regulation (including the Fairness Doctrine) and the internet platforms. It will also ask students to critically examine some of the reform proposals that have been suggested to correct the problems with the mass public. Knowledge of First Amendment law is recommended but not required. Grades will be based on class participation and a final research paper.
Previously:
Spring 2021: Genevieve Lakier
Responses of Law and Legal Institutions to the Impacts of Racial Segregation in Chicago
Chicago is among the most racially segregated major cities in America and also has one of the greatest disparities in poverty rate by race. Racial segregation in Chicago is the product of governmental policies & socio-economic trends. Such segregation has in turn given rise to many social justice issues that impact Chicago communities.
This three-credit seminar is designed to examine social and legal problems in Chicago that are connected to racial segregation in the city. In doing so, the seminar will provide an opportunity to evaluate how different areas of law interact with and effect a complex web of social problems. This seminar will meet once a week, for two hours.
The introductory sessions will provide an overview of the historic drivers of racial segregation in Chicago, key contemporary racial, socio-economic, administrative and political dynamics in the City. Each subsequent session will be led by a different faculty member or external expert and focused on exploring the ways key laws, policies, and legal institutions within a particular area of law create or exacerbate social ills related to racial segregation. Sessions in prior years have focused on criminal law, policing, environmental justice, human rights, corporate law, education, & housing. Each session will present a tailored mix of legal doctrine, interdisciplinary insights, & practical perspectives on the way law and legal institutions redress or reinforce a particular social challenge in contemporary Chicago. Some sessions will feature guest speakers to convey the real-world effect of legal institutions on a community.
Students will be assessed in the following ways: 1) weekly reactions to the readings in advance of the week's seminar; 2) a final research paper (20-25 pages); and 3) class participation.
Previously:
Winter 2022: Robert A. Weinstock
Winter 2021: Robert A. Weinstock
Winter 2020: Robert A. Weinstock, Nino Guruli, and Amy Marie Hermalik
Roman Law
The seminar develops skill in analyzing legal problems according to the processes of the Roman civil law, in contrast with those of the common law, and does not purport to give a comprehensive treatment of its detailed workings. The material provides an outline of the sources and procedure of Roman private law, followed by an examination of the Roman institutional system, the basis of most modern civil law codes. Particular emphasis is given to property and to obligations (contracts and torts). No knowledge of Latin is required for the seminar. This class will be assessed via a series of short research papers. Because this is a 1L elective, it will be graded on the curve usually applied to courses (as all 1L electives are). Participation may be considered in final grading.
Previously:
Spring 2022: Richard A. Epstein
Spring 2021: Richard A. Epstein
Spring 2019: Richard A. Epstein
Spring 2018: Richard A. Epstein