Legal History Courses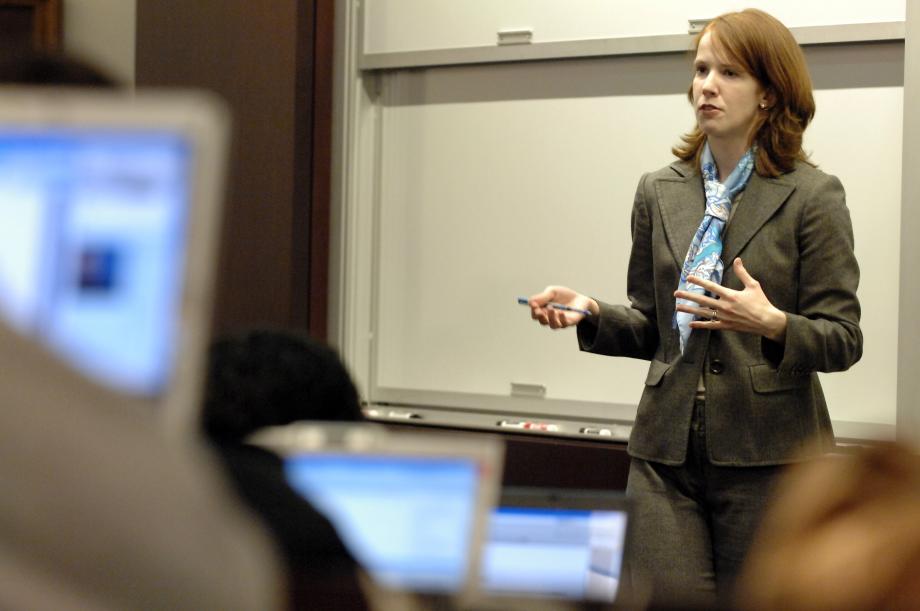 The courses listed below provide a taste of the Legal History courses offered at the Law School, although no formal groupings exist in our curriculum. This list includes the courses taught in the 2021-22 and 2022-23 school years. Not all of these courses are offered every year, but this list will give you a representative sample of the variety of courses we might offer over any two-year period. Other new courses will likely be offered during your time at the Law School.
PLEASE NOTE: This page does not include courses for the current academic year. To browse current course offerings, visit my.UChicago.
Jump to a course
Courses
American Indian Law
This course will consider the law governing the relation between non-tribal law and tribal law. This is the law of treaties, federal jurisdiction, and sovereignty. The Supreme Court has several cases on tribal issues each year, and with the rise of gaming and natural resources as major sources of wealth, the stakes in these cases for tribe members and non-members is increasing. Last year, the Supreme Court decided a case that suggests half of Oklahoma, including Tulsa, is actually "Indian Country," and subject, in part, to tribal law. The materials for the course will be mostly Supreme Court cases, as well as some historical materials necessary to understand the context of the judicial consideration of tribal jurisdiction. The flavor for this part of the course will be international law, although with a decidedly American approach.
This course will have a final exam. Participation may be considered in the final grading.
Previously:
Spring 2023: M. Todd Henderson
Spring 2022: M. Todd Henderson
Autumn 2019: M. Todd Henderson
American Legal History, 1607-1870: Colonies to Reconstruction
This course examines major themes and interpretations in the history of American law and legal institutions from the earliest European settlements through the Civil War. Topics include continuity and change between English and American law in the colonial period; the American Revolution and its consequences for state and national law; the drafting, ratification, and interpretation of the U.S. Constitution; debates over federalism, commerce, citizenship, and slavery; and the constitutional and legal consequences of the Civil War. Students who have taken American Legal History, 1800-1870: Revolution to Reconstruction should not enroll in this course.
The student's grade will be based on a final examination.
Previously:
Winter 2023: Alison LaCroix
American Legal History, 1800-1870: Revolution to Reconstruction
This course examines major themes and interpretations in the history of U.S. law and legal institutions from the early Republic through Reconstruction. Topics to be discussed include changing ideas of the Constitution; the federal-state relationship; the role of the federal courts; membership and citizenship; slavery and race; the Indian Removal Act and federal relations with Native nations; and the constitutional and legal consequences of the Civil War and Reconstruction.
This class has a final exam.
Previously:
Winter 2022: Alison LaCroix
Winter 2021: Alison LaCroix
Critical Race Studies
This course provides an introduction to critical race theory through reading canonical works by critical race scholars; it explores a selection of current legal debates from a critical race perspective; and it contextualizes critical race theory through the study of related movements in legal scholarship, including legal realism, critical legal studies, and social science research on discrimination and structural racism. We will attempt to identify the ways in which critical race scholarship has influenced, or should influence, legal research and law school pedagogy. Requirements for this course include thoughtful class participation and completion of a series of short papers (6000-7500 words).
Previously:
Spring 2023: William H. J. Hubbard
Spring 2022: William H. J. Hubbard
Spring 2021: William H. J. Hubbard
European Legal History
This seminar aims to give students an appreciation of the basic themes and most important events in European (as opposed to English) legal history. It begins with the Roman law formulated under the Emperor Justinian and moves forward to the 19th century. Among the subjects covered are Germanic law, the rise of legal science beginning in the 12th century, the nature of the ius commune, legal humanism, the reception of Roman law, the natural law school, and the movement towards Codification. In addition to the text book, students are expected to read one law review article each week and to share it with the class. They are permitted to write a research paper (6000-7500 words), but a final examination will also be offered as an option.
Previously:
Spring 2023: R. H. Helmholz
Winter 2021: R. H. Helmholz
Autumn 2018: R. H. Helmholz
Winter 2018: R. H. Helmholz
Evolution of Legal Doctrines
Legal doctrines have life cycles. They are born and mature. Many doctrines fade and die. There is a form of natural selection among doctrines, with several candidates offering to serve the same function in different ways. This seminar looks at the maturation and replacement of doctrines, posing the question why some die and others survive. Scope is eclectic: the doctrines range from "separate but equal" under the equal protection clause to the "original package doctrine" under the commerce clause, from the appointment of counsel under the Sixth Amendment to the understanding of the Rules of Decision Act (that is, why Swift gave way to Erie). The premise of the seminar is that those who fail to learn from the past are condemned to repeat it. Final grade will be based on: a series of short research papers (6000-7500 words) and class participation.
Previously:
Winter 2023: Frank Easterbrook
Greenberg Seminar: Race and Public Health
This Greenberg seminar will examine the interaction of public health questions (broadly defined to include both the public health system generally and environmental determinants of health) and racial dynamics in the US and beyond. We will read five texts on different areas of this topic.
Previously:
Spring 2023: Daniel Y Abebe and Aziz Huq
Winter 2023: Daniel Y Abebe and Aziz Huq
Hellenistic Ethics
The three leading schools of the Hellenistic era (starting in Greece in the late fourth century B. C. E. and extending through the second century C. E. in Rome) - Epicureans, Skeptics, and Stoics - produced philosophical work of lasting value, frequently neglected because of the fragmentary nature of the Greek evidence and people's (unjustified) contempt for Roman philosophy. We will study in a detailed and philosophically careful way the major ethical arguments of all three schools. Topics to be addressed include: the nature and role of pleasure; the role of the fear of death in human life; other sources of disturbance (such as having definite ethical beliefs?); the nature of the emotions and their role in a moral life; the nature of appropriate action; the meaning of the injunction to "live in accordance with nature". If time permits we will say something about Stoic political philosophy and its idea of global duty. Major sources (read in English) will include the three surviving letters of Epicurus and other fragments; the skeptical writings of Sextus Empiricus; the presentation of Stoic ideas in the Greek biographer Diogenes Laertius and the Roman philosophers Cicero and Seneca.
This class will begin on Tuesday, September 27 (one day before the rest of the Law classes begin). Attendance for the class is required.
Method of evaluation: A seminar paper of 6000-7500 words and an in-class presentation for the class is required.
Admission by permission of the instructor. Permission must be sought in writing by September 15.
PhD students in Philosophy, Classics, and Political theory do not need permission to enroll.
Prerequisite for others: An undergraduate major in philosophy or some equivalent solid philosophy preparation, comparable to that of first-year PhD students, plus my permission. This is a 500 level course.
Previously:
Autumn 2022: Martha C Nussbaum
History and Theory of Policing in America
We will read from classic texts that influenced the way those who think and write about the police, as well as the police themselves, view the role of the police in American society. This class requires a major paper (20-25 pages). To earn SRP credit, papers will be 25-35 pages and include drafts and revision. Participation may be considered in final grading.
Previously:
Spring 2022: John Rappaport
History of the Common Law
A survey of the development of Anglo-American legal institutions. Among the subjects covered will be the origins and growth of the legal profession, the origin and use of royal writs, the growth of the court system and the nature of trials at common law, law reporting, and the development of the common law in the American colonies and the new Republic. This class has a final exam.
Previously:
Winter 2022: R. H. Helmholz
Spring 2020: R. H. Helmholz
International Human Rights
This course is an introduction to international human rights law, covering the major instruments and institutions that operate on the international plane. It includes discussion of the conceptual underpinnings of human rights, the structure of the United Nations System, the major international treaties, regional human rights machinery, and the interplay of national and international systems in enforcing human rights. There are no prerequisites. Grading will be on the basis of a take-home exam at the end of the quarter. Students who wish to write, in lieu of the exam, a paper sufficient to satisfy the substantial writing requirement, may do so upon approval of the topic in advance. This course now has a waitlist, email registrar@law.uchicago to get added to the waitlist.
Previously:
Winter 2022: Tom Ginsburg
Introduction to American Law and Legal Institutions
This class is only open to LLM students, MLS students, and PhD students from elsewhere in the university. This course will consider a variety of legal institutions and how they interact to produce a distinctly American configuration of law. Since Tocqueville, observers have noted that Americans have a distinctly legal mode of organizing society: as he put it "Scarcely any political question arises in the United States that is not resolved, sooner or later, into a judicial question." More than citizens of other advanced democracies, they seem willing to turn to courts to resolve disputes, from those about mundane traffic accidents to major disputes of politics and public policy, and to emphasize punitive legal sanctions. The causes and consequences of this litigiousness will be explored through the lens of legal institutions. The course will begin with an introduction to the constitutional structure and then proceed to examine particular legal institutions. Subjects will include the civil and criminal jury, the role of lawyers, the political role of the judiciary, and legalistic modes of administrative regulation. The emphasis will be on how the institutions actually operate, and readings will be drawn from both legal and social scientific literature. Students may take a final exam or choose to write a major paper (20-25 pages).
Previously:
Autumn 2021: Tom Ginsburg
Winter 2021: Tom Ginsburg
Islamic Law
This seminar provides an introduction to the sources of Islamic law, its evolution over the centuries and its application in real-world cases. Although the focus of the seminar will be largely on the classical tradition, it will also introduce students to a variety of contemporary approaches to Islamic legal reasoning that guide the lives of Muslims today. Using a combination of historical and doctrinal approaches, the seminar will explore how Muslims over time have tried to understand God's commands laid down in the scriptures and how they have constructed from the rich sources of ethical speculations in Islam, bodies of positive, statutory law that reflect Islamic values. A significant part of the seminar will consist of several cases of the application of Islamic law in the contemporary Muslim world. We will cover case studies from Afghanistan, Egypt, Pakistan, Indonesia and several other Muslim majority countries to highlight the continuous evolution of Islamic law and to underscore the diversity of interpretive approaches to Islamic legal reasoning that has created a diverse body of sacred rules. The goal of the seminar is to introduce students to the nature, scope and functions of Islamic law in the classical and contemporary contexts and to present a framework for understanding the institutional arrangements that apply existing Islamic law in the modern world and make fresh rulings in areas where Islamic law provides no guidance.
This seminar will require a series of short research papers. Participation may be considered in the final grading.
Previously:
Autumn 2022: Shamshad Pasarlay
Law and Social Movements
Movements for social justice have always struggled with law as both a bulwark against change as well as a potential tool for reform or even emancipation. This course explores the complex relationship between social justice movements and law, mostly in the U.S. context. Key themes will include (1) how social movement pressures have shaped doctrinal developments across many areas of law, often in underappreciated ways; (2) debates over the role of litigation and legislation in social movement strategy, as well as civil disobedience and other forms of defying legal authority; (3) the role of lawyers in social movements and questions of leadership and accountability, including common dilemmas in lawyering practice. Case studies will be both historical (e.g., Progressive Era, Civil Rights Movement) and contemporary (e.g., Occupy, Movement for Black Lives). Attention will also be paid to parallels and differences with conservative and right-wing legal movements. Grading will be based on weekly discussion questions, class participation, and a final research paper on a topic of the student's choice (20-25 pages).
Previously:
Legal History of the Founding Era
This class explores the legal world of the late eighteenth century from the period just before the Revolution to the ratification of the Constitution. Among other topics, the class covers debates over the economic and political conditions that shaped the constitutional moment, and the implications of those debates for constitutional interpretation.
This course will have a final exam and required papers. Participation may be considered in the final grading.
Previously:
Spring 2023: Farah Peterson
Spring 2022: Farah Peterson
Spring 2021: Farah Peterson
Libertarianism
Although few Americans identify as "libertarians," the impact of libertarian thinkers--from John Locke to F.A. Hayek to Milton Friedman--on our polity is undeniable. Justice Holmes famously declared (dissenting in Lochner v. New York) that, "The Constitution does not enact Mr. Herbert Spencer's 'Social Statics'," but there can be no denying that the prevalent view of the Constitution on the Court has a libertarian vibe. In this seminar, we will read books (about one per week) on libertarian ideas by a range of authors, in terms of methodology, point of view, time period, type of author, and so on. The idea will be to engage critically with this material in the hopes of better understanding the core foundations of libertarian thinking and its applications, if any, in modern political and legal debates. A syllabus will be available in advance of course selection. Being a "libertarian" is not a requirement--non-libertarians, libertarian-curious, and everyone else are encouraged to participate, both as a means of understanding the world and enlivening the conversation. Students may take a final exam (2 credits) or write a paper (3000-4500 words) for 2 credits or write a major paper (6000-7500) for 3 credits. Note, SRP's may be 6000-9000 words. Participation may be considered in the final grading.
Previously:
Spring 2023: M. Todd Henderson
Life (and Death) in the Law
This seminar will explore the various definitions and valuations of life across diverse areas of the law. Readings will include seminal cases in reproductive rights, assisted suicide, right-to-die, and capital punishment. Background readings in related areas, i.e., scientific journals, papers, etc. will also be required. The seminar will discuss policy decision-making including actuarial analysis and social, medical and religious values inherent, implicit or ignored in the legal analysis. Students will be required to write three response papers, co-draft a statute in one area of law, and participate in jury deliberations. Grade will also be based on class participation. This is a biddable class. Priority registration to 3L students.
Previously:
Spring 2023: Herschella Conyers
Spring 2022: Herschella Conyers
Spring 2021: Herschella Conyers
Spring 2020: Herschella Conyers
Spring 2019: Herschella Conyers
Spring 2018: Herschella Conyers
Modern American Legal History
This course will introduce law students to the major problems and interpretations in the field of modern U.S. legal history. Through lectures as well as discussions of cases and secondary materials, the course will survey American public and private legal development from the Civil War to the present. The course employs a braided narrative, interweaving (a) the chronological story of the rise of modern legal liberalism and an administrative and regulatory state with (b) a week-to-week sampling of different historical topics, methods, and problematics. Topics to be covered this semester include: the 14th Amendment and the remaking of American citizenship, the constitutional rollback of civil rights and voting rights after Reconstruction, classical legal thought, corporation and labor law in the Lochner Era, progressive reform, pragmatism and legal realism, the origins of civil liberties, New Deal constitutionalism, the origins of modern rights revolutions, and the rise of neoliberalism. The course also attempts to introduce some of the theoretical and historiographical perspectives that have fueled some exciting new developments in the field. This class requires a major paper (6000-7500 words). Participation may be considered in final grading.
Previously:
Autumn 2022: William J Novak
Responses of Law and Legal Institutions to the Impacts of Racial Segregation in Chicago
Chicago is among the most racially segregated major cities in America and also has one of the greatest disparities in poverty rate by race. Racial segregation in Chicago is the product of governmental policies & socio-economic trends. Such segregation has in turn given rise to many social justice issues that impact Chicago communities.
This three-credit seminar is designed to examine social and legal problems in Chicago that are connected to racial segregation in the city. In doing so, the seminar will provide an opportunity to evaluate how different areas of law interact with and effect a complex web of social problems. This seminar will meet once a week, for two hours.
The introductory sessions will provide an overview of the historic drivers of racial segregation in Chicago, key contemporary racial, socieo-economic, administrative and political dynamics in the City. Each subsequent session will be led by a different faculty member or external expert and focused on exploring the ways key laws, policies, and legal institutions within a particular area of law create or exacerbate social ills related to racial segregation. Sessions in prior years have focused on criminal law, policing, environmental justice, human rights, corporate law, education, & housing. Each session will present a tailored mix of legal doctrine, interdisciplinary insights, & practical perspectives on the way law and legal institutions redress or reinforce a particular social challenge in contemporary Chicago. Some sessions will feature guest speakers to convey the real-world effect of legal institutions on a community.
Students will be assessed in the following ways: 1) weekly reactions to the readings in advance of the week's seminar; 2) a final research paper (20-25 pages); and 3) class participation.
Previously:
Winter 2022: Robert A. Weinstock
Winter 2021: Robert A. Weinstock
Winter 2020: Robert A. Weinstock, Nino Guruli, and Amy Marie Hermalik
Roman Law
The seminar develops skill in analyzing legal problems according to the processes of the Roman civil law, in contrast with those of the common law, and does not purport to give a comprehensive treatment of its detailed workings. The material provides an outline of the sources and procedure of Roman private law, followed by an examination of the Roman institutional system, the basis of most modern civil law codes. Particular emphasis is given to property and to obligations (contracts and torts). No knowledge of Latin is required for the seminar. This class will be assessed via a series of short research papers. Because this is a 1L elective, it will be graded on the curve usually applied to courses (as all 1L electives are). Participation may be considered in final grading.
Previously:
Spring 2022: Richard A. Epstein
Spring 2021: Richard A. Epstein
Spring 2019: Richard A. Epstein
Spring 2018: Richard A. Epstein
The Interbellum Constitution: Union, Commerce, and Slavery in the Early 19th Century
This seminar examines the legal and intellectual history of debates concerning U.S. constitutional law and politics between the War of 1812 and the Civil War, approximately 1815 to 1861. Topics to be discussed include the federal-state relationship, the commerce power, internal improvements, the market revolution, federal and state regulation of slavery, the role of the federal courts, and the development of national identity.
This class will be variable 2-3 credit. Students who wish to earn 2 credits will be required to complete reaction papers. Students who wish to earn 3 credits must either do the reaction papers plus a 10-12 page paper, or just complete a larger paper (no reaction papers) that is 6000-7500 words long. Class participation will also be considered in final grading.
Previously:
Spring 2023: Alison LaCroix
Spring 2022: Alison LaCroix
To be updated