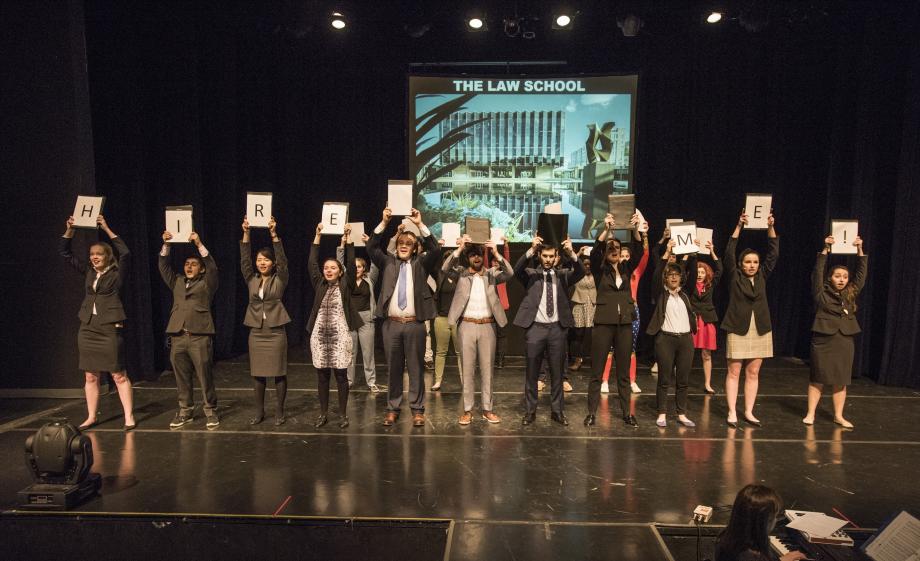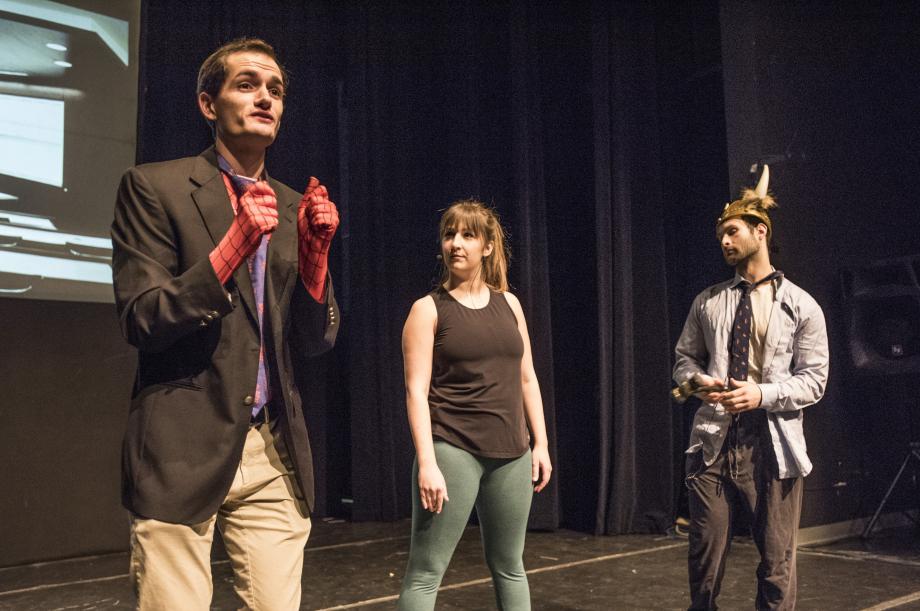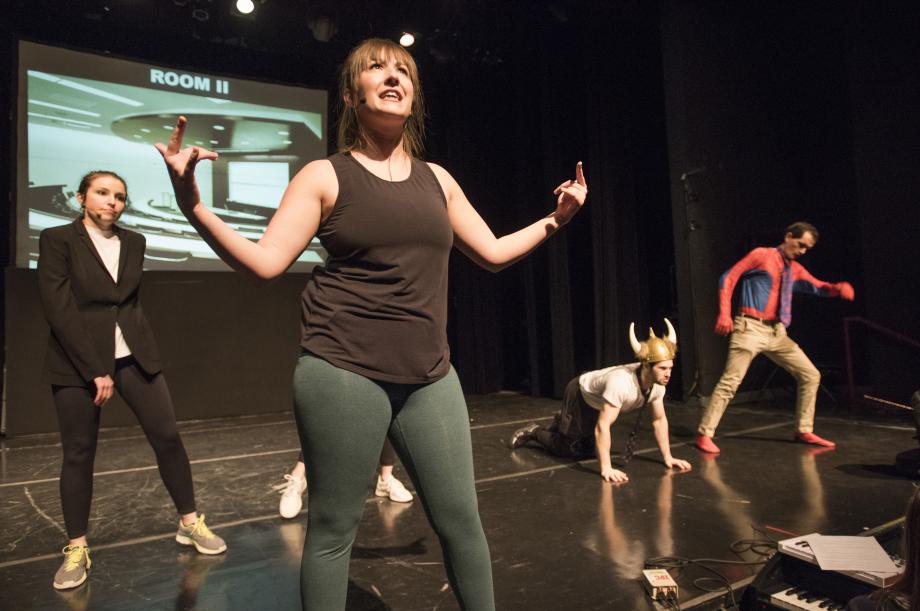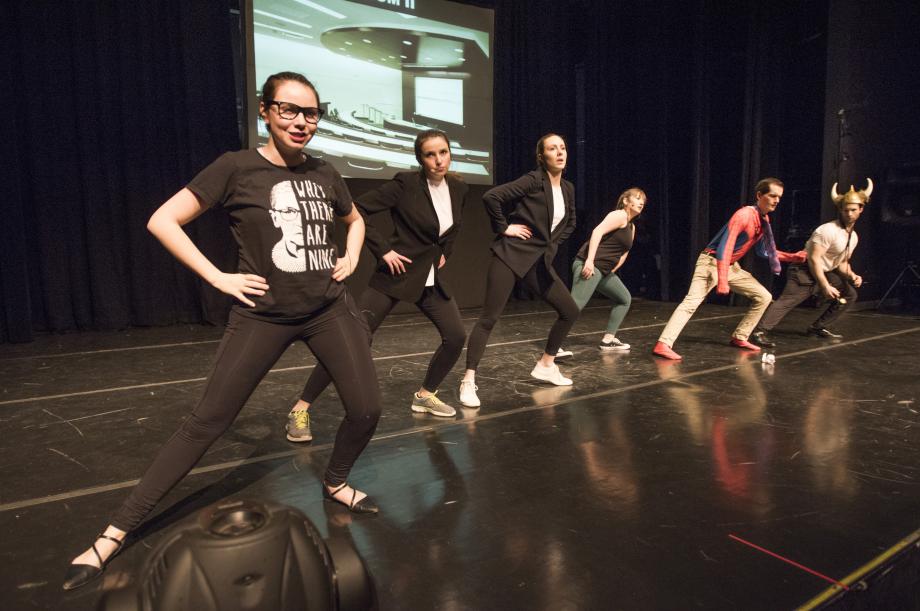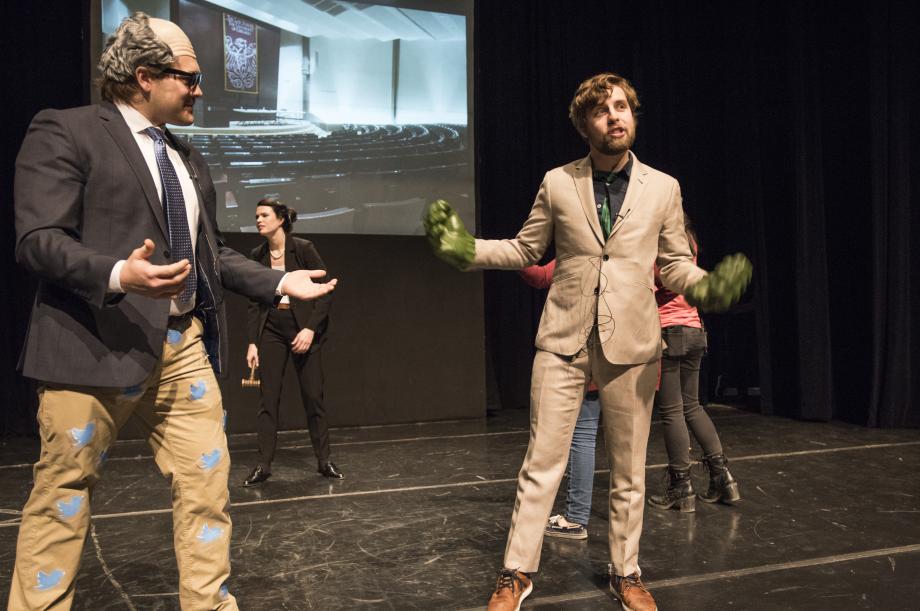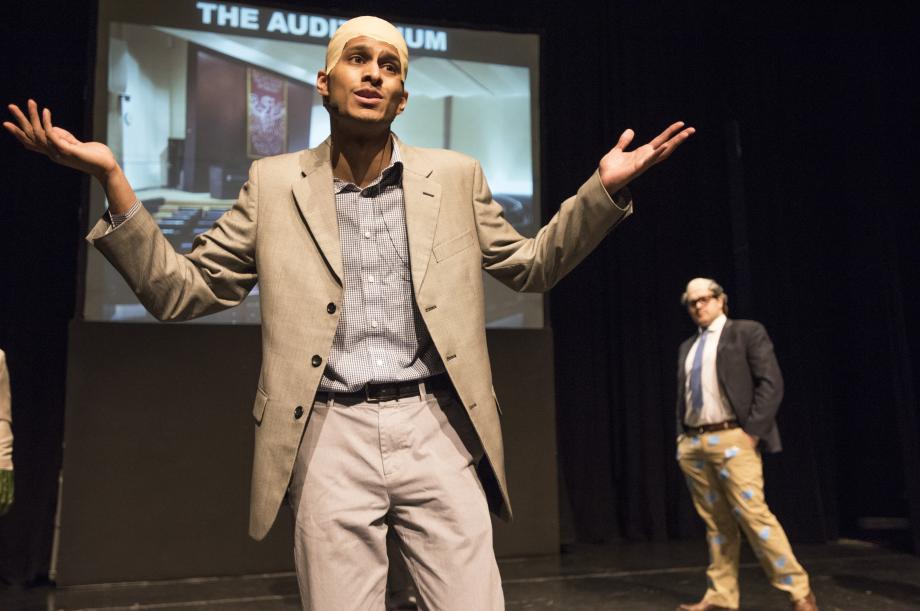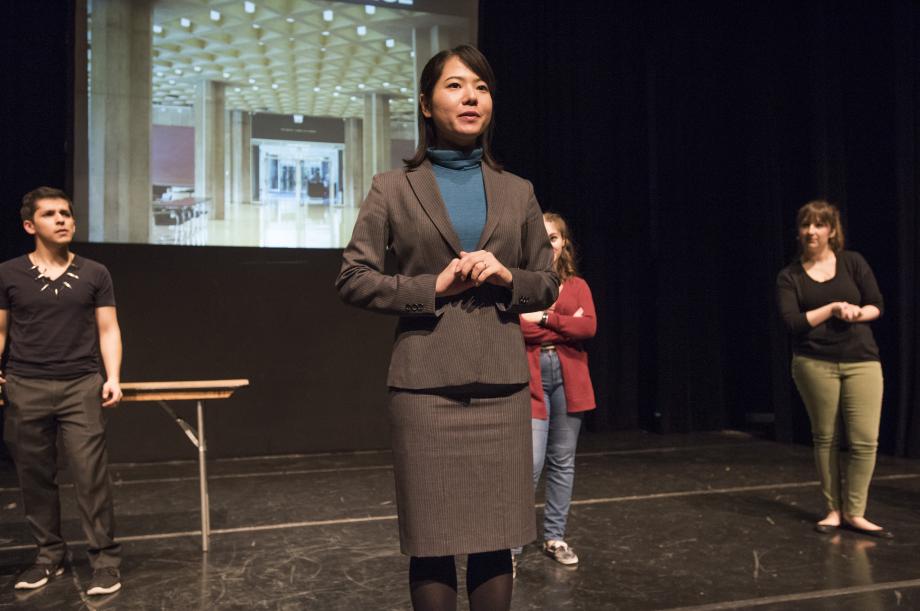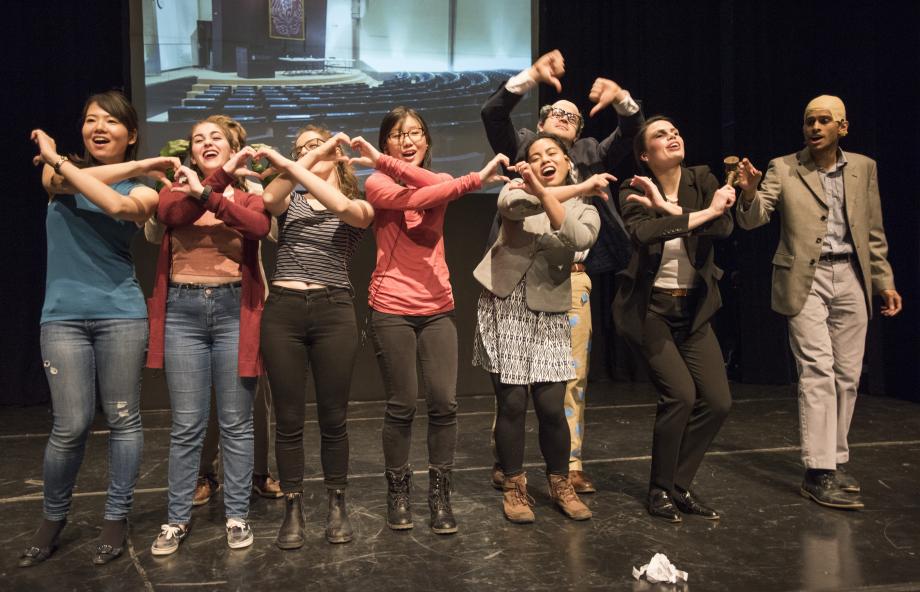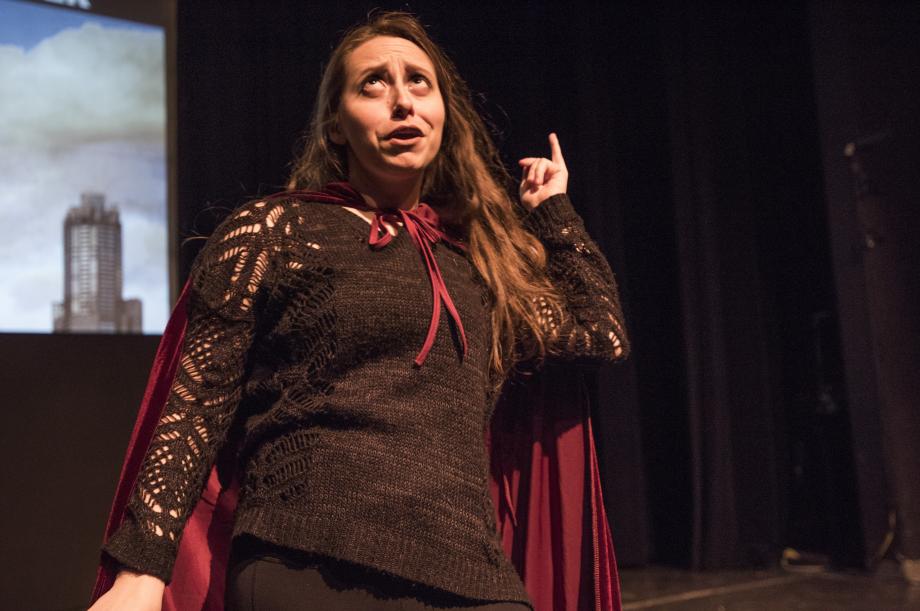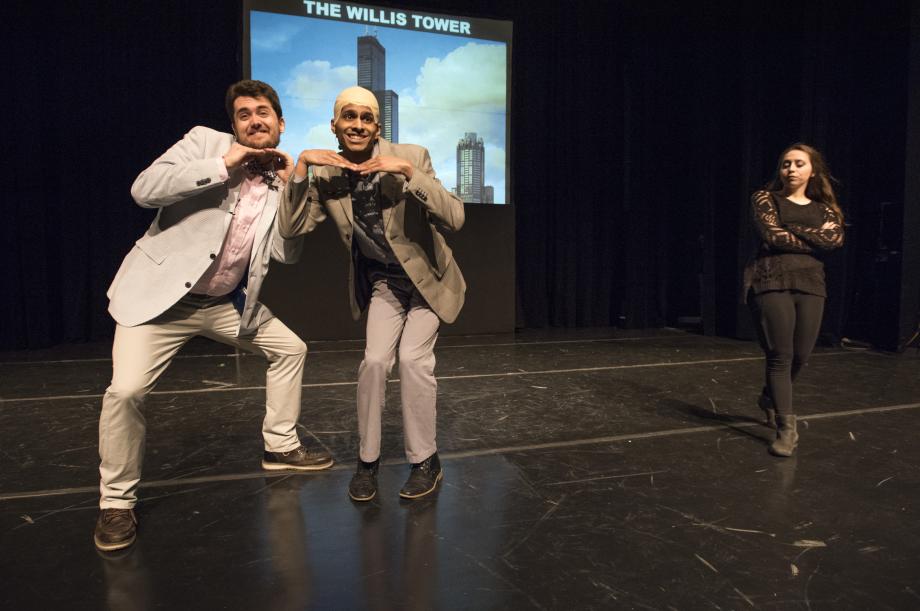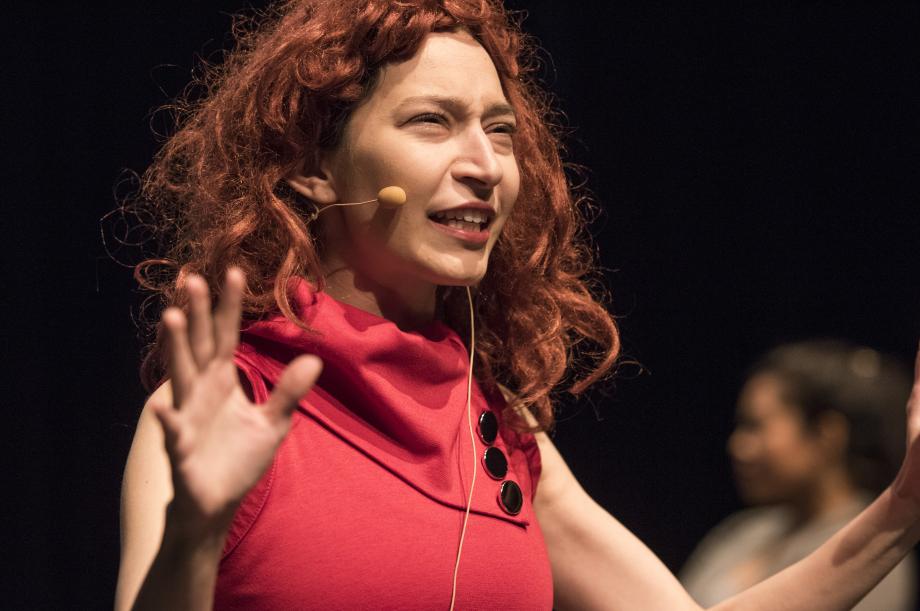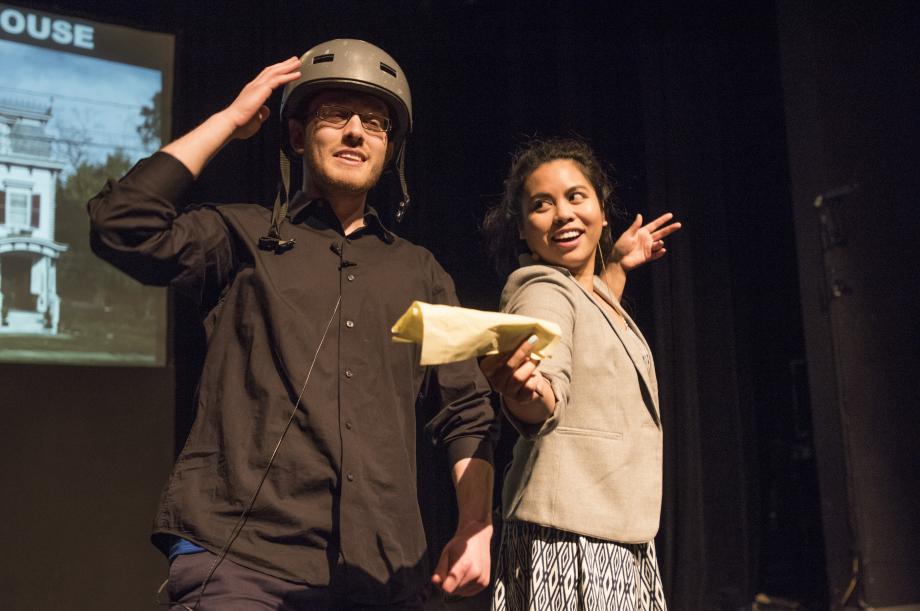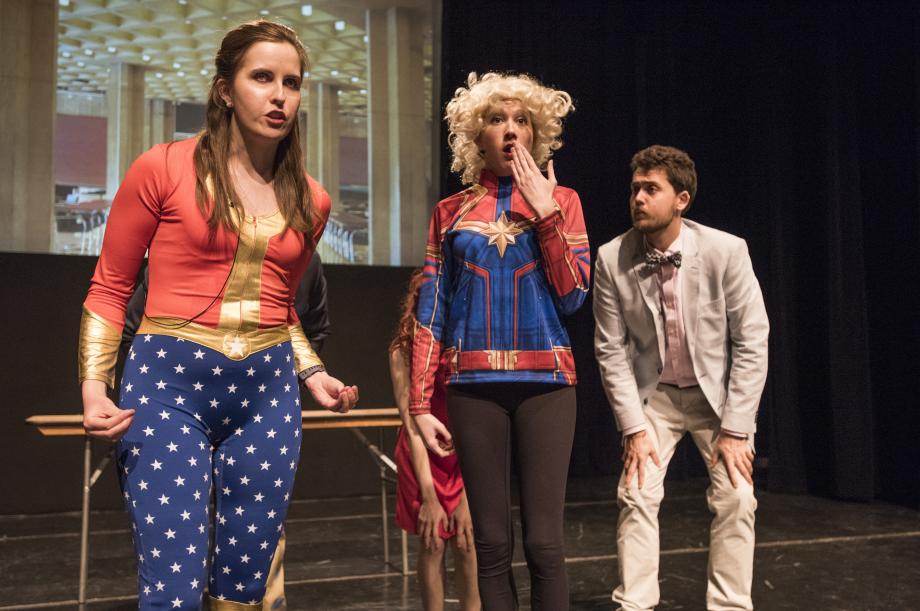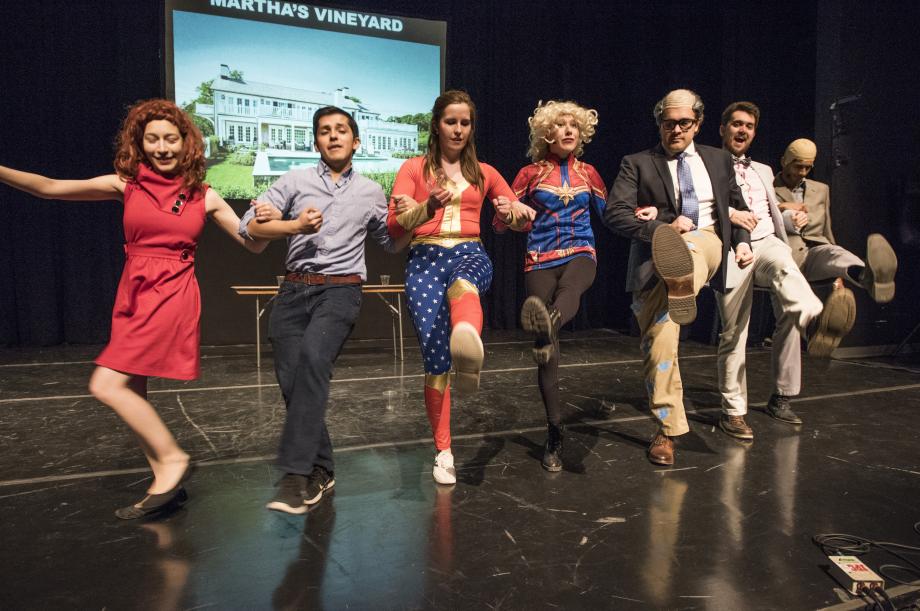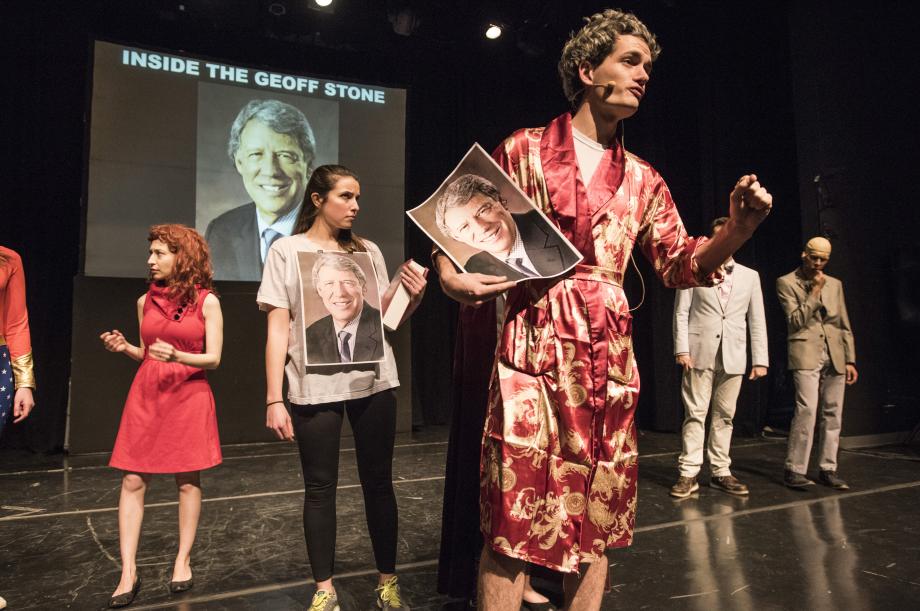 This year's Law School Musical, "UChicago Law School Avengers: Indemnity War," told the story of a villain named Saul Levmos who was trying to eradicate litigation at the Law School. It featured a cast of 23 students, portraying roles that included Spider-Hemel, RappaThor, Captain Martha, the Geof Stone, Pantman, the Incredible Huq, and Wonder Siegler.
The show was written by a group of students led by chief writer David Marenberg, '19, and senior writers Chris Hurley, '19, Caroline Sabatier, '19, Karina Partovi, '20, and Andrew Sabintsev, '19. It was directed by Rachel Kubasak, '19, and assistant directors Chris Hurley and Rahul Srinivas, '19. The band was led by Brian Crush, '19 (who played bass) and Micah Kamoe, '19 (who played drums) and included Sara Castiglia, '21 (on keyboard), Ben Feis, '21 (on violin), and Dane Olsen, '20 (on guitar).
Photos by Lloyd DeGrane. Captions created with help from Director Rachel Kubasek.