Complementary, Multi-Disciplinary, and Cross-Listed Courses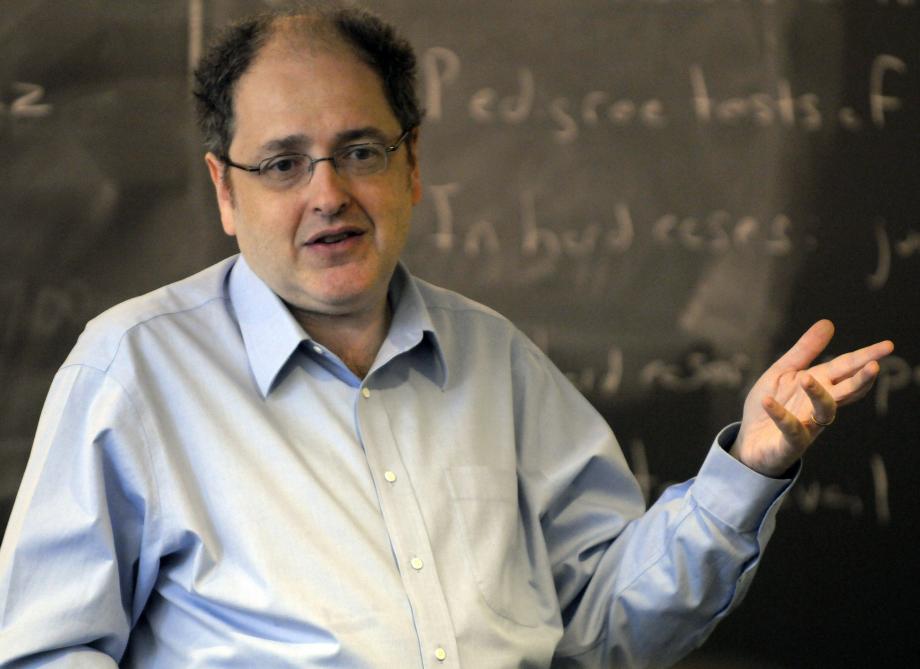 The courses listed below provide a taste of the complementary, multi-disciplinary, and cross-listed courses offered. This list includes the courses taught in the 2020-21 and 2021-22 school years. Not all of these courses are offered every year, but this list will give you a representative sample of the variety of courses we might offer over any two-year period. Other new courses will likely be offered during your time at the Law School.
PLEASE NOTE: This page does not include courses for the current academic year. To browse current course offerings, visit my.UChicago.
Jump to a course
Courses
Advanced Study: Laws
Advanced Study: Laws
Previously:
Spring 2022: Justin Swinsick
Winter 2022: Justin Swinsick
Autumn 2021: Justin Swinsick
Advanced Topics in Moral, Political, and Legal Philosophy
Topic: NIETZSCHE AND THE HERMENEUTIC TRADITION
Hermeneutics, or the theory of interpretation, was developed in its modern form in Germany in the 18th- and early 19th-centuries by authors like Herder, F. Schlegel and Schleiermacher. Later in the 19th-century, there emerged what Ricouer subsequently dubbed a "hermeneutics of suspicion"-an attempt to reveal the hidden meanings beneath the surface meanings people express-in figures like Marx, Nietzsche and Freud. In the first half of the seminar, we will give a close reading of Nietzsche's On the Genealogy of Morality as an exercise in the hermeneutics of suspicion, as well as consider in some detail Nietzsche's remarks on perspectivism and interpretation. In the second half of the seminar, we will then consider the historical background to this hermeneutics of suspicion in Romantic hermeneutics. We will also give particular attention to the development of legal hermeneutics in Savigny and then, much later, through the work of Gadamer. We will conclude by returning to the hermeneutics of suspicion, especially as illustrated by Marx. Open to philosophy PhD students without permission and to others with permission; those seeking permission should e-mail Leiter with a resume and a detailed description of their background in philosophy (not necessarily in the study of Nietzsche or hermeneutics). In the event of demand, preference will be given to J.D. students with the requisite philosophy background. (I) and (III) M. Forster; B. Leiter. This class requires a major paper of 20-25 pages.
Previously:
Winter 2022: Brian Leiter and Michael N. Forster
Anthropology and Law
This seminar for law students and graduate students in the social sciences will provide an introduction to the field of legal anthropology. We will address anthropological theories of the nature of law and disputes, examine related studies of legal structures in non-Western cultures, and consider the uses of anthropology in studying facets of our own legal system. By examining individual legal institutions in the context of their particular cultural settings, we can begin to make cross-cultural comparisons and contrasts. In so doing, we confront the challenge of interpreting and understanding the legal rules and institutions of other cultures while assessing the impact of our own social norms and biases on the analysis. Thus, our analytic and interpretative approach will require us to examine the cultural assumptions that underpin various aspects of our own belief systems and the American legal system. Requirements for this seminar course include preparation of a research paper (20-25 pages) and thoughtful class participation. Writing for this seminar may be used as partial fulfillment of the JD writing requirement (SRP or WP).
Previously:
Winter 2022: Christopher Fennell
Behavioral Law and Economics
This seminar will explore a set of frontier issues at the intersection of law and human behavior, including people's conduct under risk and uncertainty; the commitment to fairness; social influences and peer pressure; extremism; adaptation; happiness; discrimination; and judicial behavior. Some discussion will be devoted to the uses and limits of paternalism. Grades will be based on class participation and a series of short papers.
Previously:
Spring 2022: Jonathan Masur
Spring 2021: Jonathan Masur
Spring 2020: Jonathan Masur
Autumn 2019: Jonathan Masur
Spring 2019: Jonathan Masur
Autumn 2018: Jonathan Masur
Spring 2018: Jonathan Masur
Big Problems
The Big Problems course will use multidisciplinary approaches to try to understand and tackle the most important problems facing our country or the world. The first 8 weeks will be taught by the instructors and outside experts, focusing on problems such as the Zika virus, Syrian migration to Europe, cybersecurity, nuclear waste storage, opioid addiction, sex trafficking, and policing and race relations. Students will work in teams of 2 business and 2 law students to develop feasible policy or private sector solutions to a problem of their choosing and make a presentation in the last 2 weeks. Presentations will be made to instructors, outside experts and fellow students. Final grade will be based on the presentations and a companion paper (20-25 pages). Participation may be considered in final grading.
Previously:
Spring 2022: David Weisbach and Anup Malani
Spring 2021: David Weisbach and Anup Malani
Spring 2020: David Weisbach and Anup Malani
Spring 2019: David Weisbach, Anup Malani, Robert Topel, and Kevin Murphy
Spring 2018: David Weisbach, Anup Malani, Robert Topel, and Kevin Murphy
Business Planning
This seminar develops and applies the student's knowledge of taxation and corporate and securities law in the solution of a series of transactional problems involving typical steps in business formation and rearrangement. The problems include the formation of a closely held company; the transition to public ownership of the corporation; executive compensation arrangements; the purchase and sale of a business; and mergers, tender offers, and other types of combination transactions. Small-group discussions and lectures are employed. The student's grade is based on a final examination; students may earn an additional credit by writing a paper on a topic approved by the instructors. The student must have taken (or be taking concurrently) Business Organizations and Corporate Tax I or receive instructor approval. This class has a final exam (2 credits). To receive 3 credits students must additionally write a research paper of 10-12 pages.
Previously:
Winter 2022: Keith Crow and Anthony V. Sexton
Winter 2020: Keith Crow and Anthony V. Sexton
Winter 2018: Keith Crow and Anthony V. Sexton
Capital Markets Transactions
This course will delve into the major legal and practice issues presented by capital markets transactions conducted in the US, including initial public offerings, "shelf" offerings, private placements and offerings of high yield securities. Grades will be based on five substantial take-home written assignments (20-30 pages combined) and class participation.
Prerequisites: Securities Regulation (may be taken concurrently); Corporations / Business Organizations.
Previously:
Winter 2022: James Junewicz
Winter 2021: James Junewicz
Communications and Advocacy for Lawyers
No skill is more important for a lawyer than communication, and this is especially true when lawyers are engaged in public advocacy. Students in this hands-on seminar will develop skills in writing, analysis, and presentation geared toward advocacy. Students will take on the role of a spokesperson for an organization (non-profit, business, or law firm) and learn to advocate for that organization
though writing op-eds, press releases, blog posts, and communications plans; preparing and delivering a presentation and slide decks; and engaging through media interviews and crisis communications. Topics covered will include creating and adjusting communications based on audience and medium; writing persuasively, especially for non-legal audiences; communications plan development, media training, and public speaking with and without preparation. Students will be expected to speak before the class and outsiders, write on a weekly basis, and edit each other's work. Students will be graded on quality of work product, participation in class, and improvement over the class time, with the majority of the grade coming from a final presentation and slide deck and a capstone communications plan.
Previously:
Winter 2022: Marsha Nagorsky
Winter 2020: Marsha Nagorsky
Winter 2019: Marsha Nagorsky
Winter 2018: Marsha Nagorsky
Competitive Strategy
We will apply tools from microeconomics and game theory to the analysis of strategic decision making by firms. Specific topics covered include the sources of industry and firm profitability, strategic positioning, sustainable competitive advantage, the boundaries of the firm, incomplete contracts, horizontal and vertical integration, strategic commitment, strategic cooperation, dynamic pricing, entry and exit, network effects, and platform markets. My goal in the class is to get students to think like an economist about firm strategy. The course is designed for students who are already comfortable with microeconomics at the level of Booth's 33001 course, or most colleges' intermediate micro classes. The class will not require calculus but prior exposure to microeconomics concepts is important. Classes will combine case analysis and discussions with lectures. This class has a final exam and required papers. Participation may be considered in final grading.
Previously:
The Constitutional Rights of Minors from the Minors' Point of View
This seminar will be offered to a small group of law students who will co-teach a group of high school students who are currently in the custody of Illinois's Juvenile Justice System. Each law student will be paired with one or two high school students living in and attending school in a juvenile facility and will be responsible for supporting those students' learning, commenting on their weekly work, and co-running weekly small group sessions. Law Students will also be expected to participate in additional group meetings with Professor Buss to plan the curriculum and discuss the insights gained from the class, and in individual meetings with the high school students as part of the teaching process. The seminar will meet on Tuesday mornings from 9:00 to 11:00 to accommodate the needs of the high school students. Additional meetings will be scheduled to accommodate the schedules of enrolled law students, high school students and Professor Buss. Priority will be given to Law Students enrolled in Con Law VII, to increase the law students' expertise on the topics addressed in the High School seminar and to enrich the learning in Con Law VII. If any students not enrolled in Con Law VII are enrolled in the seminar, they will be expected to do additional reading to prepare them for the seminar sessions. Topics will include: Young peoples' rights in the juvenile justice system, minors' right to control medical and reproductive decisions, and high school students' religious and speech rights , due process rights, and rights against search and seizure in school. Law Students' writing will consist of weekly response papers addressing high school students' participation and reflecting upon the high school students' contributions. Advance approval by Emily Buss is required., and space is limited. If you are interested, please contact her by email at ebussdos@uchicago.edu at your earliest convenience. Students interested in taking it for 3 credits will write an additional 10-15 page paper.
Previously:
Spring 2021: Emily Buss
Autumn 2019: Emily Buss
Winter 2018: Emily Buss
Autumn 2018: Emily Buss
Corporate and Entrepreneurial Finance
This course uses the case method to study the practical aspects of important topics in corporate and entrepreneurial finance. We will apply the concepts and techniques of corporate finance to actual situations. The course is divided into four sections: (1) financing decisions; (2) investment decisions; (3) private equity; and (4) venture capital. In addition to analyzing financing issues, we will consider how those issues relate to firm strategy. It will be important to examine the "big picture" assumptions used in the numerical calculations. This course also places a strong emphasis on presentation and discussion skills. COURSE PROCEDURES For each class meeting, I will assign study questions concerning one or two cases. You are allowed and encouraged, but not required to meet in groups outside of class to discuss and analyze the cases. Each group will submit a two-page memorandum of analysis and recommendations at the beginning of each case discussion. If you are working in a group, I will accept one memorandum from the group and count it for all students in the group. group can include up to 3 students. GRADING will be based on class participation, the short memoranda and a final examination. Class participation will count for 40% of the final grade. Because so much of the learning in this course occurs in the classroom, it is very important that you attend every class. The memoranda will count for 10% of the final grade. The final examination will count for 50% of the final grade. The final examination will be an individual take home case analysis. Students should have an understanding of financial statements. I.e., students should be able to read an income statement, cash flow statement and balance sheet.
Previously:
Spring 2022: Steven N. Kaplan
Spring 2021: Steven N. Kaplan
Spring 2020: Steven N. Kaplan
Spring 2019: Steven N. Kaplan
Spring 2018: Steven N. Kaplan
Critical Race Studies
This course provides an introduction to critical race theory through reading canonical works by critical race scholars; it explores a selection of current legal debates from a critical race perspective; and it contextualizes critical race theory through the study of related movements in legal scholarship, including legal realism, critical legal studies, and social science research on discrimination and structural racism. We will attempt to identify the ways in which critical race scholarship has influenced, or should influence, legal research and law school pedagogy. Requirements for this course include thoughtful class participation and a series of short research papers.
Previously:
Spring 2022: William H. J. Hubbard
Spring 2021: William H. J. Hubbard
Emotions, Reason, and Law
Emotions figure in many areas of the law, and many legal doctrines (from reasonable provocation in homicide to mercy in criminal sentencing) invite us to think about emotions and their relationship to reason. In addition, some prominent theories of the limits of law make reference to emotions. (Thus Lord Devlin and, more recently, Leon Kass have argued that the disgust of the average member of society is a sufficient reason for rendering a practice illegal, even though it does no harm to others. J. S. Mill and Herbert Hart argue against this view, but preserve a role for some emotions in the law.) Emotions, however, are all too rarely studied closely, with the result that both theory and doctrine are often confused. The first part of this course will study major theories of emotion, asking about the relationship between emotion and cognition, focusing on philosophical accounts, but also learning from anthropology, psychology, and psychoanalytic thought. We will ask how far emotions embody cognitions, and of what type, and then we will ask whether there is reason to consider some or all emotions "irrational" in a normative sense. We then turn to the criminal law and select areas of constitutional law, asking how specific emotions figure in doctrine and theory: anger, fear, compassion, disgust, guilt, and shame. Legal areas considered will include self-defense, reasonable provocation, mercy, victim impact statements, sodomy laws, sexual harassment, shame-based punishments, equal protection, the role of constitutions in warding off fear, shame, and stigma. Other topics will be included as time permits. Requirements: regular class attendance; an 8 hour take-home final exam OR, if special permission is given, a 20-25 page paper.
Note: this course counts as a 1L elective for law students, and is open to all law students without prerequisite. Undergraduates may enroll only with the permission of the instructor. All other students may enroll without permission.
Previously:
Spring 2022: Martha C. Nussbaum
The Empirical Analysis of Crime and Criminal Justice Policy
During the past several decades, the United States has experienced a huge expansion of its incarcerated population making mass incarceration one of the nation's most important social justice issues. At the same time, the proliferation of computing resources and the increasing availability of large administrative datasets has given social scientists the opportunity to produce empirical research that improves our understanding of the causes and consequences of this new, expansive criminal justice system. In this course, students will read a selection of these empirical studies while also learning the basic concepts needed to become an educated consumer of empirical research in general. The course will cover topics spanning the entire breadth of the criminal justice process, including policing, prosecution, sentencing, post-incarceration outcomes, and more. A series of reaction papers will be required.
Previously:
Feminist Economics and Public Policy
This seminar will explore advances in feminist economics and the implications for public policy in local and global communities. Drawing from feminist economics research, the seminar will address the persistence of gender inequality in societies around the world and proposed policy solutions. Topics will include gender relations and the organization of domestic and market work, violence against women, workplace and pay equality, gendered access to resources, education, and healthcare, and gender and property rights. Evaluation will be based on class participation, and short research/response papers. Non-law students must have instructor consent to enroll.
Previously:
Spring 2021: Diana Strassmann
Spring 2019: Diana Strassmann
Game Theory and The Law
This seminar will cover the basic concepts of modern game theory and their applications to the common law of property, torts, and contracts, as well as to antitrust, bankruptcy, and other topics.
There will be a final 8 hour exam and required reaction papers. Participation may be considered in final grading.
Previously:
Winter 2021, Douglas Baird
Greenberg Seminar: (Re)Building Bridges: Can Reviving & Reimagining Public Infrastructure Save America?
The traditional rationale for government spending on public infrastructure is to solve collective action problems. However, in recent years, governments have struggled to maintain existing infrastructure, much less expand it to be inclusive of new needs. Why is building infrastructure and maintaining it so difficult in the present day? Could government spending on public infrastructure be a means to facilitate collective action and to create collective identity? Can expanding and improving shared resources and public spaces give the United States a better and more unified future? Should we expand our notion of what counts as public infrastructure? In contemporary society, is access to some sorts of public infrastructure essential or even a right? How can or should equity analysis impact public infrastructure? This seminar exploring public infrastructure will raise these and other questions.
We will begin by considering what is - or should be - considered part of our shared public infrastructure. We will then examine classic examples of public infrastructure-think roadways, bridges, and water systems-and the challenge of addressing the current collapsing state of American infrastructure. Then we will move on to press the boundaries of what we consider public infrastructure-from public parks to schools to healthcare access-and to ask how our conception of public infrastructure reflects shared values about what public goods are worth providing at a societal level. We will conclude with a focus on lessons learned throughout the year-why are shared spaces and services important? What are the societal benefits of robust and reliable public infrastructure? As we deal with a tumultuous time, a public health crisis, an economic crisis, and struggles for justice, how should we change public infrastructure-in terms of both its concrete and its conceptualization-in the United States in the coming decade? We are excited to have the conversation with you.
Previously:
Spring 2021: Robert A. Weinstock and Amy Marie Hermalik
Winter 2021: Robert A. Weinstock and Amy Marie Hermalik
Autumn 2020: Robert A. Weinstock and Amy Marie Hermalik
Greenberg Seminar: Cheating
This seminar will explore legal, ethical, and procedural issues inherent in questions of cheating and rule breaking in contexts ranging from sports and academics to private career advancement. We will look at the nature of rules and difficult distinctions that must be drawn such as why some rules are expected to be broken while others are not. We will explore the line between artificial performance enhancement as cheating on the one hand and as positive personal improvement on the other. For example, we will look at the different treatment of performance enhancing drugs in athletics and in performance art. We will also explore how and when law and government should be involved in setting and enforcing rules. Graded Pass/Fail.
Previously:
Spring 2021: Anthony J. Casey and Erin Casey
Winter 2021: Anthony J. Casey and Erin Casey
Autumn 2020: Anthony J. Casey and Erin Casey
Greenberg Seminar: Crime and Politics in Charm City: A Portrait of the Urban Drug War
We will explore a series of works on crime, politics, policing, and race, with an emphasis on the City of Baltimore: David Simon, "Homicide: A Year on the Killing Streets," Sudhir Venkatesh, "Gang Leader for a Day," Jill Loevy, "Ghettoside: A True Story of Murder in America," and all of "The Wire." We will focus particularly on the drug war - the economics and violence of the trade; the culture of the police bureaucracy; alternative law enforcement strategies such as informants and wiretapping; the politics of race, crime rates, and legalization; and the effects of addiction. But these works also examine the effects of declining blue-collar jobs and weakening labor unions; the effects of race, incumbency, and corruption on local politics; the challenges and failures of education and child welfare agencies; and the role of the city newspaper in self-governance. Preference is given to 3L students. Graded Pass/Fail. Spring meetings will be held on April 8 and May 6 from 7:00-9:00 PM.
Previously:
Spring 2021: Johnathan Masur and Richard McAdams
Winter 2021: Johnathan Masur and Richard McAdams
Autumn 2020: Johnathan Masur and Richard McAdams
Greenberg Seminar: Law and Politics in the Irish Literary Renaissance
* All meetings will take place in Winter and Spring quarters of 2021.*
Just over a century ago, Ireland underwent a tumultuous period of rebellion and civil war, generating a body of literature that captured the law and politics of a new nation. In this Greenberg, we will read the following selection of classic works for their insight into the history of a society attempting to slough off imperial and colonial legacies to define itself anew. Perhaps Ireland's most celebrated author, James Joyce, published two of his greatest works -- Dubliners (1914) and Portrait of the Artist as a Young Man (1916) -- during World War I and the Easter Rising. Ireland's first Nobel laureate, William Butler Yeats, was a leading force in the Irish revival, founding the Abbey Theatre and chronicling the age in poems such as Easter 1916, An Irish Airman Foresees His Death, Sailing to Byzantium, and The Second Coming. One of the first plays to open at the Abbey was Playboy of the Western World, by J.M. Synge, which led to riots in Dublin during its opening run in 1907; we will read it together with another celebrated play that also debuted at the Abbey: Juno and the Paycock by Sean O'Casey. To close the moment, we will read Ireland's leading modernist and third Nobel laureate, Samuel Beckett: specifically, his novel, Molloy, and landmark play, Waiting for Godot. What do these works tell us about how societies capture political moments in art and what makes them lasting parts of literary history? Graded Pass/Fail.
Previously:
Spring 2021: Martha C. Nussbaum and William Anthony Birdthistle
Winter 2021: Martha C. Nussbaum and William Anthony Birdthistle
Greenberg Seminar: Migration, Labor Mobility, and Economic Development
Finding ways to facilitate migration will be one of the most pressing policy problems of the 21st century. This is in part because finding ways to move workers to where they are more productive-for instance, people from rural settings to urban settings or people from poor countries to rich countries-is the most effective way to reduce global poverty. Additionally, major global trends like climate change, sustained regional conflict, and declining birth rates in developed countries are also making finding ways to ease migration more important than ever. But at the same time there is increased need for migration, the combination of growing populism around the world and the COVID pandemic are leading countries to erect new barriers to movement. This seminar will explore this topic by watching a series of documentary films that explore different issues related to migration and labor mobility. We will also discuss the extent to which the films we watch are successful at identifying and conveying these issues to the broader public.
Previously:
Autumn 2020: Anup Malani and Adam S. Chilton
Winter 2021: Anup Malani and Adam S. Chilton
Spring 2021: Anup Malani and Adam S. Chilton
Greenberg Seminar: The West Wing and the Law
This Greenberg seminar considers legal, social, and political issues raised in The West Wing television series, an award-winning drama that originally ran from 1999 through 2006. We will discuss the role of lawyers and lawyering in the series, as well as various legal issues in The West Wing's depiction of our government -- from the power of the Executive, to Supreme Court appointments, to constitutional questions. We will critically examine the show's portrayal of race, ethnicity, gender, religion, and disability. We will also consider the show's long-term influence on American political thought, including critiques of the show from the left and right.
Previously:
Spring 2021: Sarah M. Konsky and Daniel Hemel
Winter 2021: Sarah M. Konsky and Daniel Hemel
Autumn 2020: Sarah M. Konsky and Daniel Hemel
Greenberg Seminar: Troubled Cities
*All meetings will take place in Winter and Spring quarters of 2021.* We can start with discussing the movie American Factory (available on Netflix), about the re-opening, but then the clash between management and workers, of a factory closed by General Motors in Dayton, Ohio, but then purchased by a Chinese company determined to re-purpose its workforce. We will then discuss The Poisoned City, and the story of Flint Michigan's troubled water supply, and Why Nations Fail, a more academic book considering the larger question of the rise and fall and rise again of conglomerations of people. We might also talk about The Rise of the Creative Class, a book that suggests that the cities most of you yearn to live in, are not made great by people like us but rather by off-beat artistic types. We are open to suggestions for a different book or film. Graded Pass/Fail.
Previously:
Spring 2021: Saul Levmore and Julie Roin
Winter 2021: Saul Levmore and Julie Roin
Greenberg Seminar: Tyrants, Big and Small
We're surrounded by 'tyrants' and complaints about ''tyranny'--in the household, among our peers, on social media, in our national government, and overseas. But what is tyranny? And why's it so bad? This Greenberg seminar takes an eclectic look at the idea of 'tyrants' in a wide array of contexts, using a varied set of texts.
Previously:
Spring 2021: Bridget A. Fahey and Aziz Huq
Winter 2021: Bridget A. Fahey and Aziz Huq
Autumn 2020: Bridget A. Fahey and Aziz Huq
Greenberg Seminars: Effective Altruism
Professors Levmore and Roin and occasional Visitors. Entirely in-person at the professors' home. This Greenberg Seminar will explore ideas about the "efficient" or most effective ways to be other-regarding. The questions are economic, philosophical, and very personal. Should we earn money and give it away to good causes or work for a cause more directly? Should we choose careers that are self-fulfilling or that benefit others? Should law encourage corporations to be ESG (environmental, socially minded, and governance sensitive) oriented rather than shareholder wealth maximizing? Readings will begin with "The Most Good You Can Do" by Peter Singer (you might want to read it as soon as you know you're in the Seminar, and then further readings will be paid for and delivered to you by the professors. This Greenberg will meet on five of the first seven Wednesdays of the Winter quarter, from 6-8 or 7-9 pm depending on the weeks. Likely meeting dates are: January 5, January 12, January 19, January 26, February 2, but please hold on to February 16 and February 23 in case these are needed.
Previously:
Winter 2022: Saul Levmore and Julie Roin
Greenberg Seminars: Leadership from the Female Perspective
This is a year long seminar. We will read books and other pieces of writing by female chief executive officers, politicians, athletes, and other leaders in their industries, and discuss those pieces during each session. Discussion and readings may touch on topics such as how the female experience of leadership differs depending on industry, role, and characteristics of a woman's colleagues (for example, how the experience of a female general counsel of a professional sports team might be different from a female captain on an all-female athletic team), general perspectives on leadership styles, and others as determined throughout the year based on the ultimate readings selected. Graded Pass/Fail and is worth 1 credit which defaults to the autumn quarter.
Previously:
Autumn 2021: Emily Underwood and M. Todd Henderson
Greenberg Seminars: Race and Capitalism
This is a year long seminar. This Greenberg seminar will examine the relationship of ideas of race and American (and global) markets. We'll read historical and contemporary work on the relationship of race and capitalism. Graded Pass/Fail and is worth 1 credit which defaults to the autumn quarter.
Previously:
Autumn 2021: Daniel Abebe and Aziz Huq
Greenberg Seminars: Resignations
This is a year long seminar. When lawyers participate in politics at the highest levels-as counselors to the government, advisors to political leaders, and authors of sensitive policies-they can confront competing demands from the governmental institutions and leaders they serve, on the one hand, and the ethics of the legal profession or morality generally, on the other. But because the demands on these lawyers are frequently shaped by unprecedented events, it is not always clear just what legal ethics or morality require them to do. Prompted by these conflicts, lawyers across many political administrations have confronted calls to resign-claims that what the government has asked of them is incompatible with the professional requirements of being a lawyer or the demands of morality. This Greenberg will use case studies of high-profile government lawyers who have faced those calls to untangle this dramatic dilemma. Graded Pass/Fail and is worth 1 credit which defaults to the autumn quarter.
Previously:
Autumn 2021: Ryan D. Doerfler and Bridget A. Fahey
Greenberg Seminars: The Law of Space
This is a year long seminar. This Greenberg Seminar will explore the law governing space programs and outer space, including issues involving the International Space Station, the Moon and other extraterrestrial bodies, lost astronauts, and any number of other topics. Graded Pass/Fail and is worth 1 credit which defaults to the autumn quarter.
Previously:
Autumn 2021: Jonathan Masur and Bridget A. Fahey
Greenberg Seminars: Women Lawyers in Film and Television
This Greenberg seminar examines the depiction of women lawyers and women law students in film and television. We will discuss a number of movies and episodes of television series - ranging from Adam's Rib to Legally Blonde. We'll critique the portrayal of gender and gender roles. We'll also explore the depictions of lawyers and lawyering more generally, with an eye toward what they tell us about public perception of the legal system. The seminar will meet twice in the Winter Quarter and three times in the Spring Quarter. We currently plan to require masking for the indoor meetings, with food to be consumed before or after the indoor meetings. When the weather permits, we hope to hold some of the meetings outdoors.
Previously:
Spring 2022: Emily Buss and Sarah M. Konsky
Winter 2022: Emily Buss and Sarah M. Konsky
Hacking for Defense
H4D is an opportunity to work with teams at the Defense Department and the various intelligence agencies (e.g., NSA, CIA) to solve real world operational problems. Started at Stanford, this program is now offered at several universities across the country. DoD chose Chicago as a new midwest site. Students will form teams with students in other departments, and teams will be assigned to/choose a project to work on. The learning will be through a flipped classroom--the lecture content is in the form of videos done by the program sponsors at Stanford and the DoD. (They are very good.) Then, we will meet as a class to discuss the materials and work together in our teams. Students will be paired with a program sponsor from the government, and work toward a solution that can be deployed. Time will be spent doing interviews, field visits, and problem solving with your team. This will require far more work than the typical law school course, but it will be much more interesting and have real world impact. There is the possibility of forming a business venture and entering the New Venture Challenge with the team. Previous ideas that have come out of H4D have helped the SEALS improve their training, the Army increase the efficiency of its supply chain, and the Navy develop a better communications device for sub-surface warfare. Check out some of the team videos online for examples. This seminar has extra time built into the meetings, but not all sessions will cover that entire time. Ultimately the class time will be the equivalent of two hours each week. Participation may be considered in final grading.
Previously:
Autumn 2020: M. Todd Henderson and William Gossin-Wilson
History of the Common Law
A survey of the development of Anglo-American legal institutions. Among the subjects covered will be the origins and growth of the legal profession, the origin and use of royal writs, the growth of the court system and the nature of trials at common law, law reporting, and the development of the common law in the American colonies and the new Republic. This class has a final exam.
Previously:
Winter 2022: R. H. Helmholz
Spring 2020: R. H. Helmholz
The Internet Economy
The Internet is contributing to economic growth that exceeds the pace of the Industrial Revolution of the 1800s. The Internet is transforming the global economy, creating enormous value for founders, firms, investors, and consumers. Today, the seven most valuable public companies in the world-- Apple, Microsoft, Amazon, Alphabet, Facebook, Tencent, and Alibaba- all compete in the Internet Economy. At the same time, there is also an unprecedented number of so-called Unicorns, start-ups valued at more than a billion dollars, trying to disrupt these platforms and ecosystems, as well as every other sector of the economy. The emergence of these highly funded private companies alters the structure and dynamics of the market in seismic ways. This seminar seeks to explore many of the most important historical and current trends and themes in the Internet and technology economy and ecosystem. We will explore the incentives of the major constituencies in the ecosystem, including firms (and the difference in incentives between founders, managers, employees), investors (the difference between private and public market incentives), consumers, and politicians, and other constituents. We will examine the overall structure and competitive dynamics of firms within the overall Internet economy, focusing on critical horizontal and vertical markets. To aid in our discussion, we will explore a range of business and legal concepts, with a specific focus on how decision-makers apply (or not) these concepts in real life. Specifically, we will explore concepts related to corporate finance, competitive strategy, economics, and behavioral economics, psychology, and history. We will also explore the legal and policy structure, foundation, and issues that serve as the backdrop for the Internet economy.Evaluation will be based on a paper (10-15 pages) and short weekly class preparation (2 credits). Students may earn 3 credits by doing an extra short assignment.
Previously:
Autumn 2021: Jared Earl Grusd
Autumn 2020: Jared Earl Grusd
Introduction to Law and Economics
This class is an introduction to the economic analysis of law, an approach that has grown rapidly in the last thirty years and now exerts a profound influence on how law is taught and on how courts make decisions. The class will provide you with a set of tools for analyzing transactions and how they are shaped by legal rules, through systematic exposure to the economic way of thinking about law across a variety of legal contexts. These tools are intended to complement, not to challenge, the traditional doctrinal approach to law. The objective is to equip you to use economic reasoning in an informed and critical spirit to analyze cases and transactions of the sort you may encounter in practice. More generally, you should be able to understand and critically evaluate the use of economic analysis in legal scholarship, judicial opinions, and other legal contexts. This class has a final exam. Participation may be considered in final grading.
Previously:
Winter 2022: Dhammika Dharmapala
Winter 2021: Dhammika Dharmapala
Winter 2020: Dhammika Dharmapala
Winter 2019: Dhammika Dharmapala
Winter 2018: Dhammika Dharmapala
Autumn 2017: Anup Malani
Islamic Law: Foundations and Contemporary Issues
Since its inception, Islamic Law has grown from a set of rules governing life in 6th century Arabia to a global body of law developed across time and place with application to religious, civil, criminal, constitutional, commercial, and international law. The primary objective of the seminar will be to give students a basic understanding of Islamic Law and the issues faced in applying Islamic Law in the modern context, including current political and social events globally that have roots in Islamic Law issues. The seminar will cover the origins and historical development of Islamic Law, Islamic legal theory, scope and application of Islamic Law, and selected current issues such as Islamic Finance. Modern constitutional law issues regarding sources of law, religious freedom, public interest, and related issues in Muslim majority countries will be reviewed as well as the debates around the application of Islamic Law for Muslim minorities living in secular states. This is a one semester seminar for 2L and 3L students. There are no pre-requisite courses required in Islam. Weekly readings will be assigned in English language source materials. A series of research papers is required (20-25 pages). Participation may be considered in final grading.The seminar will draw on the lecturer's extensive personal experience with the subject matter and knowledge of the legal systems of Muslim majority states such as Saudi Arabia, Turkey, UAE, Pakistan, Egypt, Malaysia, and elsewhere. Professor Kamran Bajwa studied classical Islamic Law and Islamic Theology at the Al-Azhar seminary in Cairo, Egypt. Professor Bajwa currently heads the Middle East regional practice for Kirkland & Ellis and travels regularly to the region.
Previously:
Autumn 2020: Kamran Bajwa
Autumn 2019: Kamran Bajwa
Autumn 2018: Kamran Bajwa
Autumn 2017: Kamran Bajwa
Law & Political Economy
This seminar will survey the recent "Law & Political Economy" ("LPE") within the legal academy. Meetings will involve readings of foundational texts and presentations of works in progress by outside speakers. This class requires a series of reaction papers. Participation may be considered in final grading.
Previously:
Winter 2022: Ryan D. Doerfler
Law and Literature
This seminar explores the interdisciplinary field of law and literature. Literature is important for understanding law because it teaches a certain way of thinking -- one that emphasizes close reading of text, competing interpretations, and empathetic judgment. Law is important to understanding novels, plays, and short stories where they make certain assumptions about law or develop themes about the relationship of law, society, and justice. This seminar will explore these and related topics through plays, short stories, and novels. Our readings will include: Shakespeare's "Othello" and Toni Morrison's "Desdemona," Herman Melville's "Billy Budd," Nella Larsen's "Passing," Harper Lee's "To Kill a Mockingbird," Lorraine Hansberry's "A Raisin in the Sun," Kazuo Ishiguro's "Remains of the Day," and John Patrick Shanley's "Doubt." There will also be some secondary readings. We will address specific questions such as: What can literature and literary imagination bring to performance of legal tasks, including "telling stories" about facts and cases, or understanding the nuances of moral responsibility? What different (or similar) interpretative rules do lawyers and literary critics employ in construing a text? Can legal analysis bring new insight into the meaning of classic literature or offer compelling new critiques? Students will be graded on attendance, participation, and two research papers.
Previously:
Winter 2022: Richard McAdams
Winter 2021: Richard McAdams
Law and Politics: U.S. Courts as Political Institutions
The seminar aims to introduce students to the political science literature on courts understood as political institutions. In examining foundational parts of this literature, the seminar will focus on the relationship between the courts and other political institutions. The sorts of questions to be asked include: Are there interests that courts are particularly prone to support? What factors influence judicial decision-making? What effect does congressional or executive action have on court decisions? What impact do court decisions have? While the answers will not always be clear, students should complete the seminar with an awareness of and sensitivity to the political nature of the American legal system. In addition, by critically assessing approaches to the study of the courts, the seminar seeks to highlight intelligent and sound approaches to the study of political institutions. Particular concern will focus on what assumptions students of courts have made, how evidence has been integrated into their studies, and what a good research design looks like. This class has a final exam or major paper of 20-25 pages. Participation may be considered in final grading. The final exam is administered by the instructor. Please watch the following video from Professor Rosenberg about the class: https://youtu.be/k0Lvqs5EQF8.
Previously:
Spring 2021: Gerald N. Rosenberg
Autumn 2019: Gerald N. Rosenberg
Winter 2019: Gerald N. Rosenberg
Winter 2018: Gerald N. Rosenberg
Law and Society
This seminar offers an introduction to the central themes and major debates in the field of Law and Society. The field of sociolegal studies is an interdisciplinary one, and reflecting this, the course will emphasize research in sociology, political science, psychology, anthropology, and legal studies. We will explore classic readings from the Law and Society canon as well as more contemporary research and theory. We will analyze the readings for both their theoretical and empirical contributions, as well as for the methodologies the authors deploy. The themes we will consider over the course of the quarter include the tension between state or "official" law and nonlegal norms for ordering everyday life; the factors that influence who mobilizes the law (and who doesn't); and what it means to use law in contexts other than courtrooms, such as in families, neighborhoods, workplaces, social movements, and mass media. We will explore the debate about the value of rights and litigation strategies in efforts to produce social change, and we'll examine the ubiquitous role of law in popular culture. The course will conclude with a look forward at future directions in law and society research. Final grade will be based on a 20-25 page major paper.
Previously:
Autumn 2020: Anna-Maria Marshall
Autumn 2019: Anna-Maria Marshall
Autumn 2018: Anna-Maria Marshall
Autumn 2017: Anna-Maria Marshall
Law, Society and Human Rights in Afghanistan
This seminar will study the intersection between law, society and human rights in contemporary Afghanistan. It will begin with an introductory overview of Afghanistan's cultural landscape, ethno-religious diversity and modern history. Attention will then turn to tracing the genesis of the Afghan state, beginning with the emergence of modern Afghanistan in 1747, the stages of legal reform in the 1900s, and the trajectory of human rights developments. The seminar will spend a substantial amount of time on matters of current concerns, including the Taliban's first spell in power in the 1990s, legal developments over the past two decades (2001-2021), advances in human rights - particularly women's rights - and the legacies that these developments have left behind. Finally, the seminar will study the Taliban's recent return to power and how they approach the issues of law, society and human rights. Particular attention will be given to the Taliban's policies in human rights related matters and to discussing challenges that the Taliban may face as they try to impose these policies in a transformed Afghan society. The class will be of particular interest to students interested in Islamic law, development law, human rights law and comparative law. This class requires a series of reaction papers. Participation may be considered in final grading.
Previously:
Spring 2022: Shamshad Pasarlay
Legal History of the Founding Era
This class explores the legal world of the late eighteenth century from the period just before the Revolution to the ratification of the Constitution. Among other topics, the class covers debates over the economic and political conditions that shaped the constitutional moment, and the implications of those debates for constitutional interpretation. This class will have an 8-hour take-home exam.
Previously:
Spring 2022: Farah Peterson
Spring 2021: Farah Peterson
Legal Spanish: Public Interest Law in the US
This course brings students to high-intermediate levels in reading, speaking, and listening, for the practice of public interest law in the US. Learners will build proficiency around relevant topic areas so that they can read, listen, explain, present and solicit information related to rights, procedures, legal actions, etc. Pre-requisite: one year of university-level Spanish or equivalent. Optional proficiency test through the University of Chicago Office of Language Assessment offered at the end of the course that yields a certificate and a proficiency rating on student transcripts. Since this is a class offered by the college, it begins the week of March 28.
Previously:
Spring 2022: Darcy Lear
Spring 2021: Darcy Lear
Managerial Psychology
This course is about managing people - oneself and others. Successfully managing people requires an understanding of their thoughts, feelings, attitudes, motivations, and determinants of behavior. Developing an accurate understanding of these factors, however, can be difficult to achieve because intuitions are often misguided, and unstructured experience can be a poor teacher. This course is intended to address this development by providing the scientific knowledge of human thought and behavior that is critical for successfully managing others, and also for successfully managing ourselves. Using a combination of lectures, discussions, and group activities, the course offers an introduction to theory and research in the behavioral sciences. Its primary goal is to develop conceptual frameworks that help students to understand and manage effectively their own complicated work settings. The course is organized into two main themes: (1) the individual, and (2) the organization. The individual part of the course is concerned with issues related to individual behavior, such as how people's attitudes influence their behavior, how people form impressions of others, and how the choices people make are affected by characteristics of the decision maker and the decision-making process. The organization part of the course focuses on people's behavior within the context of an organization. It addresses how organizations can successfully coordinate the actions of their members. Topics of this section include effective group decision-making, persuading and motivating others, and the use of formal and informal power in interpersonal relations. This class will have a final take-home exam and thought papers. Participation may be considered in final grading.
Previously:
Spring 2022: Ayelet Fishbach
Spring 2021: Ann L. McGill
Modern Indian Political and Legal Thought
India has made important contributions to political and legal thought, most of which are too little-known in the West. These contributions draw on ancient traditions, Hindu and Buddhist, but transform them, often radically, to fit the needs of an anti-imperial nation aspiring to inclusiveness and equality. We will study the thought of Rabindranath Tagore (Nationalism, The Religion of Man, selected literary works); Mohandas Gandhi (Hind Swaraj (Indian Self-Rule), Autobiography, and selected speeches); B. R. Ambedkar, the chief architect of the Indian Constitution (The Annihilation of Caste, The Buddha and his Dhamma, and selected speeches and interventions in the Constituent Assembly); and, most recently, Amartya Sen, whose The Idea of Justice is rooted, as he describes, both in ancient Indian traditions and in the thought of Tagore.
This is a seminar open to all law students, and to others by permission.
A major paper of 20-25 pages is required for this class.
Previously:
Winter 2022: Martha C. Nussbaum
Opera as Idea and Performance
Is opera an archaic and exotic pageant for fanciers of overweight canaries, or a relevant art form of great subtlety and complexity that has the power to be revelatory? In this course of eight sessions, jointly taught by Professor Martha Nussbaum and Anthony Freud, General Director of Lyric Opera of Chicago, we explore the multi-disciplinary nature of this elusive and much-maligned art form, with its four hundred-year-old European roots, discussing both historic and philosophical contexts and the practicalities of interpretation and production in a very un-European, twenty-first century city.
The list of operas to be discussed include Monteverdi's The Coronation of Poppaea, Mozart's Don Giovanni, Rossini's La Cenerentola, Verdi's Don Carlos, Puccini's Madama Butterfly, Wagner's Die Meistersinger, Strauss's Elektra, and Britten's Billy Budd.
Remark: students do not need to be able to read music, but some antecedent familiarity with opera in performance or through recordings would be extremely helpful.
Assignments: In general, for each week we will require you to listen carefully to the opera of that week. Multiple copies of the recommended recordings will be available in the library. But you should feel free to use your own recordings, or to buy them if you prefer. There will also be brief written materials assigned, and posted on the course canvas site. No books are required for purchase. Because listening is the main thing, we will try to keep readings brief and to make recommendations for further reading should you want to do more.
Class Structure: In general we will each make remarks for about twenty minutes each, then interview the guest of the week, with ample room for discussion.
Previously:
Spring 2021, Martha C. Nussbaum and Anthony Freud
Philosophy of Animal Rights
A close study of some recent philosophical classics about animal ethics and animal rights, including Christine Korsgaard's Fellow Creatures, Sue Donaldson and Will Kymlicka's Zoopolis, and a manuscript of my own, Justice for Animals, that is due at the end of 2021. We will also read some of the recent work by scientists such as Frans De Waal, Mark Bekoff, and Victoria Braithwaite on animal cognition. A 20-25 page paper is required.
Previously:
Autumn 2021: Martha C. Nussbaum
Philosophy of Natural Law and Natural Right
The seminar will offer a comparative approach to four classic positions on natural law and natural right: Aquinas, Hobbes, Rousseau, and Kant. Our work is chiefly that of reading and seminar conversation. At the end of the term, we will consider a few post-1945 international human right documents and render a verdict on the relevance of our classic thinkers. On that verdict, there will be a written exercise in fashion of Oxford gobbets. This class has a final take-home exam.
Previously:
Autumn 2020: F. Russell Hittinger
Price Theory I
Theory of consumer choice, including household production, indirect utility, and hedonic indices. Models of the firm. Analysis of factor demand and product supply under competitive and monopolistic conditions. Static and dynamic cost curves, including learning by doing and temporary changes. Uncertainty applied to consumer and producer choices. Property rights and the effects of laws. Investment in human and physical capital.
Previously:
Autumn 2020: Kevin Miles Murphy, Marcos Gabriel Sorá, Fabian Nagel, Yang Su, and Maria Daniela Vadillo Carenas
Autumn 2019: Kevin Miles Murphy, Scott Francis Behmer, Rafael Duran Jimenez, and German Bruno Villegas Bauer
Autumn 2018: Antonio Gabriel, Agustin Gutierrez, Rafael Duran, and Francisco Mena
Autumn 2017: Kevin Murphy, Maxwell Kellogg, Jian Li, Mikayel Sukiasyan, and Mary Stofcik
Project Finance in Emerging Markets
This course will explore the principles of project finance and their application to projects in emerging markets, with a particular focus on Latin America. The class will include various case studies and will include the review of core contracts and a discussion of common legal issues that arise in the cross-border context. The method of evaluation is based on short presentations, short negotiating activities, anaylzing agreements, and written work (approx 15-20 pages).
Previously:
Spring 2022: Jaime E. Ramirez
Spring 2021: Jaime E. Ramirez
Psychological Dimensions of Criminal Law
This mini-seminar will explore experimental work on psychological dimensions of criminal law theory and doctrine. Topics of discussion will include theories of punishment, elements of crime, and legal doctrines that impose and absolve criminal liability. This class requires a series of reaction papers. Participation may be considered in final grading. Pre-requisite: Criminal Law. This is a short class that meets on October 13,15,18,20, and 22.
Previously:
Racism, Law, and Social Sciences
The domains of racism, law, and the social sciences impact one another in myriad ways. At times, a system of racism is deployed through law, which in turn shapes questions asked in the social sciences. In other instances, the sciences articulate conceptual frameworks that lead to the creation of new forms of racism within society and law. Particular systems of racism have operated across a spectrum from incidents of overt violence to the daily impacts of implicit biases. Our readings and class discussions will consider a sample of case studies from across the globe in addition to past and present dynamics in the United States. Analyses of the social construction of racial and ethnic identities have facilitated studies of the ways in which social differences are created, maintained, and masked. Subjects to be addressed in this course include the interrelation of racial ideologies with other cultural and social dimensions, such as class, ethnicity, gender, political and legal structures, and economic influences. At an international scale, policy makers confront the challenge of balancing calls for multicultural tolerance with demands for fundamental human rights. We will also consider the related histories of biological, genetic, and epigenetic concepts of different races within the human species. This seminar includes a major writing project in the form of a seminar paper (20-25 pages).
Previously:
Winter 2022: Christopher Fennell
Winter 2021: Christopher Fennell
Spring 2020: Christopher Fennell
Spring 2019: Christopher Fennell
Spring 2018: Christopher Fennell
Roman Law
The seminar develops skill in analyzing legal problems according to the processes of the Roman civil law, in contrast with those of the common law, and does not purport to give a comprehensive treatment of its detailed workings. The material provides an outline of the sources and procedure of Roman private law, followed by an examination of the Roman institutional system, the basis of most modern civil law codes. Particular emphasis is given to property and to obligations (contracts and torts). No knowledge of Latin is required for the seminar. This class will be assessed via a series of short research papers. Because this is a 1L elective, it will be graded on the curve usually applied to courses (as all 1L electives are). Participation may be considered in final grading.
Previously:
Spring 2022: Richard A. Epstein
Spring 2021: Richard A. Epstein
Spring 2019: Richard A. Epstein
Spring 2018: Richard A. Epstein
Tragedy and Philosophy
Ancient Greek tragedy has been of continuous interest to philosophers, whether they love it or hate it. But they do not agree about what it is and does, or about what insights it offers. We will study the tragic festivals and a select number of tragedies, also consulting some modern studies of ancient Greek tragedy. Then we shall turn to philosophical accounts of the tragic genre, including those of Plato, Aristotle, the Greek and Roman Stoics (especially Seneca), Lessing, Schlegel, Hegel, Schopenhauer, Nietzsche, Iris Murdoch, Sartre, and Bernard Williams. If we have time we will include some study of ancient Greek comedy and its philosophical significance. Admission by instructor permission and it must be sought in email by September 15. Prerequisite: An undergrad major in philosophy or some equivalent solid philosophy preparation, plus permission. This is a 500 level course. Ph.D. students in Philosophy, Classics, and Political Theory may enroll without permission. Law students with ample philosophical background are welcome to enroll but should ask me first. Undergraduates may not enroll.
Knowledge of Greek is not required at all, but if you do know Greek, bring the Greek texts of works whose original is Greek along with the translations. If needed, try to use the Loeb Classical Library facing-page translations. Students will write a 25 page seminar paper. This class follows the Law School calendar and will begin the week of September 21.
Previously:
Autumn 2020: Martha C. Nussbaum
Workshop: Law and Economics
This workshop, conducted over three sequential quarters, is devoted to the intensive examination of selected problems in the application of economic reasoning to a wide variety of legal questions. Workshop sessions will be devoted to the presentation and discussion of papers by faculty. In addition to workshop sessions, which occur approximately every other week, there will be discussion sessions, which will serve as opportunities for students to engage in in-depth, informal discussion of topics in law and economics with the instructor. Students may either write reaction papers across all three quarters, or write a single major paper (students interested in academic writing in law and economics may use the latter option to develop their ideas). Students enrolled in the workshop receive three credits with either method of evaluation; one in Autumn, one in Winter, and one in Spring. Participation may be considered in final grading.
Previously:
Spring 2022: Dhammika Dharmapala
Winter 2022: Dhammika Dharmapala
Autumn 2022: Dhammika Dharmapala
Spring 2021: Lee Fennell and Dhammika Dharmapala
Winter 2021: Lee Fennell and Dhammika Dharmapala
Autumn 2020: Lee Fennell and Dhammika Dharmapala
Spring 2020: William H. J. Hubbard and Lee Fennel
Winter 2020: William H. J. Hubbard and Lee Fennel
Autumn 2019: William H. J. Hubbard and Lee Fennel
Spring 2019: Todd Henderson and William H. J. Hubbard
Winter 2019: Todd Henderson and William H. J. Hubbard
Autumn 2018: Todd Henderson and William H. J. Hubbard
Spring 2018: Omri Ben-Shahar and William H. J. Hubbard
Winter 2018: Omri Ben-Shahar and William H. J. Hubbard
Autumn 2017: Omri Ben-Shahar
Workshop: Law and Philosophy
The Workshop will expose students to work in "general jurisprudence" from roughly the last five years, including some new and forthcoming work. General jurisprudence is that part of philosophy of law concerned with the central questions about the nature of law, the relationship between law and morality, and the nature of legal reasoning. Confirmed speakers include Emid Ataq (Cornell), Julie Dickson (Oxford), David Plunkett (Dartmouth), Stephen Sachs (Duke), and Kevin Toh (University College London).
Students who have taken Leiter's "Jurisprudence I" course at the law school are welcome to enroll. Students who have not taken Jurisprudence I must contact the instructor with information about their prior study of legal philosophy. Detailed familiarity with Hart's The Concept of Law and Dworkin's criticisms of Hart is essential.
A final paper of 20-25 pages is required.
Previously:
Spring 2021: Brian Leiter and Matthew Etchemendy
Winter 2021: Brian Leiter and Matthew Etchemendy
Autumn 2020: Brian Leiter and Matthew Etchemendy
Spring 2020: Martha C. Nussbaum and Daniel Guillery
Winter 2020: Martha C. Nussbaum and Daniel Guillery
Autumn 2019: Martha C. Nussbaum and Daniel Guillery
Spring 2018: Martha C. Nussbaum and Nicolas Delon
Winter 2018: Martha C. Nussbaum and Nicolas Delon
Autumn 2017: Martha C. Nussbaum and Nicolas Delon
Workshop: Legal Scholarship
This workshop is designed for students (including JSDs and LLMs) who are considering an academic career as well as those who want to improve their public speaking and written expression skills. It may be taken for a full year as a course (every other week in W and S) or only in the fall quarter as a seminar. In the fall young scholars from around the world present works in progress and students write reaction papers and question them as the faculty does in other workshops. As we discuss what does and does not work in these papers and presentations, students will get a clear sense of the types of topics that lead to good papers by young scholars, how good scholarship is structured, and how to give an engaging and clear presentation. In the Winter and Spring students write an original piece of legal scholarship or revise a previously written paper for publication. The goal of the workshop is to create a learning community that will provide students with the type of scholarly atmosphere the faculty here enjoys, something all the more important in the age of Zoom. Students enrolled for the year will be expected to conduct themselves as they would if they were junior faculty members at a top law school, reading and commenting on the work of their peers. Optional lunches to discuss writing will be held throughout the year in the same format as the Faculty Round Table.
The FALL ONLY version is graded on the basis of short reactions papers and class participation, the full year version grade depends on the written paper and its presentation as well. The full year version may fulfill the WP or the SRP.
Previously:
Spring 2022: Lisa Bernstein
Winter 2022: Lisa Bernstein
Autumn 2021: Lisa Bernstein
Spring 2021: Lisa Bernstein
Winter 2021: Lisa Bernstein
Autumn 2020: Lisa Bernstein
Spring 2020: Lisa Bernstein
Winter 2020: Lisa Bernstein
Autumn 2019: Lisa Bernstein
Spring 2019: Lisa Bernstein
Winter 2019: Lisa Bernstein
Autumn 2018: Lisa Bernstein
Spring 2018: Lisa Bernstein
Winter 2018: Lisa Bernstein
Autumn 2017: Lisa Bernstein
Workshop: Regulation of Family, Sex, and Gender
This workshop exposes students to recent academic work in the regulation of family, sex, gender, and sexuality and in feminist theory. Workshop sessions are devoted to the presentation and discussion of papers from outside speakers and University faculty. The substance and methodological orientation of the papers will both be diverse.Students have the option of writing a major research paper for SRP or WP credit or short reaction papers commenting on the works-in-progress presented.
Previously:
Spring 2022: Mary Anne Case
Spring 2021: Mary Anne Case
Winter 2021: Mary Anne Case
Spring 2020: Mary Anne Case
Winter 2020: Mary Anne Case
Spring 2019: Mary Anne Case
Autumn 2018: Mary Anne Case
Spring 2018: Mary Anne Case
Winter 2018: Mary Anne Case