Office of the Dean of Students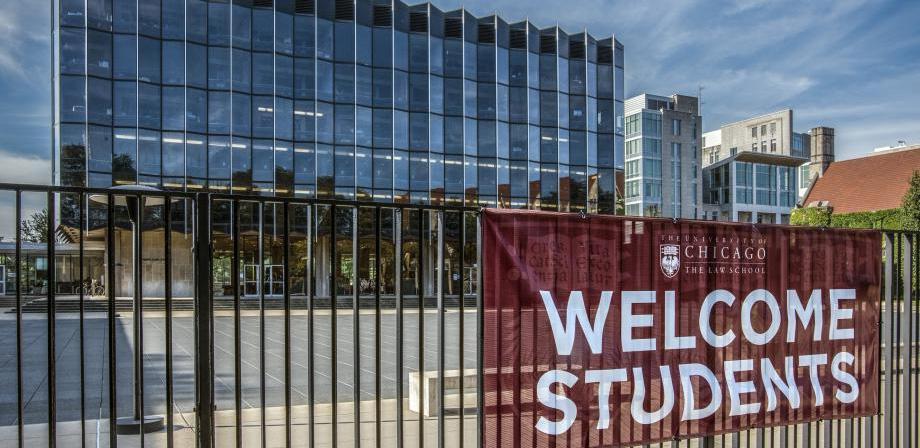 Our Mission
The Office of the Dean of Students at the University of Chicago Law School supports students from Orientation to Graduation and helps students on the path through their legal education. Our goal is to create an inclusive and safe environment for which students can thrive socially, emotionally, and academically. We aim to provide support with academic advising, wellness, inclusiveness, and community building programs.
You can schedule an appointment with Dean Todd, Lana Ammari, Jesse Landstrom, Candace Mui, or José Luis Rodríguez using our online appointment page.
Students with a concern at the Law School may reach out directly to Dean of Students Charles Todd. 

For a variety of reporting options, please visit our Report an Issue page. 
JD degree students who wish to discuss academic advising issues, degree requirements, registration process, dual degree programs, academic accommodations, or other academic issues may schedule an appointment with Jesse Landstrom.

If you have questions about the accommodations process, please see the Assistance for Students with Disabilities page.

1Ls may also meet with the Peer Advisors, a group of 3L students who provide support and guidance. 

For advising related to health or other personal issues, leave of absence, or other general matters, students may schedule an appointment with Dean of Students Charles Todd.
Dean of Students
See for:
Questions about Law School policies
General academic or student life questions
Submit a concern
Student emergencies
Leave of absence
Extended class absences
Significant student life or academic issues
Sr. Associate Director for Advising and Wellness Programs
See for:
Academic Advising appointments: review of degree requirements, planning for registration, long-term course planning, support for academic or personal challenges

Assistance for students with disabilities: general questions about the process for seeking accommodations and assistance with implementing accommodations at the Law School

Consultation and referrals on wellness resources

Wellness Programming at the Law School: questions, ideas, want to collaborate? Please be in touch.

Peer Advisor Program: questions about connecting with the Peer Advisors, or about their programs
Sr. Associate Director of Student Affairs & Diversity + Inclusion
See for:
Diversity and Inclusion programming
Student support for diversity and inclusion concerns 
Liaison to Faculty Diversity Committee
Student affinity group support
Pre-Orientation related questions 
Associate Director of Student Affairs
See for:
Academic Advising appointments for dual degree students: review of degree requirements, planning for registration, long-term course planning, support for academic or personal challenges
Hinton Moot Court related questions
Orientation related questions 
Associate Director for Student Affairs and Programs
See for:
LSSO event planning, scheduling, speaker approvals, and event logistics
LSSO year-long planning
LSSO board elections and transitions
New LSSO leader training
LSSO policy questions
Graduation related questions and issues
Student Affairs Administrator
See for:
Student reimbursements
LSSO budgeting
LSSO event support and logistics
LSSO speaker payments and reimbursements
General law school questions