Arts, Culture, and Dining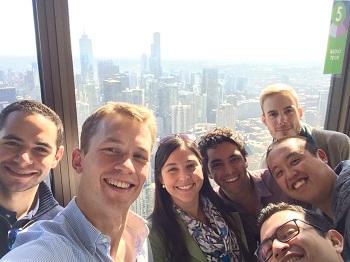 Culture on Campus
UChicago Arts provides a wealth of performances, exhibitions, and lectures on campus. And the campus itself is home to striking architecture, museums, and theaters: view the list.
Hyde Park Attractions
Hyde Park is home to the world-famous Museum of Science and Industry and the Frank Lloyd Wright Robie House, as well as many ethnic restaurants, family parks, bookstores, coffee shops, and more. View points of interest.
Your Student ID is Your Chicago Arts Pass
Your University of Chicago student ID gets you free or discounted admission to more than 60 theater, music, dance, visual art, and cultural institutions, including free admission to the Art Institute of Chicago and the Museum of Contemporary Art.
Additionally, many institutions offer free days; check their websites for details. The Chicago Public Library offers Kids Museum Passports.
Dining on Campus
Visit the UChicago Dining website for locations and hours of operations. From the Law School, your closest UChicago Dining options are:
The Law School Café, right in the Green Lounge
Cathey Dining Commons at 6025 S. Ellis Ave., immediately west of the Burton-Judson Courts residence hall, which is immediately west of the Law School
Midway Market, which has a deli, at 6031 S. Ellis Ave., right across the walkway from Cathey Dining Commons
In addition to UChicago's options, there is a wide assortment of restaurants in Hyde Park, and food trucks also line up most weekdays beginning at about 11:30 a.m. on Ellis Avenue, roughly between 57th and 59th streets.