Students with Families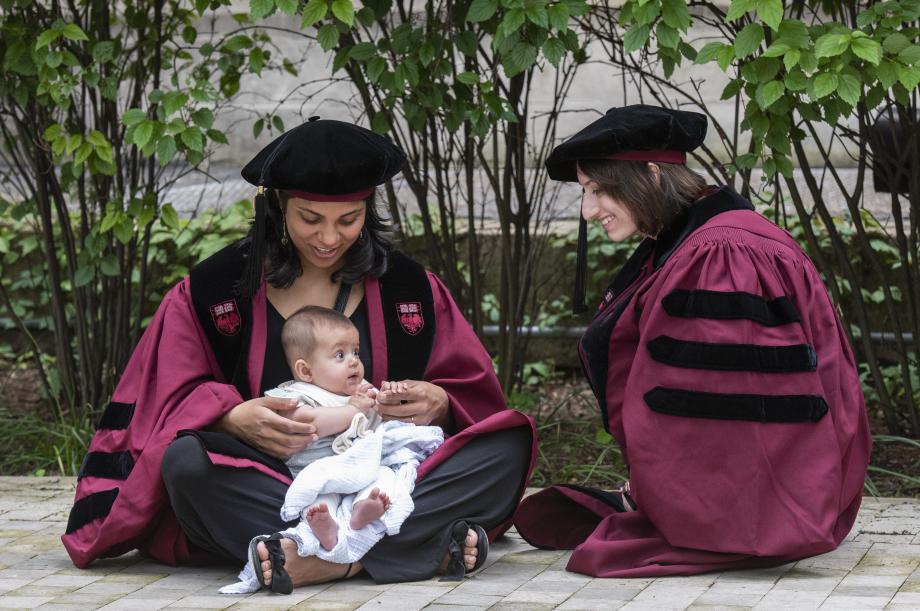 The University of Chicago does not discriminate, or tolerate discrimination, on the basis of any protected status - including pregnancy, childbirth, or a related medical condition. 
At the Law School, we work diligently to support current and future parents by coming up with an individualized plan of action. Our policies, space and infrastructure are designed to ensure that your needs are met and do not create barriers for pursuing your legal education. Below you will find a list of resources that highlight how we support pregnant or parenting students. If you need assistance with navigating any of the resources below, do not hesitate to visit the Dean of Students Office or contact us via email at deanofstudents@law.uchicago.edu. 
Academic Policies
The Dean of Students office works closely with expecting parents to provide academic accommodations on a case-by-case basis. All advising and support is highly individualized depending on the student's needs. Students are encouraged to contact Dean Todd early to discuss options. Examples of academic accommodations for new or expecting parents include: 
Attendance - Students may be eligible for excused absences for doctors appointments, delivery, recovery, and other health related issues.
Exam accommodations - Options include rescheduling or deferment of exams, breaks during exams, or a separate testing location.
Deadlines - Options include deferment on paper other other assignment deadlines.
Classroom breaks -  We work with students who need lactation or health related breaks during class.
Notes or recordings - Students may be eligible for note taking assistance and/or class recordings. 
In some cases, students may choose to take a leave of absence. The Dean of Students will work with students to create an academic plan for the successful completion of their degree in those instances. 
Law School Resources
UChicagoGRAD Family Resource: UChicagoGRAD and the Family Resource Center offers free drop-in childcare opportunities for graduate student parents beginning Saturday, October 6th, and continuing for the remainder of fall quarter. On Tuesdays and Thursdays they have morning child care slots available and on Saturdays we will have 6 morning child care slots available for three hours at a time while you work on academic writing in the same building. 
Lactation Rooms & Changing Tables: In the Law School, you have access to private lactation rooms and single user restrooms that both are equipped with changing tables. Nursing mothers should pick up a key from the Student Affairs Administrator in the Office of the Dean of Students.
Law School Student Organization: The Law School has a student-run organization called PaLS (Parents at the Law School). PaLS members support one another and also serve as advocates for student parents with the administration.