Pre-Orientation Program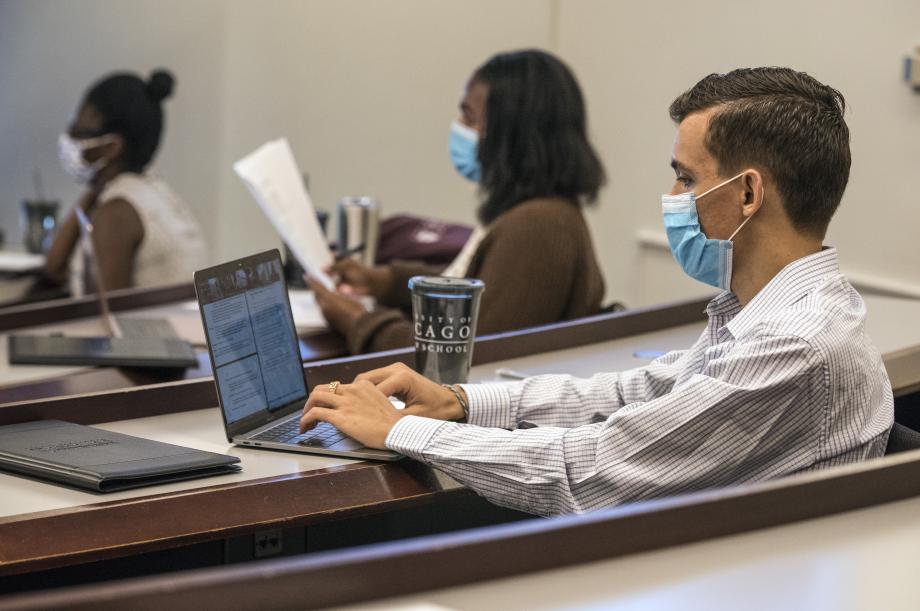 The University of Chicago Law School Pre-Orientation Program is a 5-day initiative designed to strengthen the academic, professional, and interpersonal skills of incoming 1L students. Program curricula and competencies will be delivered in modules, and are complemented by professional development and social activities. Participants will receive a stipend for their completion of the program. 
PROGRAM GOALS
To EXPOSE incoming 1L students to the rigors of Law School curriculum and the big skills needed to succeed in the field.
To CONNECT incoming 1L students to the Law School and campus-wide resources that will support their transition with respect to identity and experience.
To PROVIDE incoming 1L students with additional opportunities to learn about the Law School, careers in the legal profession, and professional development that will both enhance their student experience and strengthen their candidacy in the legal profession.
The 5-day program will provide an inclusive environment where incoming 1L students can create a network with diverse classmates and encourage collaboration. Our vision is that these students will serve as informal ambassadors to the Law School, sharing their knowledge and experience with their peers.  
PROGRAM BENEFITS
Incoming 1L participants receive the following program benefits:
Introduction to 1L Legal Education: Participants will receive modified lectures covering Law & Economics and Critical Race Theory from Law School faculty.
Big Skills Development: Participants will strengthen skills in case analysis, cold calling, outlining, research, writing/editing and using library services.
Lunch with Law School Faculty: Participants will have an opportunity to join Law School Faculty for lunch, and learn more about the Law School.
Cohort of Peers: Participants will be

encouraged to create a cohort with one another other, promoting the idea of inclusion and collaboration. 

Dean of Students Meeting: Participants will have an opportunity to schedule individual meetings with Dean of Students leadership.
Stipend: Participants will receive a $500 stipend for program completion.
Dean Miles gives a Torts lecture to the Pre-Orientation 2020 cohort
APPLICATION PROCESS & ELIGIBILITY
All students are encouraged to apply. Admitted 1L students who identify as one or more of the following will be given admission priority:
First in their family to attend college

Come from underrepresented racial and/or ethnic background 

May find the transition to law school financially, socially, and/or academically challenging
Applicants will be reviewed and recommended by Dean of Students staff, including the Associate Director of Student Affairs & Diversity and Inclusion and the Office of Admissions. All recommendations are made in the best interests of students, with the intent to provide a rich and rewarding stepping-stone into their Law School program journey. Admitted students will be notified by the Dean of Students office.
PROGRAM TIMELINE 
 
| | |
| --- | --- |
| Application Opens | May 9, 2022 |
| Application Priority Deadline | July 5, 2022 |
| Committee Review | Early July 2022 |
| Selected Applicants Notified | Late July 2022 |
| Program On-Boarding | August 2022 |
| First Day of Program | September 7, 2022 |
| Last Day of Program | September 13, 2022 |
CONTACT US
For questions regarding program eligibility, please email jlrodriguez@uchicago.edu. 
TO APPLY
To apply, please complete the Pre-Orientation Application Form.