First Generation Students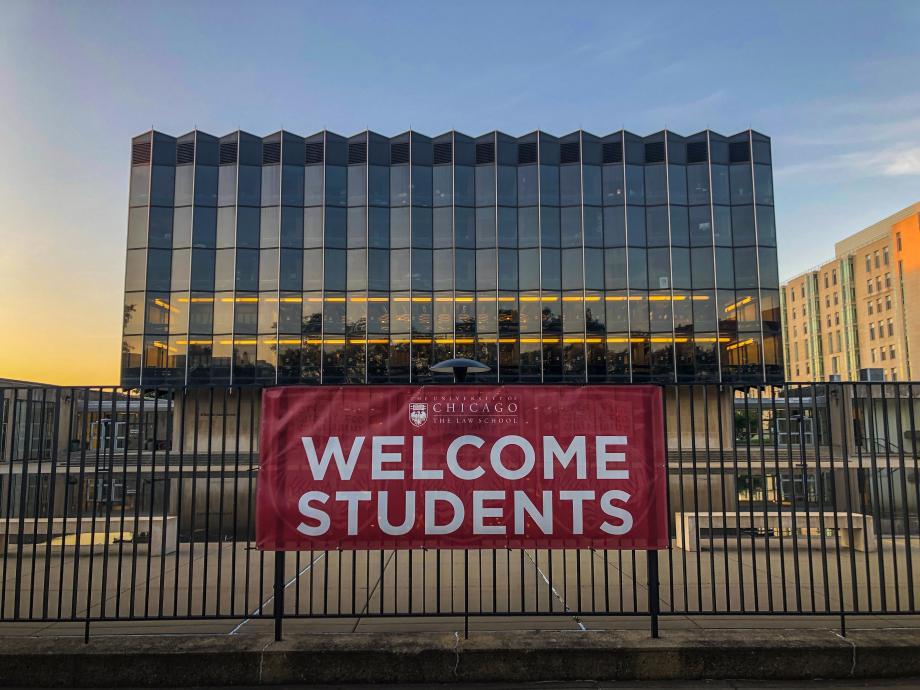 The Law School is committed to providing an inclusive community for all our students.  First generation students are an integral part of our community and this page serves to highlight resources for students who identify as first in their family to attend college and/or professional school, or from lower-income, working class, or non-white-collar backgrounds.  If you need assistance with navigating any of the resources below, do not hesitate to visit the Dean of Students Office or contact us via email at deanofstudents@law.uchicago.edu. 
Law School Resources
Pre-Orientation Program: The University of Chicago Law School Pre-Orientation Program is a 5-day initiative designed to strengthen the academic, professional, and interpersonal skills of incoming 1L students. Program curricula and competencies will be delivered in modules, and are complemented by professional development and social activities. Participants will receive a stipend for their completion of the program. Incoming first generation law students are encouraged to apply!
First Generation Professionals: First Generation Professionals (FGP) is a student-run organization that supports law students who are the first in their families to pursue a college or professional degree, as well as those from lower-income, working-class, or non-white-collar backgrounds. We seek to build a welcoming, inclusive community and to address the many challenges that first generation professionals confront, both in law school and during their careers. To forward our mission, we sponsor lunch talks with professors and legal professionals, mentorship programs, social events, and more. We welcome all who identify as "First Generation Professionals" to join our community.
University Resources
Student Support Services: SSS aims to facilitate the personal, professional and social success of first-generation, lower-income, undocumented, and immigrant students by leading the University of Chicago community in initiatives that enhance self-efficacy, resiliency, and a sense of belonging, with a primary on graduate and professional students.
FLI Network: As part of the University of Chicago's commitment to support students, the Center for College Student Success (CCSS) and Student Support Services (SSS) established the UChicago First-generation, Low-income, Immigrant (FLI) Network.