Affinity and Inclusion Grant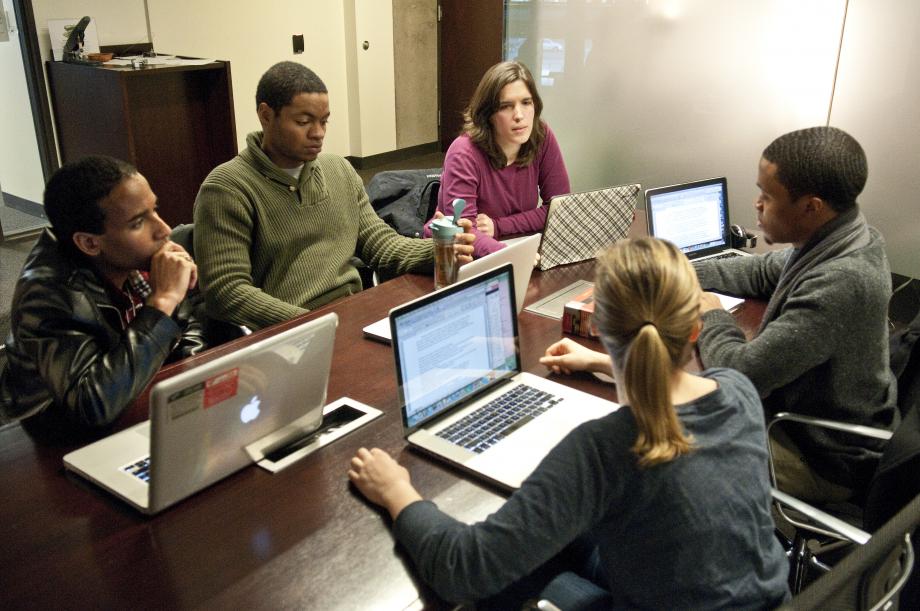 The Affinity and Inclusion Grant encourages efforts that support diversity, inclusion and collaboration at the Law School. To achieve this, the Dean of Students Office will fund student-led proposals up to $5,000 for initiatives that enhance collaboration, build community and embrace diversity and inclusion of all students with respect to race/ethnicity, gender, religious affiliation, sexual orientation, viewpoint, and more.
Program Objectives
Develop, Implement, and Evaluate Evidence-Based Diversity and Inclusion Initiatives
Build and Manage Project Budgets
Develop Sustainability Plan
Disseminate Findings within Law School Community
Funding Categories
Student Intersectionalities
Inclusive Teaching
Anti-Racism
Gender-Based Initiatives
Viewpoint Collaboration
Community Engagement
Award Size
Small Awards: < $750
Medium Awards: $750 - $3,500
Large Awards: $3,500 - $5,000
Application Requirements
All current students and student organizations are encouraged to apply by completing the application form. To be considered for funding, each applicant must submit a grant proposal containing the following components:
Project Description

Project Title
Project Synopsis
Project Abbreviated Timeline
Evaluation Plan
Law School Community Impact

Project Budget
Proposals will be reviewed and awarded by the Diversity Committee, including the Associate Director of Student Affairs & Diversity and Inclusion and Dean of Students Office.
Funding Guidelines
Students may only submit one proposal per funding cycle (as an individual or member of a student organization).
Length and implementation period of project must not exceed one academic year.
Funding awards generally range from $350 - $750.
Funding recipients are required to submit an evaluation after the completion of their event.
Funding Timeline
Funding applications for the 2023-2024 academic year will be accepted on a rolling basis, until funds are fully disbursed or Monday, April 1, 2024; whichever comes first.
Contact Us
For questions regarding this initiative, please email jlrodriguez@uchicago.edu.