Clearing a Path for Entrepreneurs
How the Law School's IJ Clinic Helped Pass Illinois Legislation to Remove Entry Barriers for Barbers, Hair Braiders, and Other Business Owners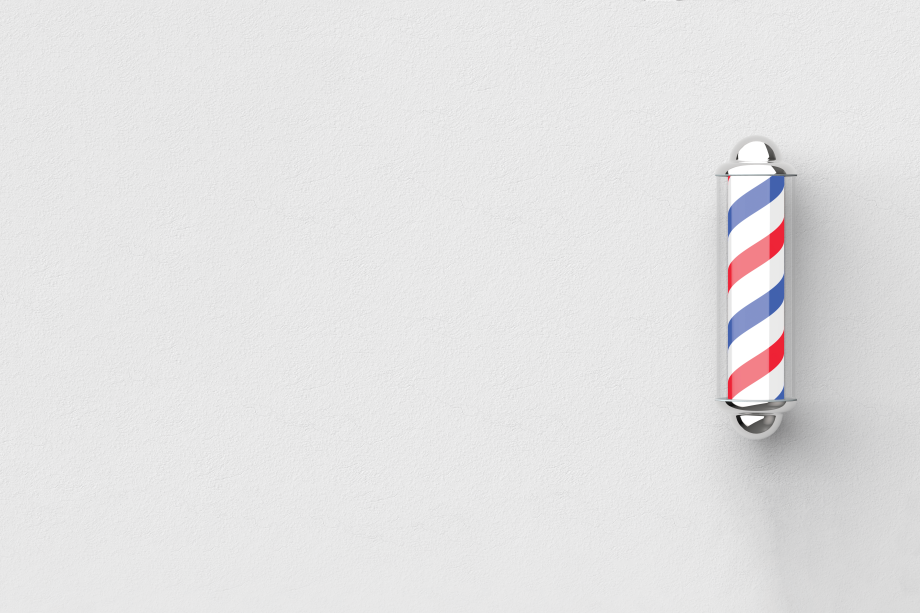 At just 19, Juan Rivera began serving a life sentence for a murder he didn't commit. As appeals wound their way through the system, Rivera decided to learn a new skill. "Even though the possibilities of me coming home were slim to none, still I wanted to be proactive while incarcerated," Rivera said.
So, he picked up a comb and a pair of scissors and started learning to cut hair, completing the 1,500 hours of training needed to be a barber.
Then, on January 6, 2012, what once seemed impossible happened: Rivera was exonerated and released from prison. He was eager to earn money and support himself. He even dreamed of buying a house. Barbering would be his ticket to a new life, he thought.
"I learned, while in prison, that nobody really cares about an individual's background when they're cutting their hair," Rivera said. "All they care about is, first and foremost, professionalism: How do they present themselves? Do they speak proper? Are they smelling like cigarettes? Are their hands dirty? . . . Second, was that they get a good haircut."
But Rivera found that his hours of training were useless in the outside world. According to Illinois law he had to start over from scratch, earning a license from a barber school outside of prison.
That wasn't a surprise to the faculty leading the Institute for Justice Clinic on Entrepreneurship at the University of Chicago Law School. Inspired by a number of cases like Rivera's, last year, for the first time in its history, the IJ Clinic faculty and students authored state legislation, spearheading the passage of Illinois House Bills 5575 and 5576, which were both signed into law in June 2022 by Illinois Governor J. B. Pritzker. The new laws aim to remove state licensing barriers to workforce entry for nail salon technicians, barbers, hair braiders, and workers in certain other state-regulated fields.
Elizabeth Kregor, the director of the IJ Clinic, who has been teaching at the Law School since 2003, said she hopes these laws will clear the way for entrepreneurs from traditionally marginalized communities to build thriving businesses. And she hopes the experience taught Law School students what legislative work can make possible.
"I think this is a great example of the kind of interwoven expertise and exposure that we have in the IJ Clinic, combining the resources and perspectives of our colleagues at the Institute for Justice with the perspectives and experiences that we have right here at the Law School," Kregor said.
Legislative advocacy was not originally part of the IJ Clinic's mission. It launched in 1998 after Law School students attended a workshop run by the Institute for Justice, a national public interest legal nonprofit. The students saw that people in and around Hyde Park could benefit from the work the Institute for Justice does to remove barriers to entry in the marketplace. For nearly a quarter century, the IJ Clinic has provided free legal services to lower-income entrepreneurs.
"The Clinic has worked with students and local Chicago entrepreneurs to figure out how we could help clear the path for them," Kregor said. "We're focused on the ability for entrepreneurs to start and grow small businesses."
Much of the Clinic's work is transactional. The students help small business owners determine how to structure their business, help them negotiate relationships between cofounders and investors, and draft contracts for them to use with their customers.
"Students are able to really get inside these businesses and figure out how they're put together and really kind of grease the cogs and wheels that make them work," Kregor said.
For students, the hands-on experience helps them see legal processes from start to finish in a small setting under the guidance of clinical faculty, rather than first encountering them at the Big Law firms many of them start at after graduation.
"It's incredibly exciting and rewarding, and it just reminds me of why I went to law school in the first place, and I'm very grateful for the opportunity," said Morgan Smith, '24, who is working at the Clinic now.
The Clinic sees clients like Jimmie and Tiffany Williams, owners of Urban Roots, Inc., a Chicago landscaping company. They connected with the IJ Clinic in 2009 after attending a small business entrepreneurship class. Law School students helped the couple negotiate their first lease.
Then the business hit a licensing snag. The couple wanted to branch out from snow removal and yard maintenance into higher-end landscape design work. The term "landscape architecture," however, was only supposed to be used by those with degrees in the field. The Williamses are self-taught.
"I haven't been to school for landscape architecture," Jimmie Williams said. "I learned how to do landscaping by reading books and watching YouTube videos . . . Licensing the term landscape architecture created a barrier for us because, although we do have some experience, we don't have traditional education in that area. We have the experience from a hands-on basis."
This kind of barrier is something the IJ Clinic students and staff had seen many times over the years. Sometimes the rules are well meaning, such as regulations of food businesses that protect health and safety. Others, Kregor and the students said, are sometimes the result of lobbying by those with a vested interest in either limiting access to the profession or forcing people to pay for training. For example, when the IJ Clinic has worked to loosen rules requiring hair braiders to get full cosmetology licenses, the schools that offer this training have argued vigorously to maintain the status quo.
That is when the IJ Clinic first considered branching into legislative advocacy. Their work focused on the two laws signed last summer. The first, The Comprehensive Licensing Information to Minimize Barriers (CLIMB) Task Force Act (Illinois House Bill 5575), sets up a task force to stop, look, and listen at how current occupational licensing regulations affect low- to moderate-income Illinoisans.
"A filter is a great way to think about it," Kregor said. They designed the bill to establish a "kind of systematic routine analysis conducted to try to figure out, 'Do we really need this? Is there actually a problem for folks in Illinois?'"
State Representative Deanne Mazzochi (R-Elmhurst), one of the bill's sponsors, said in a press release that the legislation would make certain state-regulated career fields more accessible.
"Over the past several years, the General Assembly has increased the requirements and trainings, and along with it the cost, needed to obtain a professional license in many fields," Mazzochi said. "Some of that legislation is now having an unintended consequence: overcredentialing, which makes it more difficult for people, especially if they are trying to reenter the workforce or are low income, to access a better job market."
The second piece of legislation, Illinois House Bill 5576, amends the Regulatory Sunset Act, improving the existing process to review licensing requirements.
That law "provides that the State shall not regulate a profession, occupation, industry, business, or trade in a manner that will unreasonably and adversely affect either the competitive market or equitable access to quality jobs and economic opportunities (rather than the competitive market)."
This kind of legislative work mirrors what the Institute for Justice does at a national level. As with Rivera, IJ Clinic clients have found that getting a license was prohibitively expensive or time consuming in Illinois, an experience that is echoed by data gathered by the national organization. Cosmetologists, for example, pay an average cost of $17,658 to attend beauty school in Illinois, according to an IJ national study, and have a median salary of just $27,040. And in many cases, those who are licensed in another state have to redo their education if they move into Illinois.
"We were certainly tuned into these issues given all the deep kind of bank of knowledge and exposure we'd had from our colleagues, but we were encountering it at a personal level right here in Illinois," Kregor said. "We're serving as a watchdog for clients and low-income entrepreneurs in Chicago. We look for the obstacles that our clients are facing and think about not only how we can help them overcome those obstacles, but whether we can reduce or eliminate those obstacles for others."
These rules have an impact on a huge swath of professions, said Barrett Mills, '21, who was heavily involved in the IJ Clinic legislation effort.
"Roughly a quarter of the US working population requires a license for the job. I'm one of those people. I'm an attorney," Mills said. "And obviously, there has to be some kind of regulation to ensure that people are protected and to ensure public health and welfare. But when so many people's livelihoods are at stake—we're talking about a quarter of the working population—it's vital that we implement the least restrictive ways of regulating these occupations while still protecting public health and welfare. Unfortunately, what you see across so many states is that these regulations go way too far. They really miss the forest for the trees. And you can just look at that by examining certain regulations and wondering, 'Why the heck is this?'"
Mills started work on the occupational licensing project in the fall of 2019. The IJ Clinic partnered with the Small Business Advocacy Council with the intention of proposing specific reforms, including changes to license portability and doing a sunrise and sunset review of existing and proposed licensing legislation.
One of the first things the IJ Clinic students and staff did was prepare a comprehensive review of the current situation. A 25-page white paper prepared for the Illinois Department of Financial and Professional Regulation (IDFPR) assessed what existed already in terms of licensing and made recommendations for how new legislation might improve things.
"Illinois regulates hundreds of occupations—ranging from medical doctor and lawyer to makeup artist and athletic trainer—by imposing licensing requirements on them," the paper said. "Reviewing the slew of occupations that require a license and the multitude of requirements for the licenses leads one to question whether the public health, safety, and welfare is truly served. For example, Illinois mandates four years of experience, $900 in fees, and two examinations to become a sign-language interpreter, yet several states opt not to license sign-language interpreters. Illinois requires licenses for locksmithing and farm labor contracting. Most states do not. It takes 10 times as much training to become a barber or cosmetologist in Illinois than it does to earn an EMT license."
The IJ Clinic efforts didn't end once they authored the white paper. In 2019 and early 2020, Barrett and others met with state representatives to make the case and ask for their help in getting legislation drafted and passed.
"Because [the IDFPR is] in charge of the sunset process and reviewing all the different occupational licenses, any legislation that would be enacted in the state needed their approval," Mills said. "That was the idea of sending them the memorandum first while also simultaneously speaking to these different legislators and seeing what would stick."
The IJ Clinic submitted the white paper at the start of March 2020. Then the pandemic happened. Work on the legislation was stalled for nearly two years.
Finally, in January of 2022, the IJ Clinic worked with legislators to draft the two bills. Both passed the state legislative houses in April 2022 with bipartisan support before being signed into law by Pritzker that June.
"We were able to get a good amount of it [through]," said Mills, who had graduated and watched the project cross the finish line from New York, where he is now an associate at Milbank LLP. "It wasn't everything that we were hoping for, but it was a very important piece because sunset review is arguably one of the most important things to address for occupational licenses."
Legislators explicitly referred to the IJ Clinic advocacy in discussions before passing the bill, those involved said.
"I'm thrilled that the Clinic has gotten involved with that effort," Mills said. "I'm even happier for the people whose lives have been bettered by these reduced barriers to entry . . . I enjoy helping people pursue their passions. Reducing barriers to entry that just don't make any sense, that are imposed for frivolous reasons, or that purport to be protecting the public welfare but are really just protecting trade groups—that makes my hair stand on end."
This work is especially important, Mills and Kregor said, because it directly affects people who struggle the most—those who were formerly incarcerated, are low income, and have limited access to education.
One entity that argued in favor of the measures was the payroll company Gusto, which shared research showing that nearly half of all businesses started by women in the past year are minority-owned and created out of economic need.
"Women and minority-owned businesses play a vital role in helping the economy to recover, and Gusto supports prioritizing state policies to help them," the letter to lawmakers said.
"It's important that if you're passionate about upward mobility—which I definitely am, and so are many others—to really consider the disproportionate impact of occupational licensing on the poor and to especially keep those people in mind," Mills said.
The IJ Clinic plans to continue legislative work. Smith is researching reciprocity and occupational licensing, comparing what Illinois requires to enter various professions, what is required in other states, and how transfers into Illinois from other states now work.
"I think that this research could inform future policy making at the state level," she said.
The changes brought by CLIMB came too late for Rivera, who had already repeated his barber training by the time the law passed. But he can see how it will help others like him. He now owns Legacy Barber College, which more affordably aims to train those released from prison and at-risk youth to cut hair. He has made it his life's work to make the same opportunities he now enjoys open to others returning from prison. And he is now a homeowner. Some of Rivera's students even gave haircuts to Law School students who worked with Rivera and the college through the IJ Clinic.
For Mills, that kind of empowerment is exactly the goal of the IJ Clinic's work.
"I really enjoy being able to help people overcome these barriers to entry and to make a livelihood, because small businesses are, honestly, the backbone of this country," Mills said. "I think the pandemic proved that. They're the real heroes. So I just like being a champion for them and helping them fulfill their dreams. And that's what the IJ Clinic is all about."