Law School Class of 2023 Celebrates Graduation at Diploma and Hooding Ceremony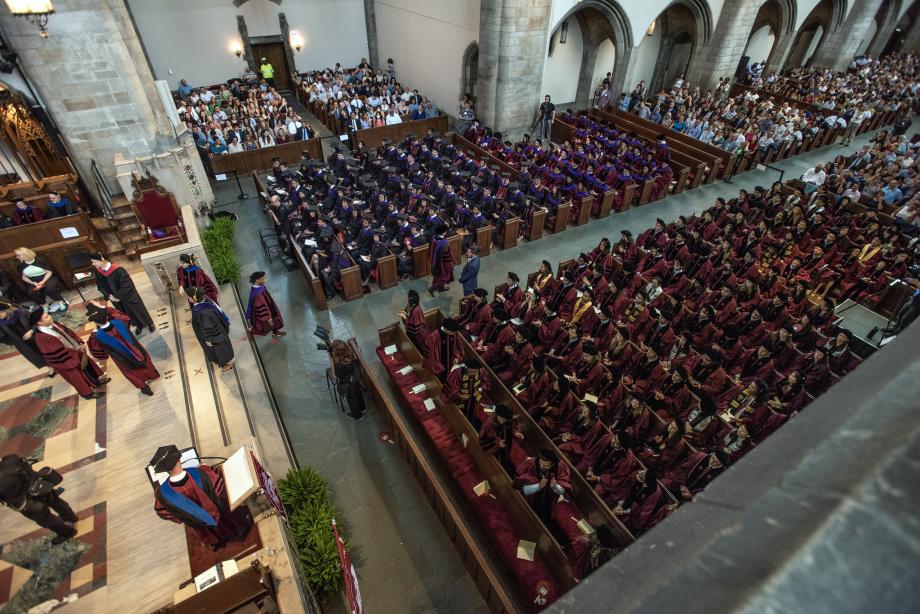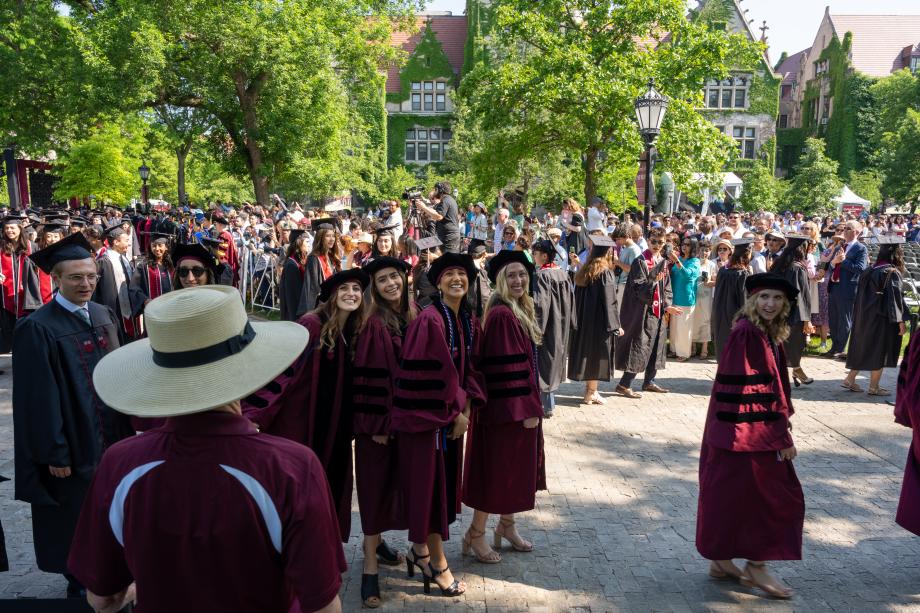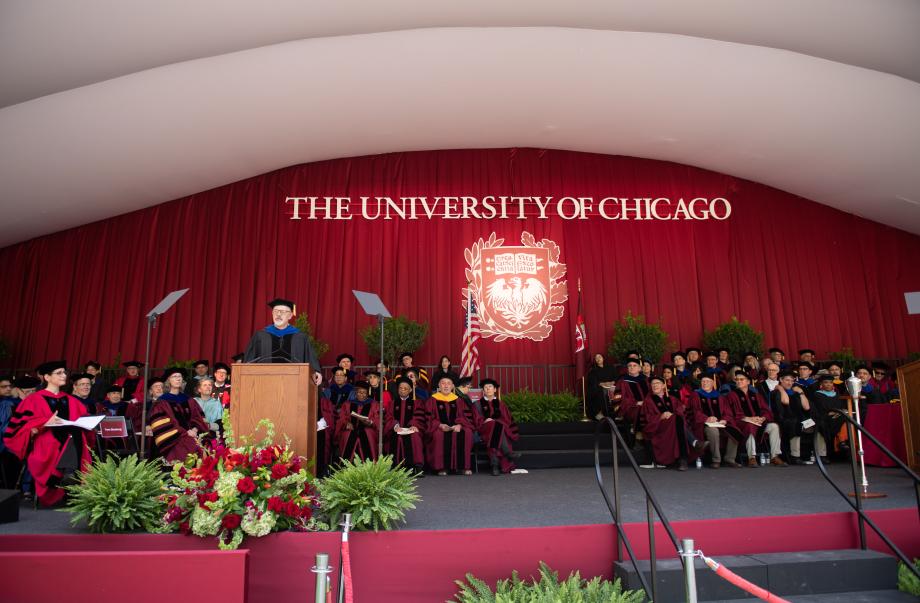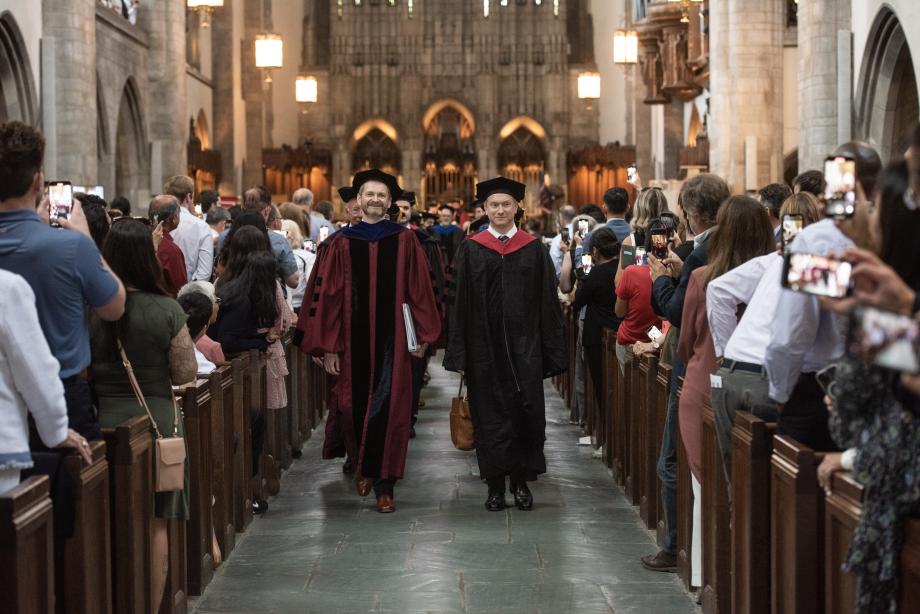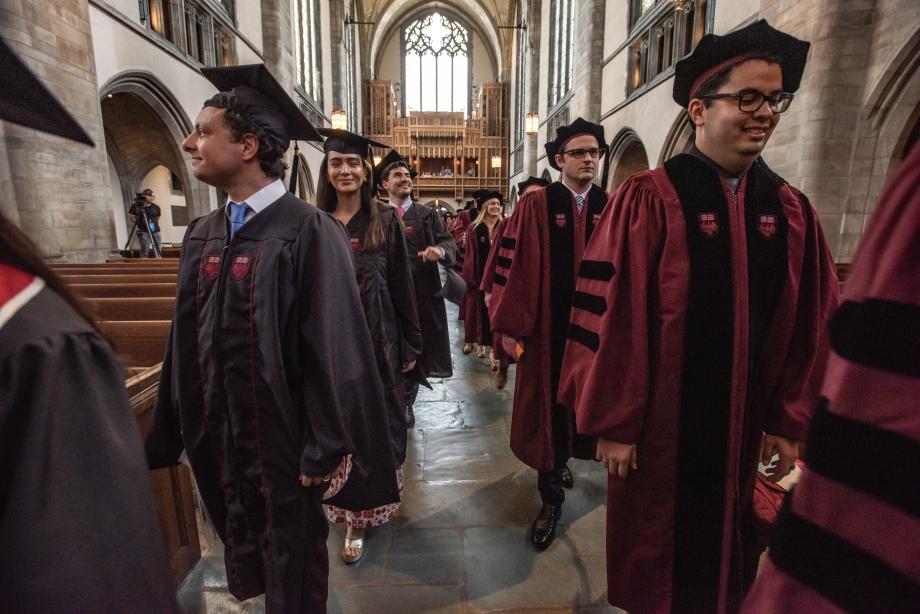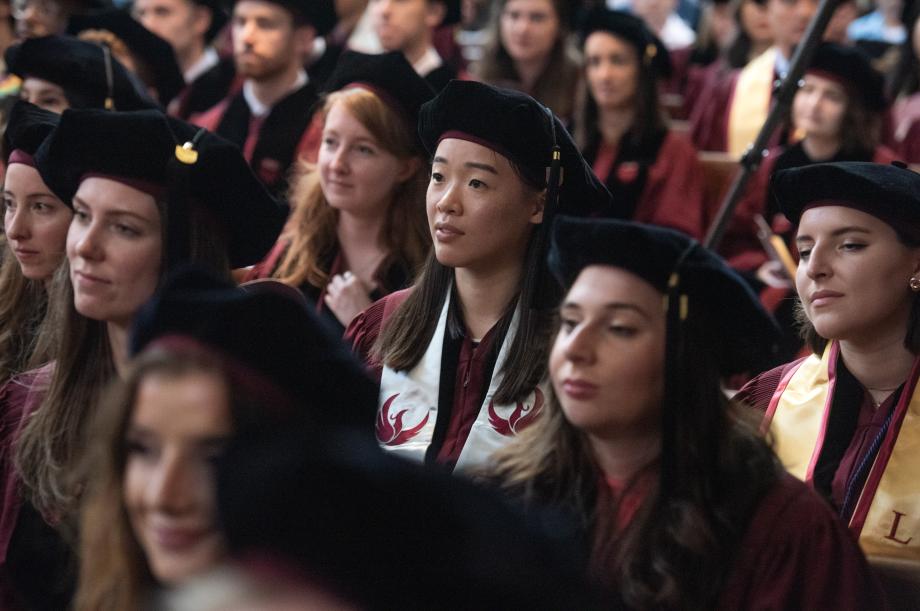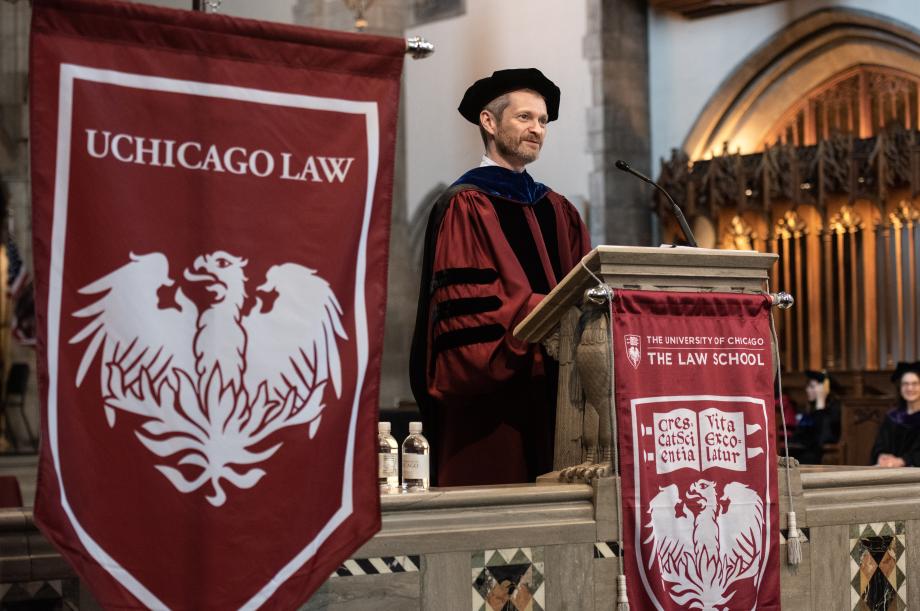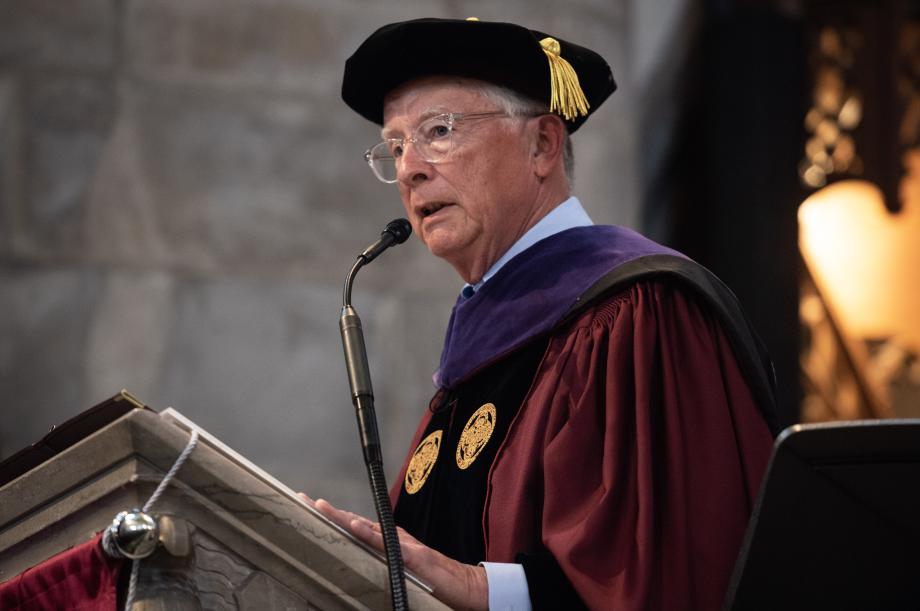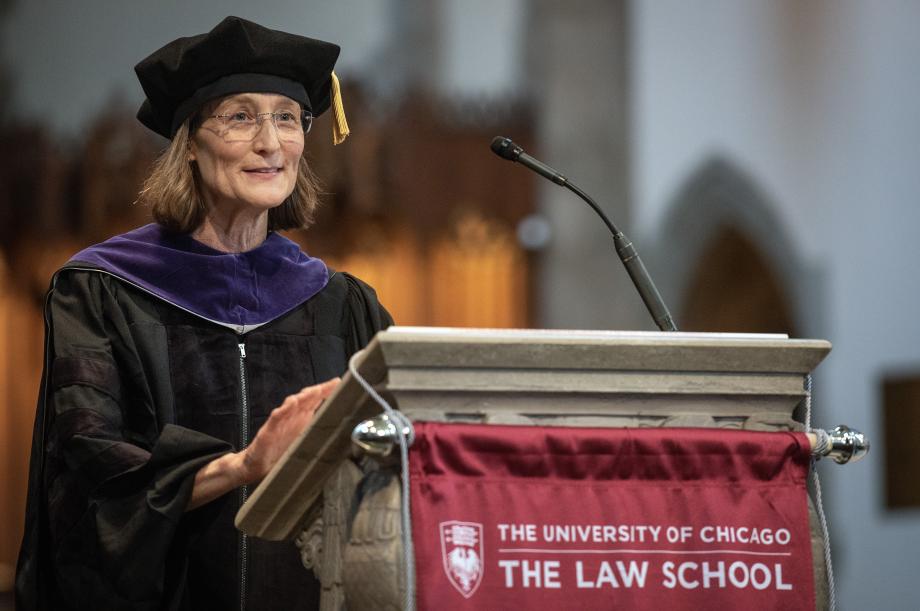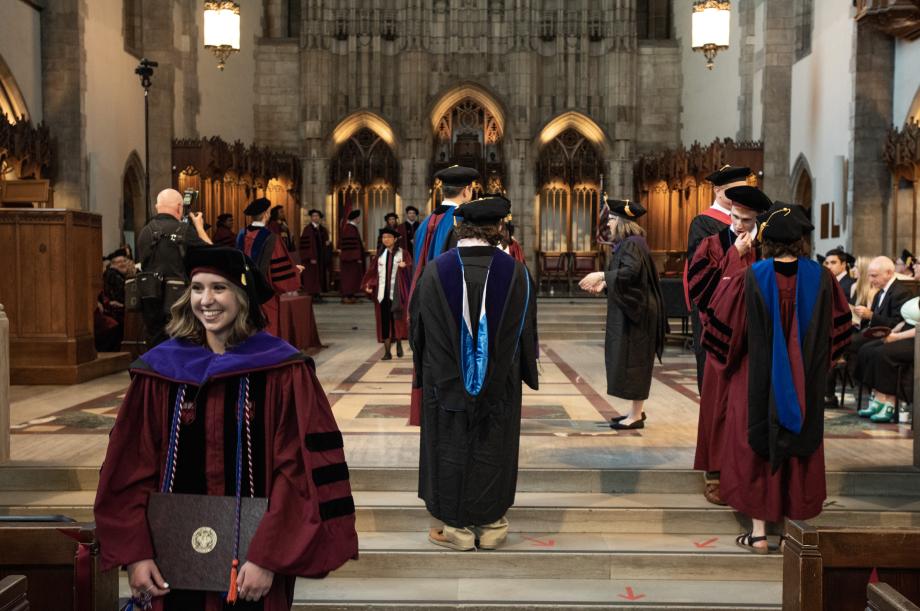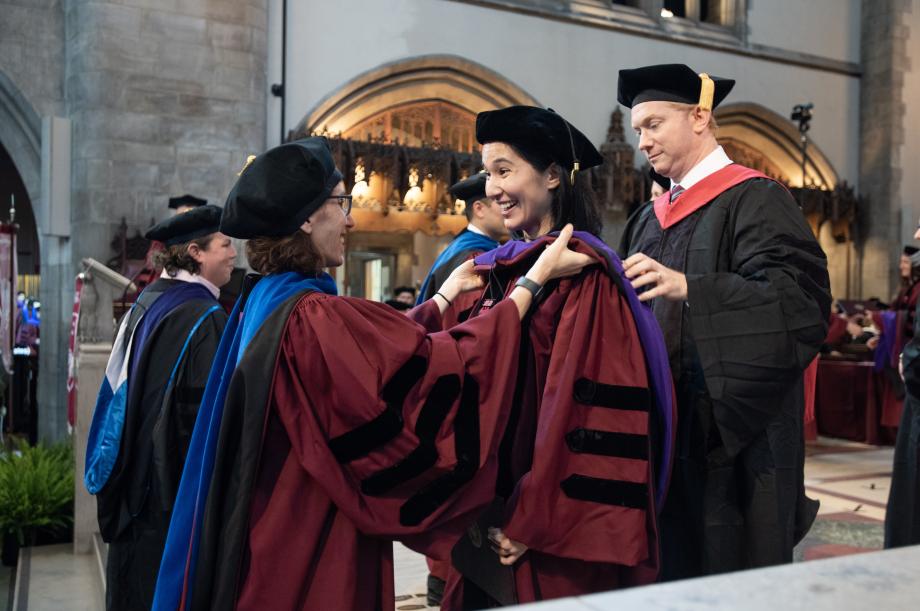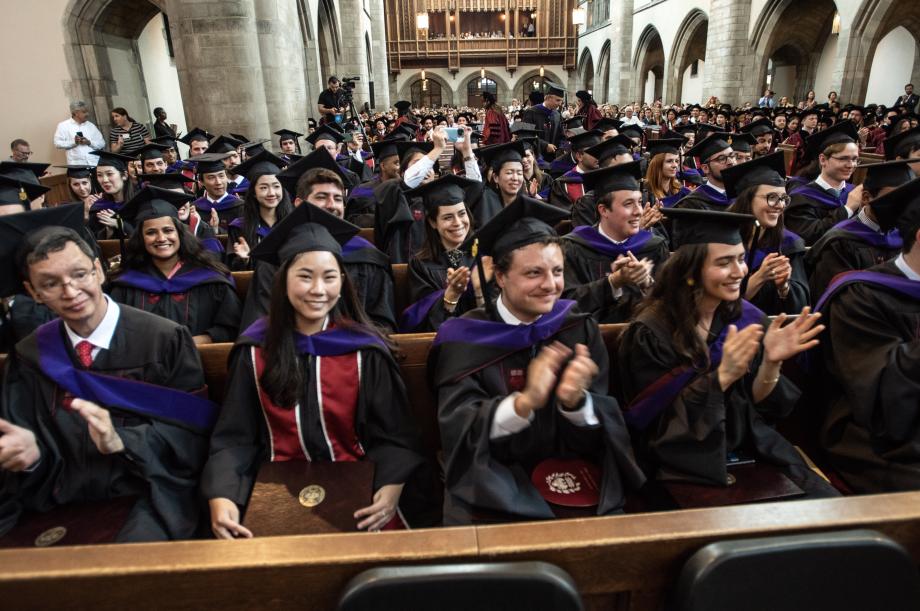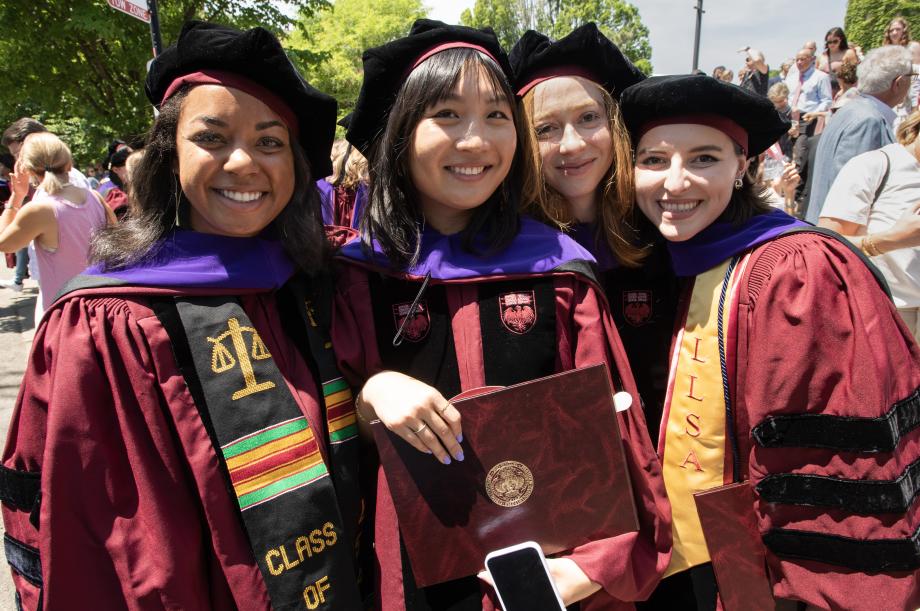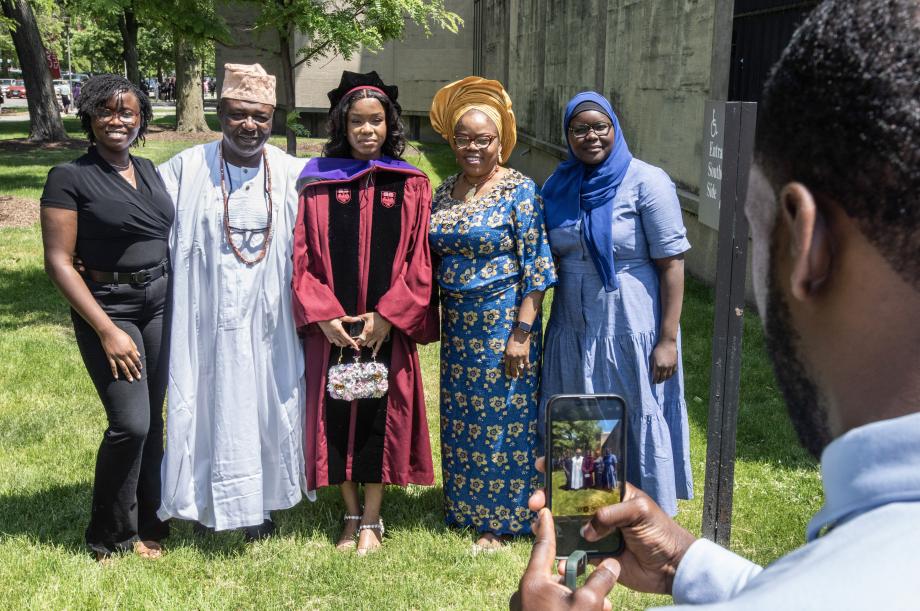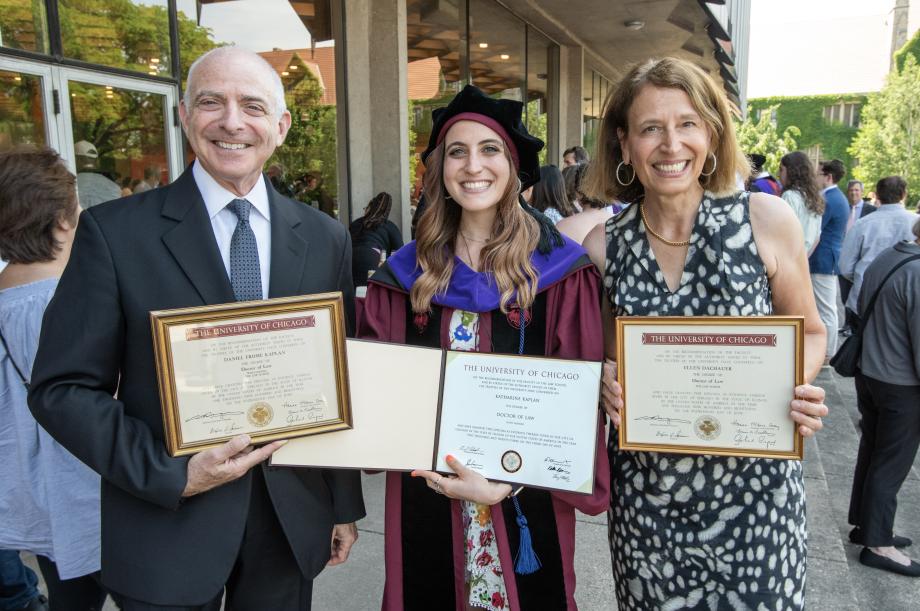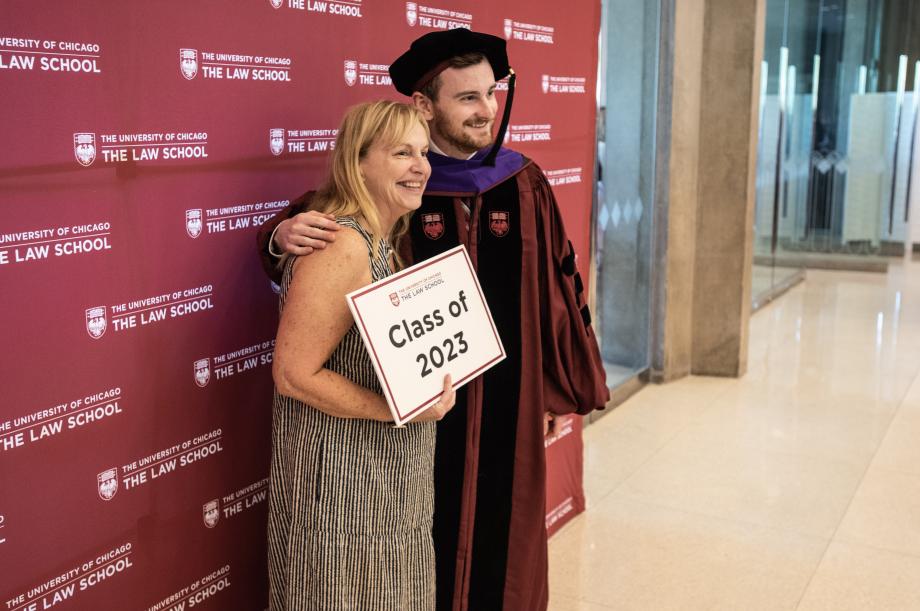 The Law School held its 25th annual Diploma and Hooding Ceremony at Rockefeller Memorial Chapel on Saturday, June 3. The event, which followed the University's convocation ceremony, featured remarks by Dean Thomas J. Miles, the Clifton R. Musser Professor of Law and Economics; Thomas A. Cole, '75, Senior Counsel and Chair Emeritus of the Executive Committee of Sidley Austin LLP and member of the University of Chicago Board of Trustees; and Lee Fennell, the Max Pam Professor of Law.
A total of 213 JD students, 75 LLM students, 2 MLS students, and one JSD student were awarded degrees.
In his welcome remarks, Miles congratulated the graduates, observing that on the path to their degrees the students braved a global pandemic and, in the case of LLM students, numerous geopolitical challenges and uncertainty.
"I am confident that the Class of 2023, given the personal commitment that you made at a very challenging moment to attend here and to learn here, will mean that your class will be a beacon for our alumni community," Miles said.
The 2023 Distinguished Alumnus Award was bestowed on Cole. "Tom Cole effectively created the field of corporate governance," Miles said. "He helped establish it as a field of practice, distinct from the practice of corporate law. He had been a leading practitioner in that field, regularly representing clients in their most crucial and consequential moments."
In his remarks, Cole exhorted graduates to reflect on the fact that they were joining a profession. "We are different, and we should remember and celebrate and preserve that difference, and recognize the responsibilities that brings to us," he said.
Cole went on to advise the graduates to be resilient, maintain a humble and agreeable demeanor, and carefully cultivate a reputation for integrity, selfless ambition, brevity, and positivity.
Introducing Professor Fennell, Miles observed, "Her scholarship combines an unmatched knowledge of the finest nuances of legal doctrine, with innovative interdisciplinary ideas."
While congratulating the graduates on their accomplishment, Fennell observed, "Getting here was never the point. You only made it here so that you could go further, and help others go further still."
Four members of the faculty presented graduates with their hoods: William Baude, Professor of Law and Faculty Director, Constitutional Law Institute; William H.J. Hubbard, Professor of Law; Genevieve Lakier, Professor of Law and Herbert and Marjorie Fried Teaching Scholar; and Jonathan S. Masur; the John P. Wilson Professor of Law and Director of the Wachtell, Lipton, Rosen & Katz Program in Behavioral Law, Finance and Economics.
Professor Tom Ginsburg was the University's 2023 Convocation speaker, delivering his remarks at the University-wide ceremony directly preceding the Law School hooding event. Ginsburg, the Leo Spitz Distinguished Service Professor of International Law, is Faculty Director of the Malyi Center for the Study of Institutional and Legal Integrity. He has also been tapped by the University to lead its new Forum for Free Inquiry and Expression.
"This is one reason I love the University of Chicago, and its culture of argument and friendly challenge," said Ginsburg in his address. "At its best, we strive to be tough on ideas and kind to people; whereas much of other discourse these days is the opposite: tough on people, weak on ideas."
For more about Ginsburg's remarks and the University convocation, see related story, "Convocation celebrates 'minds that shape the world' and the power of ideas."