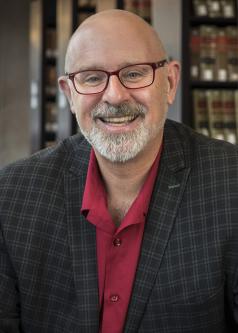 Academic Faculty
Full Time Teaching Faculty
Tom Ginsburg
Leo Spitz Distinguished Service Professor of International Law, Ludwig and Hilde Wolf Research Scholar, Professor of Political Science, Faculty Director, Malyi Center for the Study of Institutional and Legal Integrity, Faculty Director, Forum for Free Inquiry and Expression
Biography
Tom Ginsburg focuses on comparative and international law from an interdisciplinary perspective. He holds BA, JD, and PhD degrees from the University of California at Berkeley. His latest book is Democracies and International Law (2021), winner of two best book prizes, and his prior books include How to Save a Constitutional Democracy (2018), written with Aziz Z. Huq, which won the best book award from the International Society of Constitutional Law; Judicial Review in New Democracies (2003), which won the C. Herman Pritchett Award from the American Political Science Association; The Endurance of National Constitutions (with Zachary Elkins and James Melton, 2009), which also won a best book prize from APSA; and Judicial Reputation (with Nuno Garoupa, 2015). He currently co-directs the Comparative Constitutions Project, an effort funded by the National Science Foundation to gather and analyze the constitutions of all independent nation-states since 1789. Before entering law teaching, he served as a legal adviser at the Iran-US Claims Tribunal and The Hague (Netherlands), and continues to work with numerous international development agencies and foreign governments on legal and constitutional reform. He is a member of the American Academy of Arts and Sciences and co-host of the Entitled podcast on human rights.
Education
University of California at Berkeley
PhD, Jurisprudence and Social Policy, 1999
JD, 1997
BA, Asian Studies, 1989
Experience
The University of Chicago Law School
Faculty Director, Malyi Center for the Study of Institutional and Legal Integrity, 2023-present
Leo Spitz Professor of International Law, 2011-present
Deputy Dean, 2014-2016
Professor of Law, 2008-2011
Visiting Professor, 2007-2008
International IDEA
Senior Advisor, Constitution-Building Program, 2013-present
American Bar Foundation
Research Professor, 2011-present
Comparative Constitutions Project
Director, 2007-present
Harvard Law School
Visiting Professor and John Harvey Gregory Lecturer on World Organization, 2020
Tunisian Presidential Committee for International Constitutional Court
2012-2014
University of Illinois College of Law
Professor, 2005-2008
Associate Professor, 2003-2005
Assistant Professor, 2000-2003
The Hague
Legal Advisor, Iran-US Claims Tribunal, The Hague, Netherlands, 1998-2000
Kyushu University Faculty of Law
Lecturer, Fukuoka, Japan, 1997-1998
US Department of State
Legal Assistant, Washington, DC, 1997
Freshfields
Summer Associate, Bangkok, Thailand, 1997
Mekong Region Law Center
Secretary, Bangkok, Thailand, 1993-1994
Supreme Court of Mongolia
Ulaanbaatar, 1993
The Asia Foundation, San Francisco, CA, and Asia
Consultant, 1993-2004
Program Officer for Northeast Asia, 1990-1992
John Gardner Fellow, Center for Asian Pacific Affairs, 1989-1990
Visiting Professorships
Thammasat University, Thailand, 2019, 2022; Tel Aviv University, 2014; Seoul National University, July 2008; University of Pennsylvania Law School 2007;  Interdisciplinary Centre Herzliya (Israel), 2005, 2010; University of Tokyo Law School, 2004, 2008, 2013, 2015, 2018; Kyushu University, 2002, 2004, 2006; University of Trento, Italy, May 2002 and 2003, and Spring 2014.
Awards and Honors
Robert E. Dalton Award, Best Book in Foreign Relations Law, American Society of International Law 2023 (for Democracies and International Law)
Best Book Award, American Branch of the International Law Association, 2022 (for Democracies and International Law)
Lasting Contribution Award, Law and Courts Section of American Political Science Association, 2022 (for Judicial Review in New Democracies)
Best Book Award, International Constitutional Law Society, 2019 (for How to Save a Constitutional Democracy)
Constitute Project: American Library Association Best Free Reference Websites for 2015

;

Tribeca Disruptive Innovation Award for a top "disruptive innovations", 2014; Nominet Trust 100 Social Technology Project, 2013

Fulbright Award, University of Trento, Italy, 2014
Best Dataset Award, American Political Science Association Section on Comparative Democratization, 2013
Fellow, American Academy of Arts and Sciences, 2013-present
Honorable Mention, William A. Riker Book Award, American Political Science Association, 2011 (for The Endurance of National Constitutions)
Best Book Award, American Political Science Association Section on Comparative Democratization, 2010 (for The Endurance of National Constitutions)
Abe Fellowship, Social Science Research Program, 2008-2010
Award No. SES-0648288 (Comparative Constitutions Project), National Science Foundation, 2007-2008
University of Illinois Sheth Award for International Faculty Achievement, 2008
University of Illinois University Scholar, 2005-2006
University of Illinois Campus Award for Excellence in Graduate and Professional Teaching, 2005
C. Herman Pritchett Award, American Political Science Association, for Best Book on Law and Courts, 2004 (for Judicial Review in New Democracies)
Wayne LaFave Award for Excellence in Faculty Scholarship, University of Illinois College of Law, 2004 (for Judicial Review in New Democracies)
Hessel Yntema Prize for Best Article by a Scholar under 40, American Society of Comparative Law, 2002
National Science Foundation Graduate Research Award, 1994-1997
Order of the Coif
Editorial and Governance Boards
Democratic Erosion Project
Cambridge University Press, Co-editor, Comparative Constitutional Law and Policy
Edward Elgar Publishers, General Editor for series on Comparative Law
American Journal of International Law 2012-21
American Journal of Comparative Law, Executive Editorial Board
Asian Journal of Law and Society
Constitutional Political Economy
European-Asian Journal of Law and Governance
International Journal of Constitutional Law, Scientific Advisory Board
Journal of Korean Law
Law and Society Review, 2011-2014
Law and History Review 2012-2017
Man and the Economy
Mongolian Journal of Law
National Taiwan University Law Review
Revista Politca y Gobierno (Mexico)
Review of Constitutionalism and Constitutional Change
Thai Legal Studies
Zeitschrift für öffentliches Recht (Austrian Journal of Public Law, ZöR)
International Association for Constitutional Law, Executive Committee 2014-
Indiana University, External Advisory Board for the Ostrom Workshop, 2015-19
KoGuan Law School, Shanghai Jiaotong University, Advisory Board
Law and Society Association, Trustee, 2011-14
Center for Advanced Study in the Behavioral Sciences, Stanford University, Academic Advisory
Committee, 2013-2016
World Justice Project, Chair, Scholars' Group, 2014-present