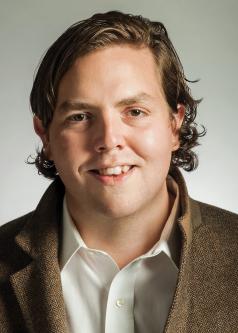 Academic Faculty
Full Time Teaching Faculty
William Baude
Harry Kalven, Jr. Professor of Law, Faculty Director, Constitutional Law Institute
Biography
William Baude is a Professor of Law and the Faculty Director of the Constitutional Law Institute at the University of Chicago Law School, where he teaches federal courts, constitutional law, and conflict of laws. His current research interests include different aspects of the Fourteenth Amendment (particularly both Section One and Section Three) and the nature of judicial discretion.
Among his other activities Baude is: the co-editor of two textbooks, The Constitution of the United States and Hart & Wechsler's Federal Courts in the Federal System; an Affiliated Scholar at the Center for the Study of Constitutional Originalism; a founding member of the Academic Freedom Alliance; a member of the American Law Institute; an occasional blogger at The Volokh Conspiracy; and a podcaster on Divided Argument. He also recently served on the Presidential Commission on the Supreme Court of the United States.
Professor Baude received his BS in Mathematics from the University of Chicago and his JD from Yale Law School. He then clerked for then-Judge Michael McConnell on the United States Court of Appeals, and Chief Justice John Roberts on the United States Supreme Court. Before joining the Chicago faculty, he was a fellow at the Stanford Constitutional Law Center, and a lawyer in Washington, DC.
Education
Yale Law School
JD, 2007
Articles and Essays Editor, Yale Law Journal
University of Chicago
BS in mathematics with specialization in economics, 2004
Experience
University of Chicago Law School
Harry Kalven, Jr. Professor of Law, 2023-present
Faculty Director, Constitutional Law Institute, 2020-present
Professor of Law, 2018-2023
Aaron Director Research Scholar, 2018-2020
Neubauer Family Assistant Professor of Law, 2014-2018
Stanford Law School
Visiting Assistant Professor of Law, Winter/Spring 2018
Fellow, Constitutional Law Center, 2011-2013 
University of San Diego Law School
Summer Fellow, Center for the Study of Constitutional Originalism, 2012 & 2013
Robbins, Russell, Englert, Orseck, Untereiner & Sauber LLP
Associate, 2009-2011
Chief Justice John G. Roberts, Jr., U.S. Supreme Court
Law clerk, 2008- 2009
Judge Michael McConnell, U.S. Court of Appeals for the Tenth Circuit
Law clerk, August 2007-2008
Memberships and Professional Affiliations
Commissioner, Presidential Commission on the Supreme Court of the United States (2021)
Bar admissions, Illinois, the District of Columbia, and the U.S. Court of Appeals for the Fourth Circuit
Affiliated Scholar, Center for the Study of Constitutional Originalism, University of San Diego Law School
Board of Directors, The Yale Law Journal Corporation (2014-present; President 2015-present)
Founding Member, Academic Freedom Alliance
Member, American Law Institute (Adviser, Third Restatement of the Conflict of Laws)
Advisor, Regulation and Rule of Law Initiative, Hoover Institution (2016-2020)
Awards and Honors
Eisenberg Prize, American Academy of Appellate Lawyers (2019-2020) (for Precedent and Discretion)
Graduating Students Teaching Award (2020)
Paul M. Bator Award (2017)
Editorial Work
Board of Editors, Journal of American Constitutional History (2022-present)
Editor, The Supreme Court Review (2021-present)
Contributor, The Volokh Conspiracy
Contributor, Summary, Judgment
Podcast, Divided Argument
Podcast, Dissenting Opinions
Amicus Brief: Brief of Samuel L. Bray and William Baude in support of Petitioners, Biden v. Nebraska & Department of Education v. Brown, Nos. 22-506, 22-535
Amicus Brief: Brief of Legal Scholars in support of certiorari in West v. Winfield, U.S. Supreme Court, No. 19-899
Amicus Brief: Brief of Legal Scholars in support of certiorari in Baxter v. Bracey, U.S. Supreme Court, No. 18-1287
Amicus Brief: Brief of Scholars of the Law of Qualified Immunity in support of certiorari in I.B. v. Woodard, U.S. Supreme Court, No. 18-1173
Amicus Brief: Brief of William Baude and Stephen Sachs in support of neither party, Franchise Tax Board v. Hyatt, U.S. Supreme Court, No. 17-1299
Amicus Brief: Brief of Scholars of the Law of Qualified Immunity in support of certiorari in Allah v. Milling, U.S. Supreme Court, No. 17-8654
Amicus Brief: Brief of Eugene Volokh and William Baude in support of respondents, Janus v. AFSCME, U.S. Supreme Court, No.

16-466

Amicus Brief: Brief of Constitutional Law Scholars in support of petitioners, NLRB v. Noel Canning, U.S. Supreme Court, No. 12-1281