Lindsay Stone, '17, Named May's Pro Bono Volunteer of the Month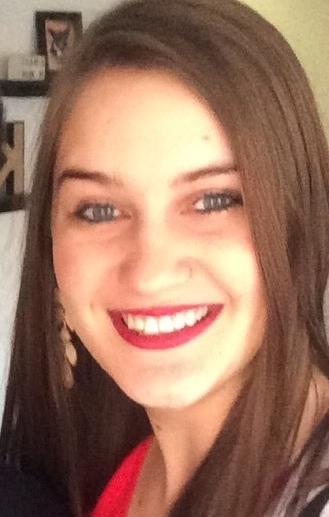 Editor's note: The Pro Bono Board, a student group committed to expanding pro bono knowledge and opportunities to students, names a Pro Bono Volunteer of the Month. The May honoree is Lindsay Stone, '17.  Stephanie Spiro,'16, a member of the board, wrote this story on her work. For more information on pro bono work, visit the Pro Bono Service Initiative website or contact Shehnaz Mansuri in the Office of Career Services. Read more about previous volunteers of the month.
Lindsay Stone, '17, is May's Pro Bono Volunteer of the Month and a recipient of this year's 2L Public Service Award. Lindsay began her pro bono engagement through Spring Break of Service as a 1L volunteer at the Louisiana Capital Assistance Center. As a 2L, she has continued volunteering with Spring Break of Service and has significantly expanded her pro bono involvement to various public defender projects.
During Fall Quarter, Stone assisted Aziz Huq, the Frank and Bernice J. Greenberg Professor of Law, with research for the ACLU about the potential for disparate impact claims as part of litigation involving Illinois stop-and-frisk policies. Since Winter Quarter, Lindsay has been interning 12 to 15 hours a week at the Federal Defender Program for the Northern District of Illinois. Supervised by two federal public defenders, Stone submits clemency petitions on behalf of non-violent drug offenders who are serving life sentences. So far, President Obama has approved all of the cases she has worked on.
Lindsay has worked with the Law School's Federal Criminal Justice Clinic since her first summer in law school.
"I love it— this is exactly what I want to do as a career," Stone said of the clinic and her pro bono activities. "I have been trying to get as much experience as I can in public defense before I graduate."
She has been working on a federal bank robbery case since last summer. Stone said it has been a great learning experience to see a case from beginning to end.
As President of the Defenders student organization, Stone helps support and encourage other law students who are also interested in pursuing careers in public defense.
"I love getting to mentor and recognize the incoming 1Ls interested in public defense and letting them know there is a community at the Law School that is there for them," Stone said.
Stone is also currently the Vice President of Spring Break of Service. This year, she volunteered with the Orleans Public Defenders in New Orleans.
Stone is grateful for her highly supportive mentor, Clinical Professor Alison Siegler, the Director of the Federal Criminal Justice Clinic. Stone said Siegler has provided her with clinical experience and has helped her acquire all of her jobs and internships in public defense. This summer, Stone will work for the public defender's office in Worcester, Massachusetts.
In recognition of her outstanding contribution, commitment, and leadership in the public interest, Stone received the 2L Public Service Award. 
Commenting on the award, Stone said that she is "fully committed to public interest" and "excited that the law school recognizes people for taking a different career path and doing public interest."