'Clients Are Not an Interruption to Our Work—They Are the Reason'
November Pro Bono Student of the Month Isabella Nascimento, '18, Talks About Her Work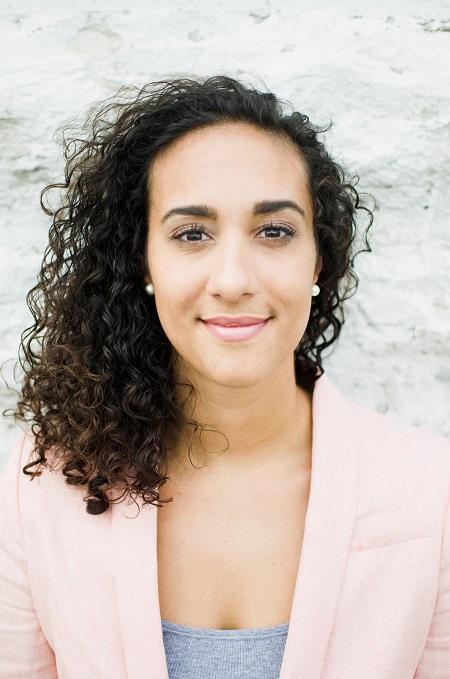 Editor's note: The Pro Bono Board, a student group committed to expanding pro bono knowledge and opportunities to students, names a Pro Bono Volunteer of the Month. November's honoree is Isabella Nascimento, '18. Whittney Barth, '19, a member of the board, wrote this story on her work. For more information on pro bono work, visit the Pro Bono Service Initiative website or contact Nura Maznavi in the Office of Career Services.
Isabella Nascimento, '18, is passionate and impatient. During college, she worked for the Human Rights Program at the University of Minnesota, and her passion for international human rights flourished. However, she quickly realized that when addressing human rights violations at the international level things often move at a "glacial pace."
Then a public defender came to speak to her criminal justice class and something clicked: she'd found a way to turn her impatience for justice into real-time change for clients.
After college, Nascimento interned with the Legal Rights Center, a public defender organization in Minneapolis. There, she gained valuable experience in a wide range of legal issues. She also came to appreciate the need for a holistic approach to public defense, one that foregrounds clients' needs and connects them to community resources. This appreciation led her to work for the Bronx Defenders, a banner organization for the holistic model, during the summer after her second year in law school.
Nascimento chose the University of Chicago Law School because of the school's reputation for training public defenders. Once she arrived on campus, her assigned big sibling, the then-president of Defenders, Lindsay Stone, '17, introduced her to Professor Alison Siegler, the founder and director of the Federal Criminal Justice Clinic. That summer, Nascimento joined Siegler's clinic. By her second year, she was a member of the Chicago Journal of International Law (writing her Comment on police use of deadly force against people of color as a human rights issue), the president of Defenders, and the office liaison of Spring Break of Service.
Nascimento hadn't intended to be so involved with two student organizations; they both were just a natural fit. Spring Break of Service (SBOS) sends groups of students to public defender organizations in three different cities during the first week of spring break. During her first year in law school year, Nascimento not only participated in one of the trips, she was the reason the trip to Minneapolis/St. Paul happened at all. When one of the agencies informed organizers at the last minute that it was no longer able to host students, Nascimento leveraged her pre-law school connections to the public defender offices in the Twin Cities. Soon she and a group of fellow students were headed north.
After that, it just "made sense" for her to take on a leadership role. Providing classmates with opportunities "to engage with populations they might not otherwise get to in their careers was really important to me," she said.
Nascimento's pro bono service extends beyond her work with Defenders and SBOS. During winter quarter of her second year, she began volunteering for First Defense Legal Aid and with the Cook County Public Defender's Office. For FDLA, she began by helping other students sign up for on-call shifts. Then, after obtaining her 711 license, she began taking shifts herself, which meant receiving routed calls from the organization's dispatch center about new Cook County arrests, taking down information, and then going to the jail to counsel individuals about their rights. During winter and spring quarter, Isabella also worked for the Cook County Public Defender's Office in the juvenile division. It was an "eye-opening" experience to see the magnitude of issues facing Cook County and the "oppressive" caseload carried by each defense attorney. As a third-year law student, Nascimento is currently gaining valuable experience working with private counsel on federal cases involving indigent clients, a service provided under the Criminal Justice Act (CJA).
From the time she received a handwritten thank you note for printing a client's record for her, a seemingly small gesture that meant a lot to the recipient, to the time she saw a client moved to tears when he realized how much his legal team was willing to do for him, Nascimento has had many memorable encounters with clients.
But the gestures of gratitude aren't her motivation. Rather, it is the people behind them.
"Clients are not an interruption to our work," she said. "They are absolutely the reason for our work."