My Chicago Law Moment: Ryan Dunigan, '12, Learned to Argue Even the Toughest Positions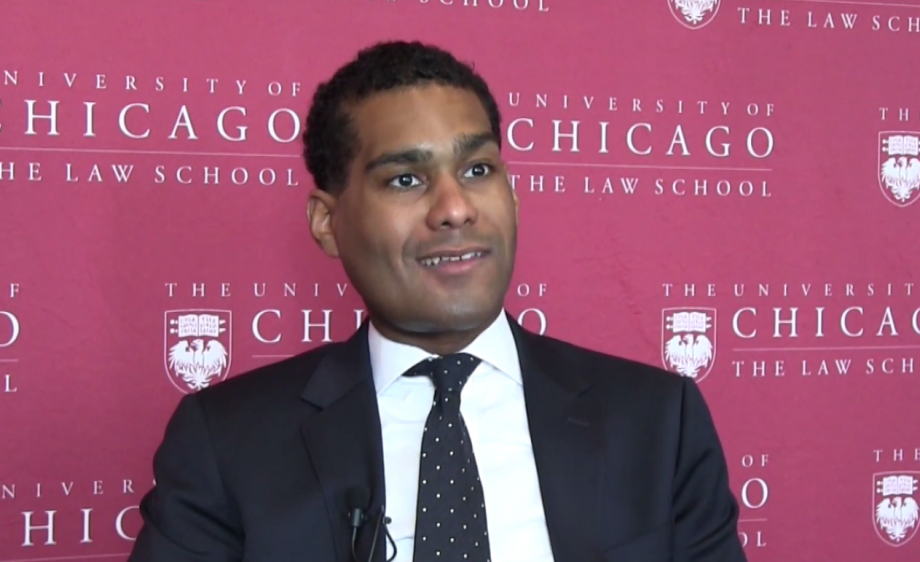 My Chicago Law Moment is a series highlighting the Law School ideas, experiences, and approaches that have impacted our students and alumni. Video produced by Will Anderson.
When Ryan Dunigan, JD/MPP '12, was growing up in Chicago, he was drawn to politics and policy—but he noticed that many of the people who were creating change were lawyers.
And so, in addition to earning a master's degree from the Harris School of Public Policy, Dunigan earned his JD from the Law School. And it was there that he learned a powerful lesson that applies in both politics and law: one can respectably—and even successfully—argue an unpopular position by thinking and reasoning it through.
"Sometimes you have 'losers'—losers of a point, you have losers of a case," said Dunigan, a litigator who works in Winston & Strawn's Chicago office. "I think what the Law School taught me was even if you have a position that many people think is crazy, or different, if it's well-reasoned and you can make your point well enough, you can potentially get people on your side – or at least get people to understand your position."
Dunigan said he thinks this applies in politics, where solid reasoning can bring credibility even if an idea is a bit outside the norm.
An idea might seem "crazy," he said, but sometimes it isn't "necessarily the policy idea or the position but because they are not well-reasoned. You can really see when people don't have well-reasoned ideas – when they're just throwing things on the wall to see what sticks."
Sometimes thinking through a problem means really listening to the other side, he said.
"Your opponents have good ideas sometimes," he said. "So you dig into their arguments and (think): why is it, and how can I defeat it? It's a task and a skill that I often try to utilize. And that was taught to me by the Law School."