My Chicago Law Moment: 50 Years Later, Federal Appellate Judge David Tatel, '66, Still Thinks About the Concepts He Learned as a 1L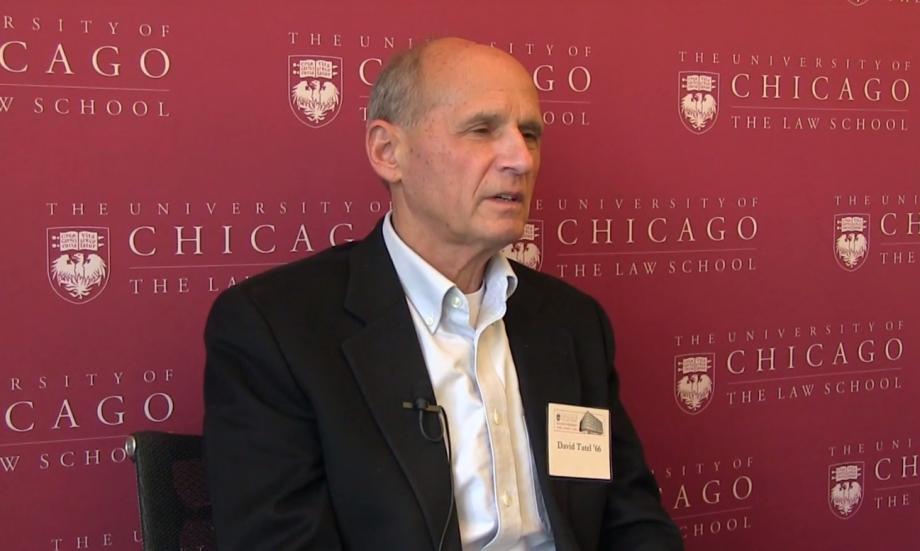 It has been fifty years since David S. Tatel, '66, graduated from law school, but the things he learned are still critical to the work he does as a judge on the US Court of Appeals for the DC Circuit.
"There (are many) aspects of work I do today that I know are traceable back to the Law School, whether it is understanding what a holding is or interpreting a statute or legal writing," said Tatel, who has served on the DC Circuit Court since 1994, when he assumed the seat vacated by US Supreme Court Justice Ruth Bader Ginsburg.
His 1L year was particularly formative, he said. Among other things, that's when he learned about holdings—a concept that is, of course, central to judging.
"One of the most important methods of preserving the integrity of an appellate court is faithfulness to our precedent—and that's especially tricky in a court of appeals where, although we have eleven judges, we sit in panels of three," Tatel said. "The decisions of those three-judge panels are binding on the court in the future."
They key, he said, is understanding which parts of a decision constitute the holding because that's the only part that is binding on a future panel.
"That's what brings me back to law school," he said. "It all began in Elements of the Law. I vividly remember the early discussions in that class about holdings. What is a holding? How do you distinguish a holding from other aspects of an opinion? I had no idea then that what seemed like an abstract, but nonetheless intellectually interesting, process would become so critical to the job I now have on the DC Circuit."
That first year of law school, he said, is "designed to very carefully expose students to a broad range of important legal skills," many of which may later form the basis of their work.
But, he added, "you don't know which skills you'll need or in which combination so the best thing is to learn them all as carefully as you can. That first year is an extraordinary learning opportunity for people."
My Chicago Law Moment is a series highlighting the Law School ideas, experiences, and approaches that have impacted our students and alumni. Video produced by Will Anderson.