Geof Stone Presented Federal Bar Association's Kathryn Smith Matkov Award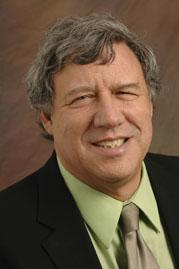 The University of Chicago Law School is proud to announce that Professor Geoffrey Stone, the Edward H. Levi Distinguished Service Professor of Law, has been awarded the Federal Bar Association's 2010 Kathryn Smith Matkov Award.
Stone is an authority on constitutional law and has written or edited more than a dozen books on the topic, including a book authored about free speech during wartime that won the 2005 Robert F. Kennedy Book Award.
This latest accolade, bestowed by the Federal Bar Association's Chicago Chapter, honors what it calls a "lifetime commitment to excellence in defining, illuminating, and informing the public on issues critical to American society." The award is named after a Chicago lawyer whose past is deeply tied to the Law School.
Kathryn Smith Matkov (formerly Smith Mueller) is a 1979 graduate of the Law School who went on to serve as president of the Chicago Chapter of the Federal Bar Association. She died from cancer at a young age shortly after completing her tenure as president. The annual Kathryn Smith Matkov Award was established in recognition of her "commitment to improving conditions for children, the aged, and minorities," according to the Chicago Chapter.
Stone, a '71 Law School alum who has been on the faculty since 1973, taught Matkov in two courses-Evidence and Constitutional Law. "I remember her as a smart, interesting student who was very committed to public service," he said.
After her death, a fund was established at the Law School to honor her memory. The Kathryn Smith Matkov Fund was created in 1999 by her husband, George Matkov, and members of the Class of 1979 to support clinical legal education and public interest law.
Stone, who was Provost of the University of Chicago from 1993 to 2002, is currently chief editor of a fifteen-volume series, Inalienable Rights, which is being published by the Oxford University Press between 2006 and 2012. He also is working on a new book, Sexing the Constitution, which will explore the historical evolution in western culture of the intersection of sex, religion, and law.
Faculty awards