Upcoming Conference Aims to Bring Fairness, Accountability & Transparency to AI
Two of the conference's four co-chairs are from the University of Chicago, including law professor Aziz Huq and computer science professor Chenhao Tan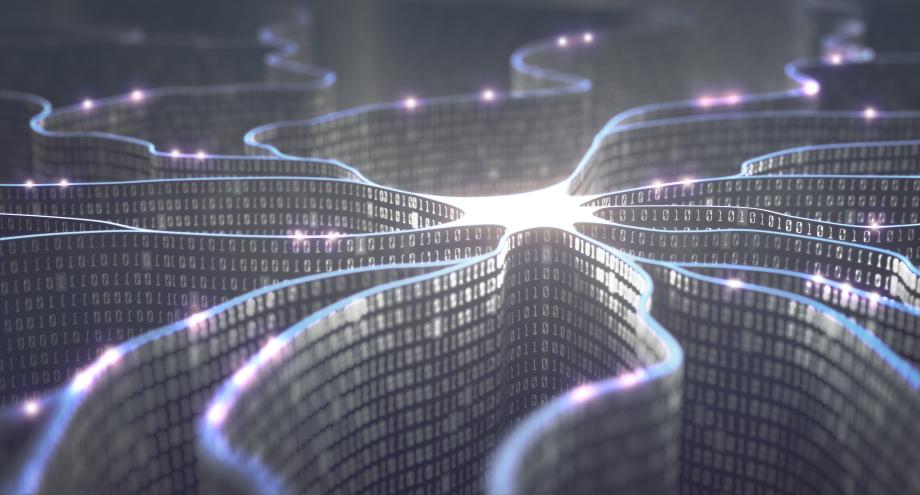 When a highly anticipated scholarly conference on emerging issues in artificial intelligence takes place in Chicago in a couple of weeks, it will be due in no small part to the efforts of two University of Chicago professors who have tackled the topic from two distinctly different disciplines—law and computer science.
Aziz Huq, the Frank and Bernice J. Greenberg Professor of Law, and Chenhao Tan, Assistant Professor of Computer Science and Data Science, are two of the four co-chairs leading the Association for Computing Machinery (ACM) Conference on Fairness, Accountability, and Transparency. The annual event, which will take place at the Hyatt Regency McCormick Place on June 12-15, brings together computer science, law, social sciences, and humanities scholarship. Past conferences have been held in Spain, South Korea, New York City, and Atlanta.
The 2023 conference will feature 153 academic papers and seven keynote speakers, including Charlotte Burrows, chair of the Equal Employment Opportunity Commission, and Alondra Nelson, the former director of the White House Office of Science and Technology Policy and the lead crafter of the Blueprint for an AI Bill of Rights. Other speakers include top researchers in computer science and medical AI, data experts exploring police accountability issues, and advocates for the rights of gig economy workers. (A full list of speakers is available on the conference website.)
"The conference provides a robust international forum for addressing what are constantly evolving and difficult questions that straddle the boundary between technology, law, and public policy."

Professor Aziz Huq

Co-chair, ABM FAccT Conference
"The conference provides a robust international forum for addressing what are constantly evolving and difficult questions that straddle the boundary between technology, law, and public policy," said Huq.
"If you are interested in shaping the future of AI in society, this is the conference to be at," Tan added.
The two professors expect 600 to 700 people to attend, likely a mixture of computer science faculty and graduate students, lawyers and law students, and others involved in public policy, government, and the tech sectors.
With the news cycle recently dominated by reports on the growing use of ChatGPT and other AI tools, the conference is relevant and timely. 
"Technology is driving changes in the workplace, the legal profession, and government," Huq said. "As all these entities turn to AI tools in lieu of human labor, that generates an enormous number of legal questions that are familiar to people who study torts or contracts because even the most basic elements of the law turn on intent, who caused what, questions that are absolutely answered differently when you move from human to machine decision making processes."
In addition to legal implications, there are an enormous number of public policy issues generated by ChatGPT, content moderation on social media, and labor automation. Huq continued, "While on the one hand this conference involves people who are deeply technology-sophisticated, on the other hand the focus is on the ethical and public policy issues. I think that is a distinctive combination that is of real value and importance to people in the law generally, including law and public policy students."
Tan, whose research explores the social implications of human-centered machine learning, said AI is not just a technical problem. "It is important that we think about different aspects of how AI might affect society, and what we are going to do with AI. It's hard to have that conversation without people who make law, without people who work in policy, and without people who understand economics."
Huq encouraged law students, lawyers, and policymakers, even those who may not consider themselves tech-savvy, to come to the conference and get up to speed on AI.
"From employment law to securities, to data privacy, it's hard to think of areas of practice that will not be affected by AI," he said. "You may not want anything to do with it, but it may come for you."
To register or learn more about the conference, visit the conference website.