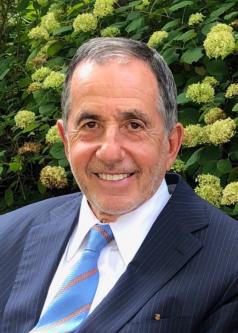 Academic Faculty
Emeriti
Full Time Teaching Faculty
Senior Lecturers
William M. Landes
Clifton R. Musser Professor Emeritus of Law and Economics, Senior Lecturer in Law
Biography
William Landes joined the faculty of the Law School in 1974. He was the Clifton R. Musser Professor of Law and Economics in the Law School from 1992 to 2009. Landes received a BA from Columbia College in 1960, and his Ph.D. in economics from Columbia in 1966. He has written widely on the application of economics and quantitative methods to law and legal institutions including torts, intellectual property, judicial behavior, legal decision making and art law. Landes was an editor of the Journal of Law and Economics from 1975 to 1991 and of the Journal of Legal Studies from 1991 to 2000. He was president of the American Law and Economics Association from 1992 to 1993 and was elected a Fellow of the American Academy of Arts and Sciences in 2008. Landes also co-founded the consulting firm Lexecon (now CompassLexecon) in 1977 with Richard Posner and Andrew Rosenfield.
Education
Columbia University
PhD in economics, 1966
BA, 1960  
Experience
The University of Chicago Law School
Clifton R. Musser Professor of Law & Economics, Emeritus 2009-present
Clifton R. Musser Professor of Law & Economics, 1992-2009
Clifton R. Musser Professor of Economics, 1980-92
Professor of Economics, 1974-80
Fordham University School of Law
1967 Bacon-Kilkenny Chair of Law for a Distinguished Visiting Professor, August-December 1996
National Bureau of Economic Research, Inc.
Research Staff, 1973-1979
Research Associate, 1969-1973
Research Fellow, 1968-1969
Research Assistant, 1962-1963
City University of New York Graduate Center
Associate Professor of Economics, 1972-1974
Columbia University
Associate Professor of Economics, 1969-1972
The University of Chicago
Assistant Professor of Economics, 1966-1969
Stanford University
Assistant Professor of Economics, 1965-1966
Memberships and Professional Affiliations
Academic Advisory Council, The Locke Institute (1990-present)
Council of Economic Advisers, American Enterprise Institute 
American Economic Association
Mont Pelerin Society
American Law and Economics Association
Awards and Honors
Ansley Award Nomination, Columbia University Economics Department (1956)
IBM Watson Fellowship (1964-1965)
Ford Foundation Doctoral Dissertation Fellowship (1963-1964)
President's Fellowship, Columbia University (1962-1963)
Service
Research Advisory Committee, U.S. Sentencing Commission (1986-1988)
Editorial Work
Editorial advisory board, Journal of Empirical Legal Studies (2004-present) 
Editorial board, Journal of Cultural Economics (2004-present) 
Advisory board, Law and Economics Abstracts (1996-present) 
Editor, The Journal of Legal Studies (1991-2000)
Editor, The Journal of Law and Economics (1975-1991)
Adviser, Restatement of the Law, Third, Unfair Competition
Board of editors, Intellectual Property Fraud Reporter