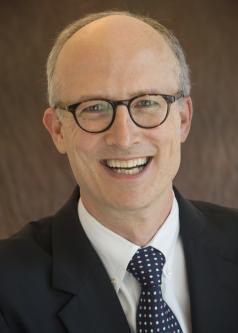 Academic Faculty
Full Time Teaching Faculty
M. Todd Henderson
Michael J. Marks Professor of Law
Biography
M. Todd Henderson is the Michael J. Marks Professor of Law at the University of Chicago Law School. Professor Henderson's research interests include corporations, securities regulation, and law and economics. He has taught classes ranging from Banking Regulation to Torts to American Indian Law.
Professor Henderson received an engineering degree cum laude from Princeton University in 1993. He worked for several years designing and building dams in California before matriculating at the Law School. While at the Law School, Henderson was an editor of the Law Review and captained the Law School's all-University champion intramural football team. He graduated magna cum laude in 1998 and was elected to the Order of the Coif. Following law school, Todd served as clerk to the Hon. Dennis Jacobs of the US Court of Appeals for the Second Circuit. He then practiced appellate litigation at Kirkland & Ellis in Washington, DC, and was an engagement manager at McKinsey & Company in Boston here he specialized in counseling telecommunications and high-tech clients on business and regulatory strategy.
Education
The University of Chicago Law School
JD with high honors, 1995-1998
Editor, University of Chicago Law Review
Order of the Coif
Princeton University
BSE in civil engineering & operations research, cum laude, 1989-1993
J. Rich Steers Award for Academic Excellence
Elected to Sigma Xi
Experience
The University of Chicago Law School
Michael J. Marks Professor of Law and Mark Claster Mamolen Research Scholar, 2015-present
Aaron Director Teaching Scholar, 2013 - 2015
Professor of Law, 2009 - 2014
Assistant Professor of Law, 2004 - 2009
Université de Paris Ouest Nanterre la Défense
Visiting Professor, 2016
University of California, Berkeley
Visiting Professor, 2014, 2015
University of Bergen
Visiting Professor, Norway, 2012-present
Financial Industry Regulatory Authority, Inc. ("FINRA")
Member, National Adjudicatory Council, 2011-2014 
University of Genoa
Fresco Endowed Professor of Law, Italy, summer 2011
University of California, Hastings School of Law
Roger J. Traynor Summer Professor in Corporate Law, 2011
McKinsey & Company
Engagement Manager, Washington, D.C. and Boston, MA, 2001 - 2004
Kirkland & Ellis
Associate, Appellate Litigation, Washington, D.C., 1999 - 2001
Judge Dennis Jacobs, Second Cir. Ct. of Appeals
Clerk, New York, NY, 1998 - 1999
Wachtell, Lipton, Rosen & Katz
Summer Associate, New York, NY, 1996 and 1998
Department of Justice, Antitrust Division
Summer Honors Program, Dallas, TX, 1997
Raytheon Engineers & Constructors
Design Engineer, Eastside Reservoir Project, Los Angeles, CA, 1993 - 1995
Works in Progress
"Anti-Safe Harbors"
"Bankruptcy for Competitive Advantage" (with Todd Zywicki)
"Capitalism 2.0"
"The Futility of Regulating Insider Trading: The Case of Rule 10b5-1 Trading Plans"
"Governance at Gunpoint: Plaintiffs' Lawyers as Corporate Reformers"
Memberships and Professional Affiliations
American Law and Economics Association
Bar admissions, Maryland and the District of Columbia