Student Profile: Darrius Atkins, '19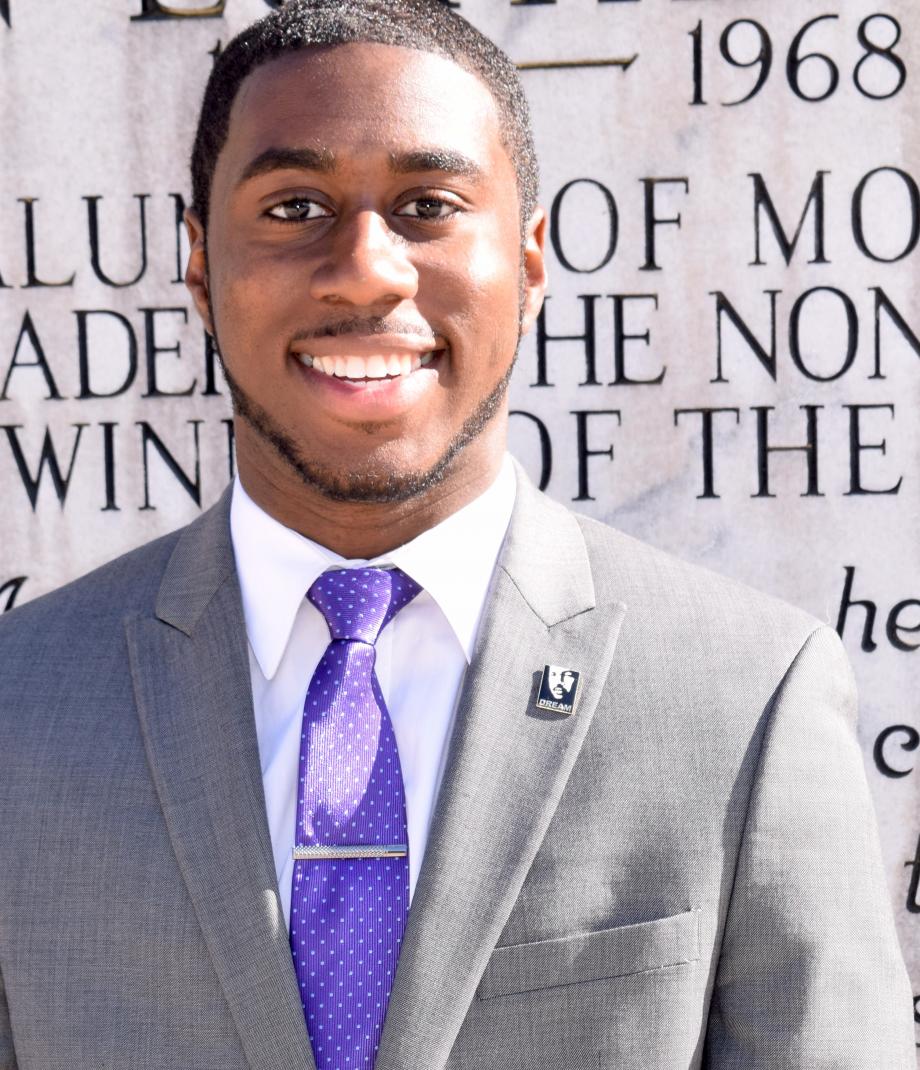 Hometown: Chicago, IL
Undergrad institution: Morehouse College
College major: Political Science
Law School activities/organizations: BLSA, First Generation Professionals, Criminal and Juvenile Justice Project Clinic, and Teaching Assistant in the Constitutional Rights of Minors Seminar   
Darrius Atkins, '19, first thought about pursuing a career in the legal field when he realized that some of the people he admired most for their contributions to society—Marian Wright Edelman, Harold Washington, and Thurgood Marshall—all had the law in common. Then, there was the moot court competition he participated in as a college student, where he connected his experiences growing up on the West Side of Chicago and the idea of restorative justice to form a rebuttal that ultimately persuaded the panel of judges. This experience, he said, demonstrated that law, while at times flawed, can be used to remedy imperfections. Having firsthand knowledge of the disparate treatment that has long affected marginalized communities, Atkins was sold on the idea of using the law as a tool for social engineering.   
Atkins was a first-generation college student and attended Morehouse College, where he studied political science. He chose the University of Chicago for law school for its academically rigorous reputation and because he hoped it would better position him to give back to his hometown. Though Atkins' main interests were government structures and civil rights, the Law School's focus on law and economics, he said, was also a benefit.
"Understanding the nexus between law and economics provides an additional analytical framework to think through tough problems" Atkins said. "Whether we're talking about a utilitarian justification for punishment, equal protection, due process, or tort liability—considering the economic implications of certain rules and standards helps make sense of what at times appears to be chaos."
Outside of the classroom, Atkins is involved in the Black Law Students Association and the First Generation Professionals, a student organization he co-founded during his 1L year whose goal is to provide first generation professionals at the Law School with resources and mentorship. The sense of community these organizations have offered has been crucial, he said, and as a 2L, he has enjoyed sharing his insights with the incoming 1Ls. Helping new students adjust to the challenges of law school has been especially rewarding, Atkins added.
"Law school is a place where you'll likely experience the best of times and the worst of times. It's like navigating new terrain, and having a community to lean on can make a huge difference, especially when you need to be reminded that there is life after spring quarter," Atkins said.
The summer after his 1L year, Atkins worked as a summer associate at Jones Day's Chicago Office. Over the course of that summer, he worked extensively on an immigration project—writing memoranda on how the circuits address challenges alleging legitimacy and gender discrimination in the context of derivative citizenship.
"Being able to play a small role in the fight to make justice and human rights protections accessible to immigrants was the highlight of my summer at Jones Day," Atkins said.  
Advice for 1Ls:
Quoting Professor David A. Strauss, Atkins said: "'A part of your heritage as a lawyer is that you have the ability to protect people from injustice. When people are sick, they go to doctors. When people are treated unfairly, they go to you, and you can do something about it.' Remember this truism. It'll anchor you during the rough times, and be your North Star during times of uncertainty."