Obama Returns to the Law School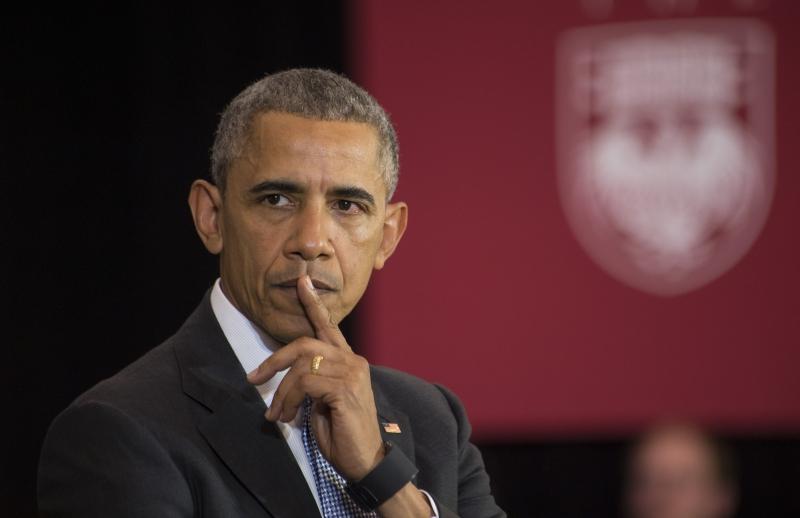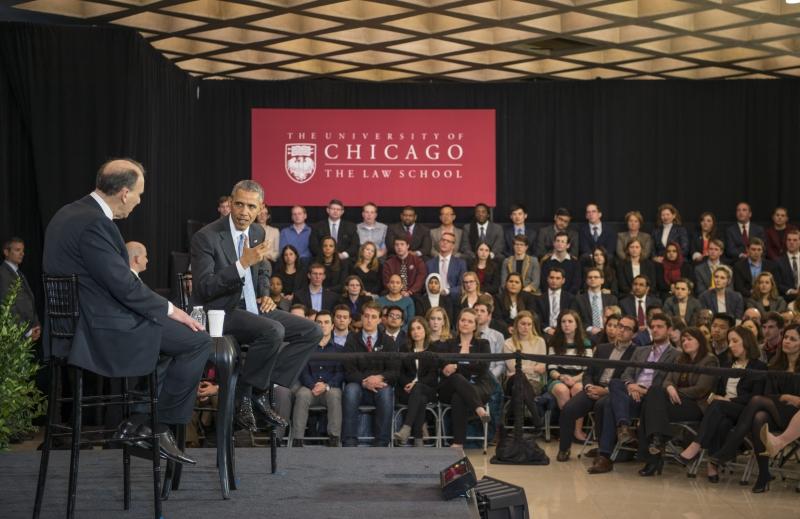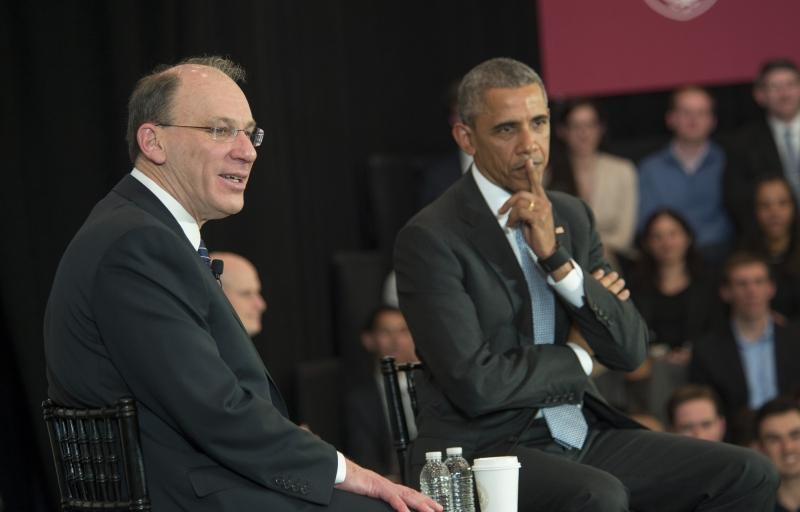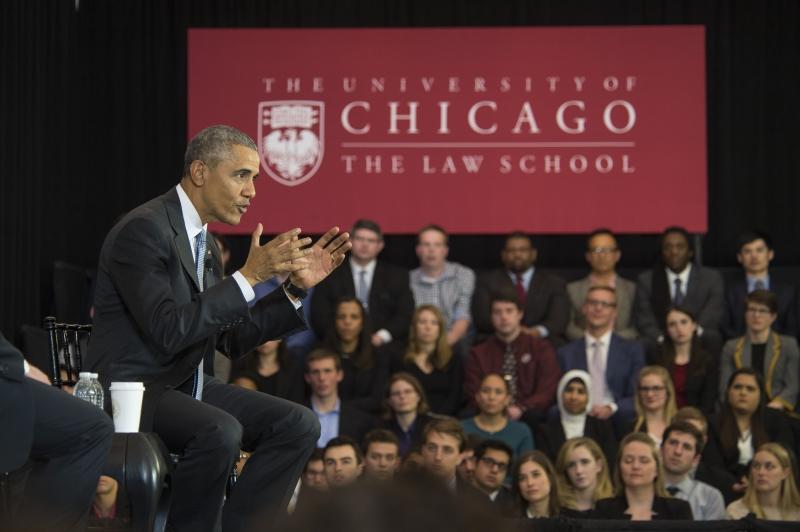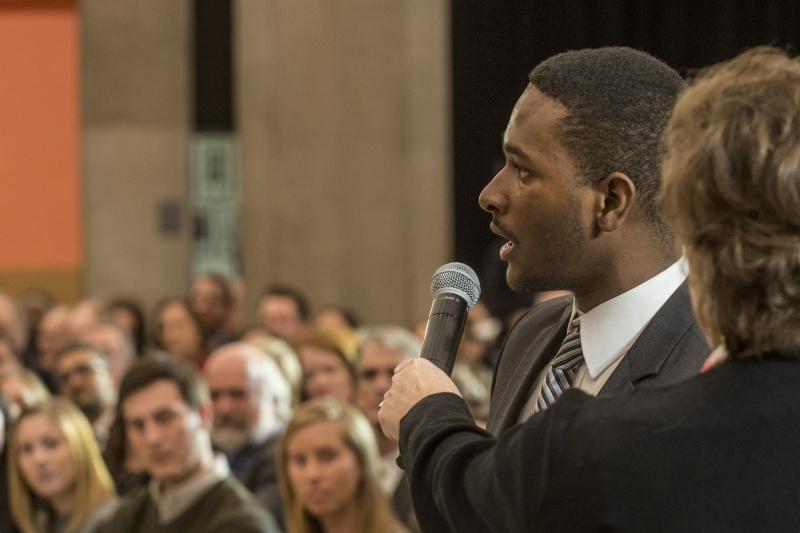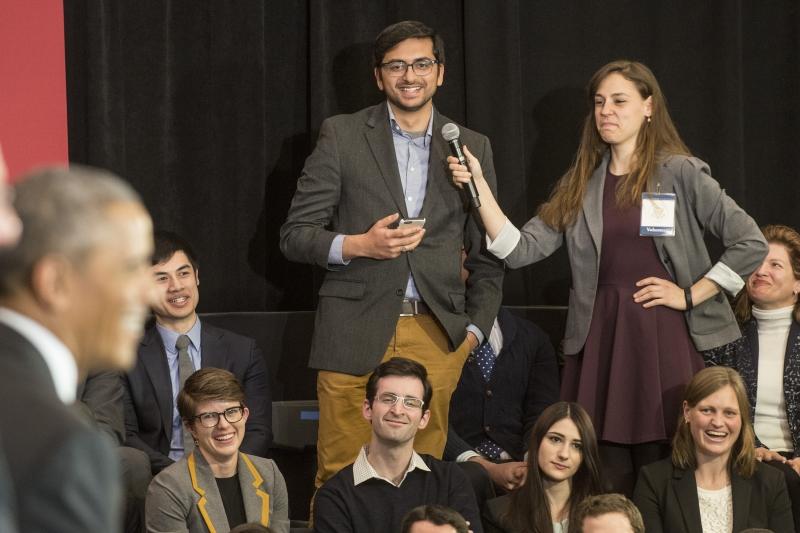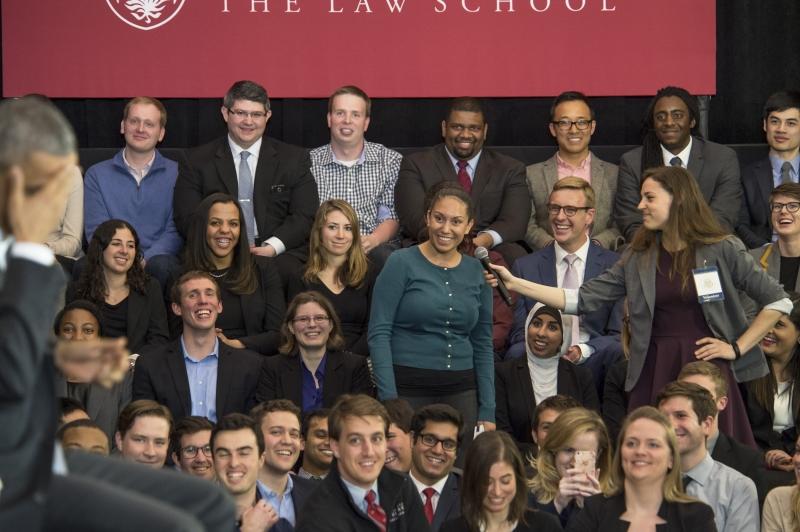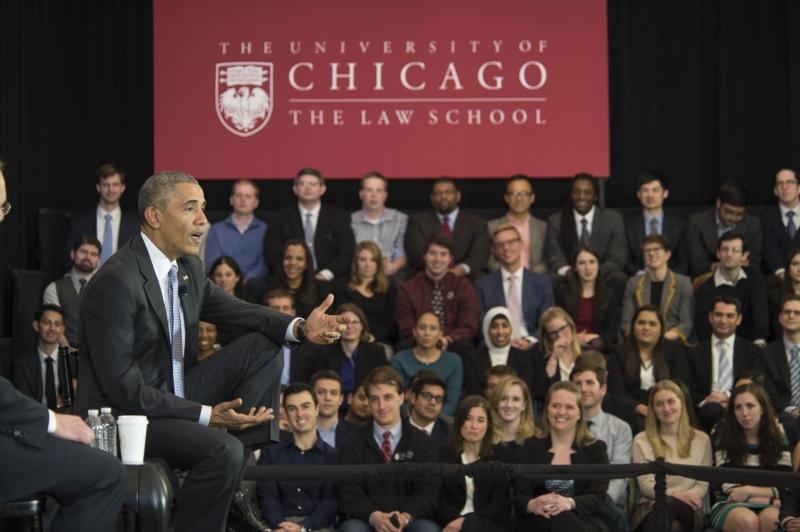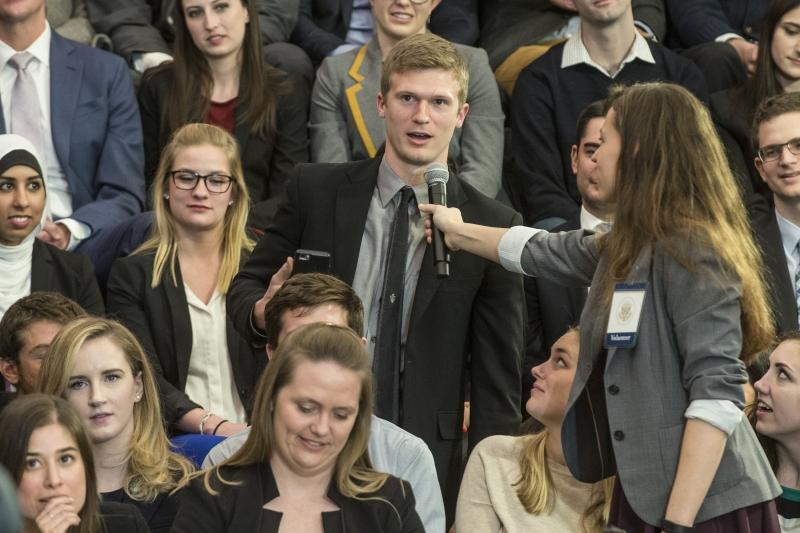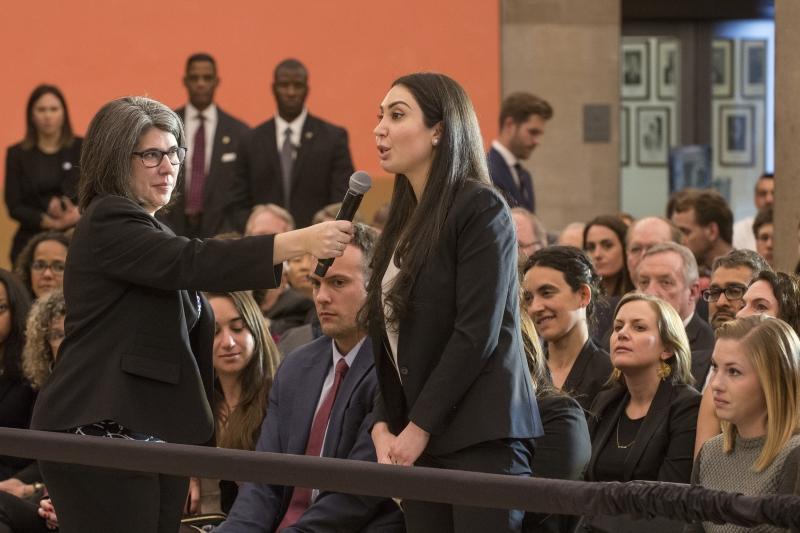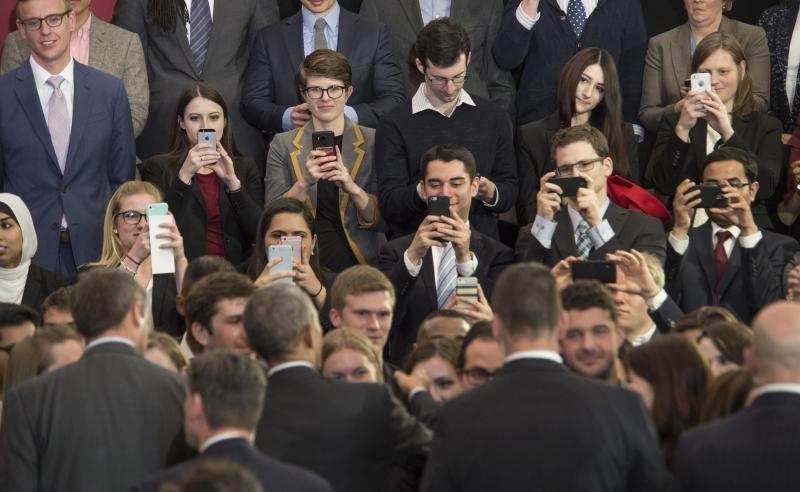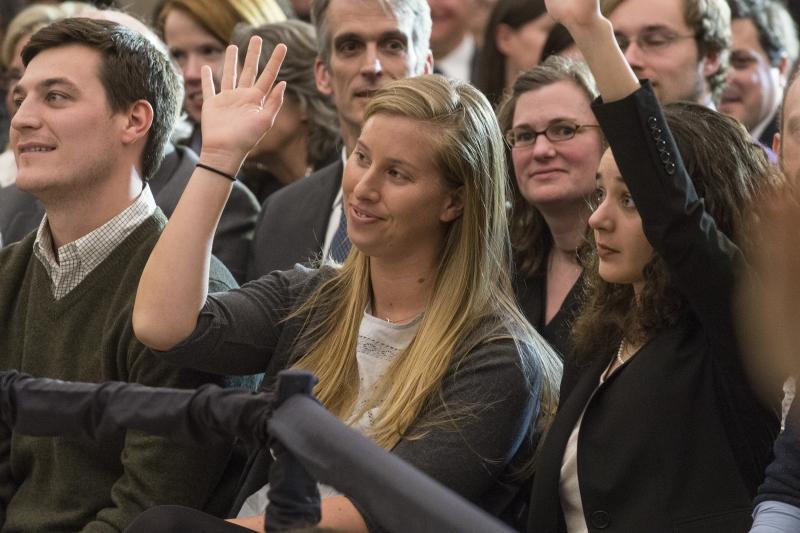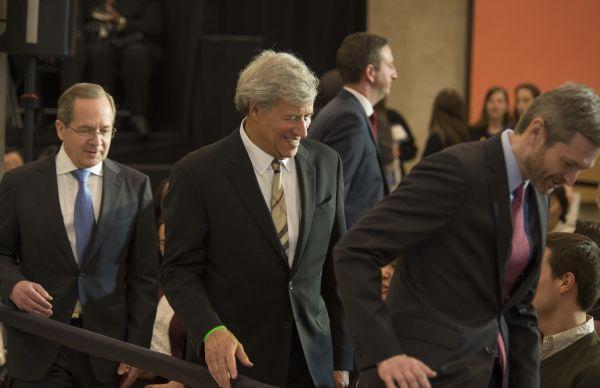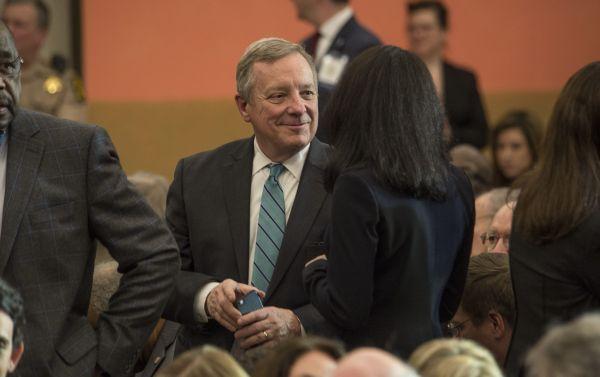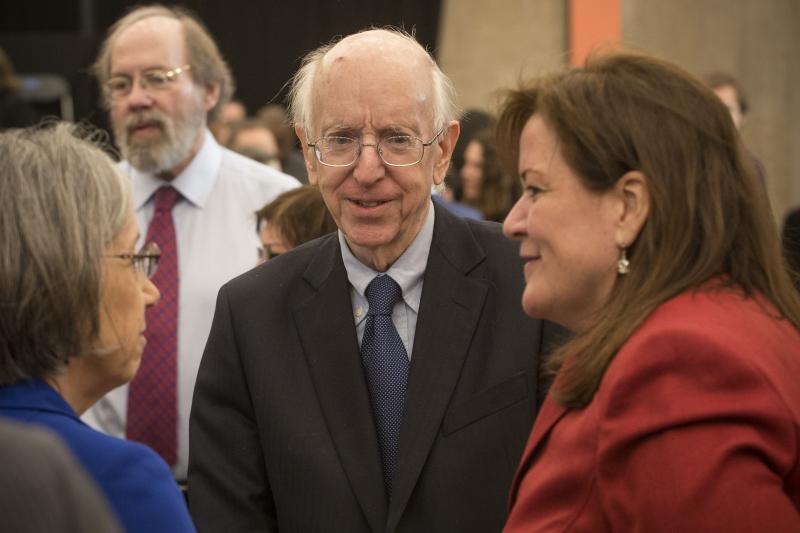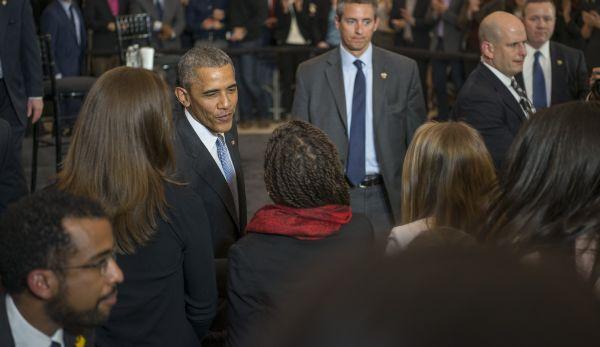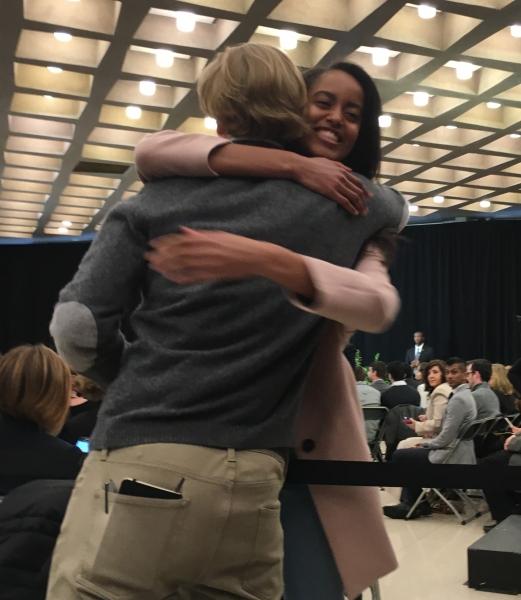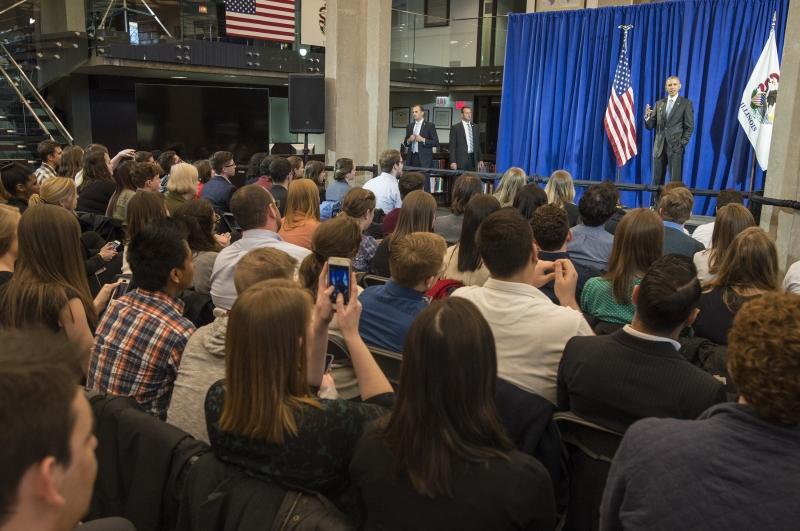 President Barack Obama returned to his academic roots at the University of Chicago Law School Thursday to make the case for US Supreme Court nominee Merrick Garland.
The town-hall-style discussion included a Q&A with law students and noted Supreme Court scholar David Strauss, the Gerald Ratner Distinguished Service Professor of Law. The talk placed Obama's message against  a powerful backdrop: the law school where he once taught constitutional law and a university with a long tradition of open discourse.
"We pride ourselves on being a place of substantive debate where diverse and conflicting ideas can be thought through and reasoned through, and we're enormously grateful that the President recognized that and chose the University of Chicago Law School as the place to have that conversation," Law School Dean Thomas J. Miles, the Clifton R. Musser Professor of Law and Economics said.