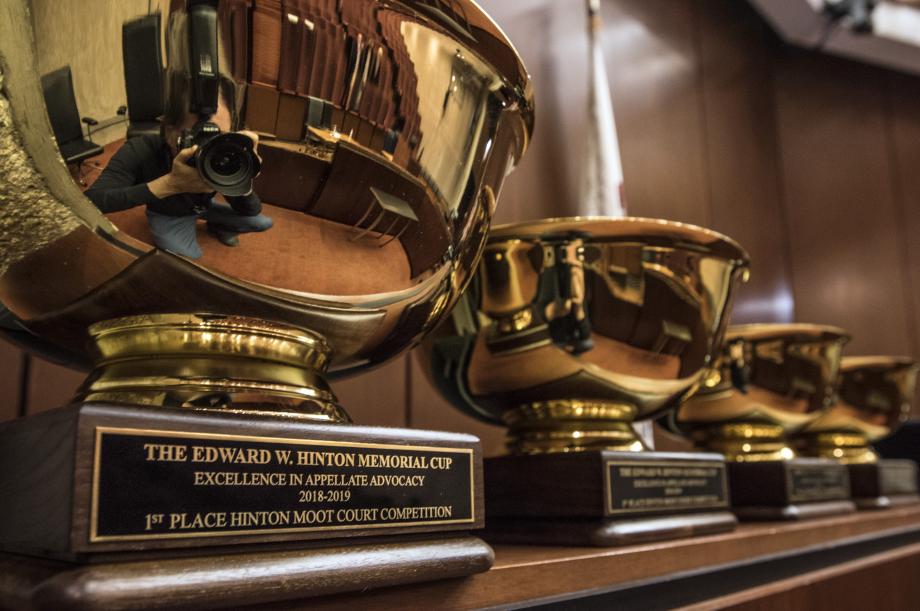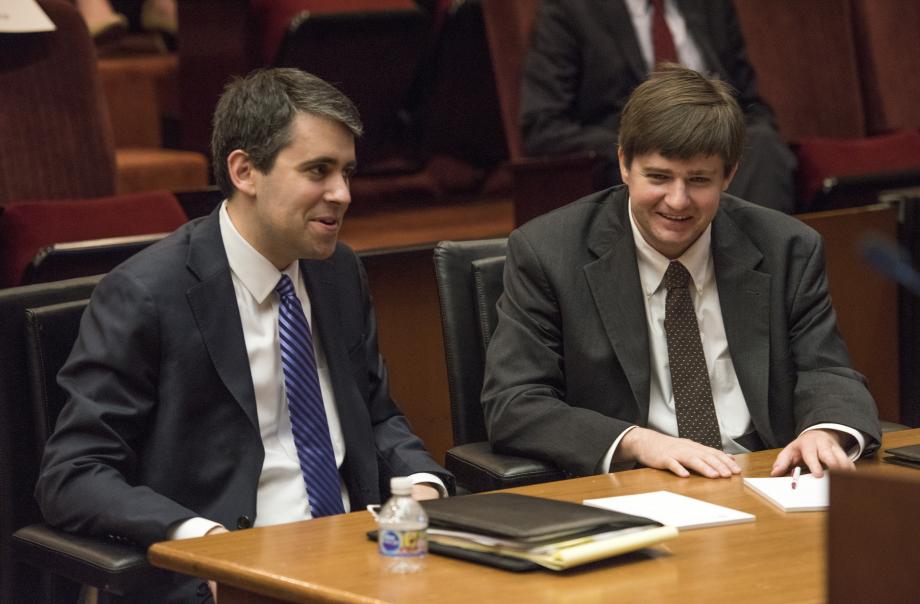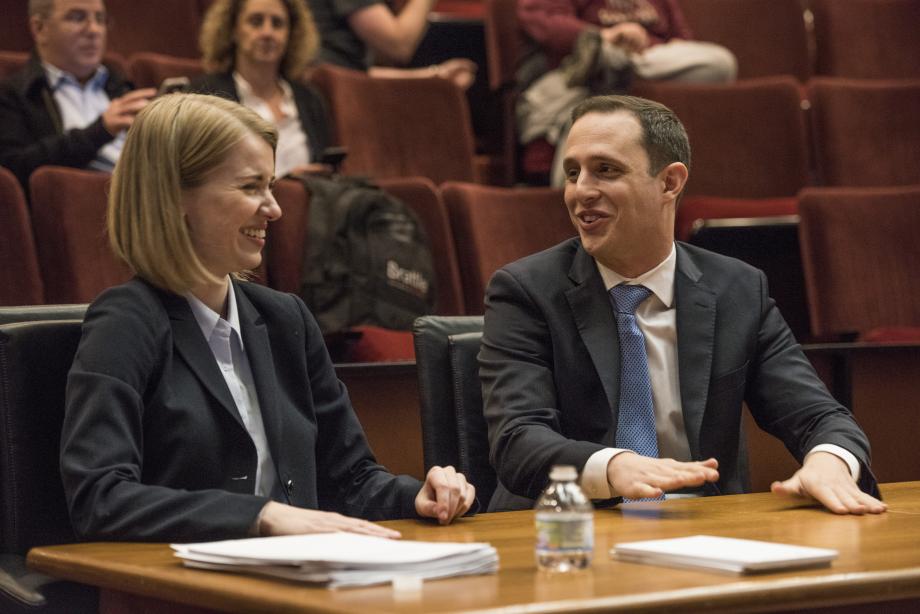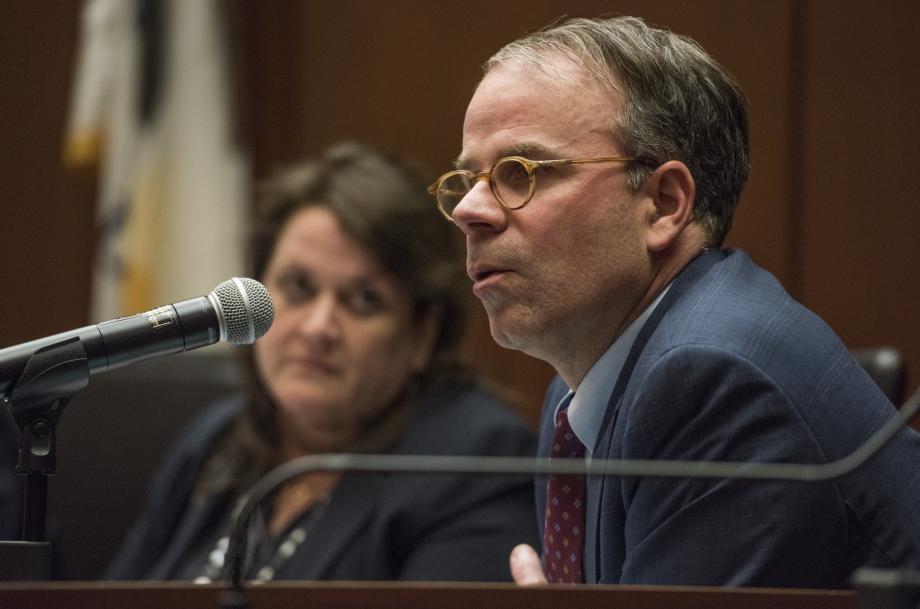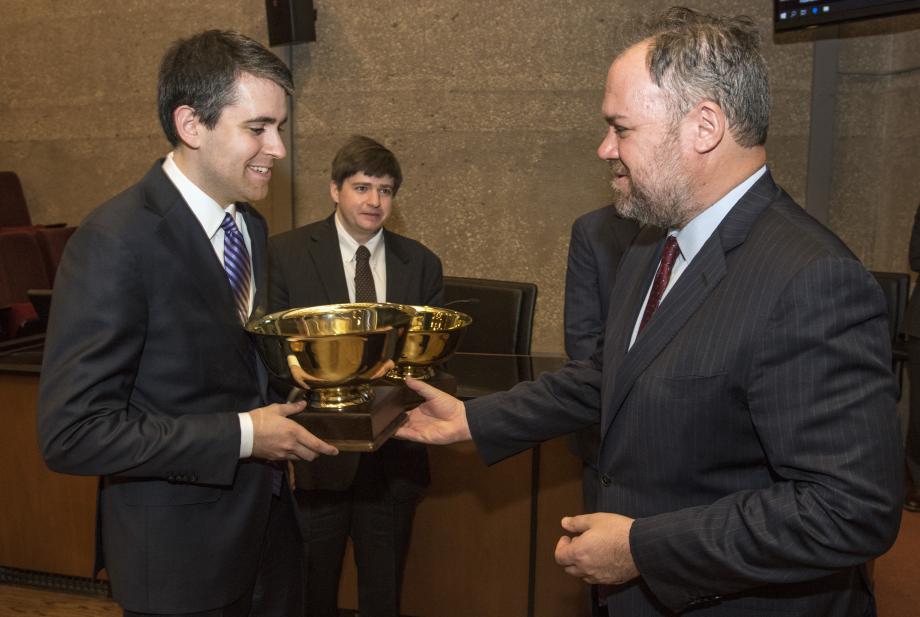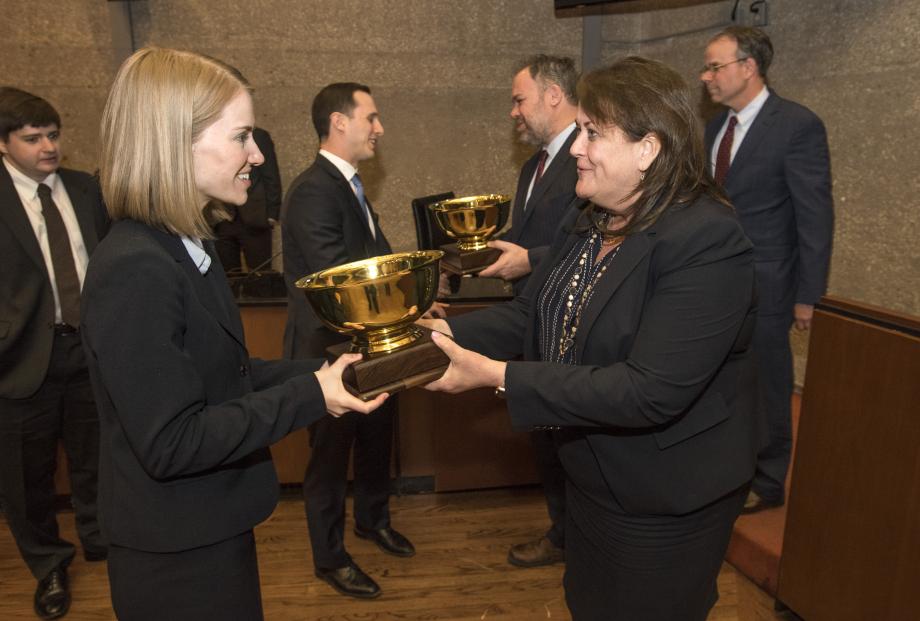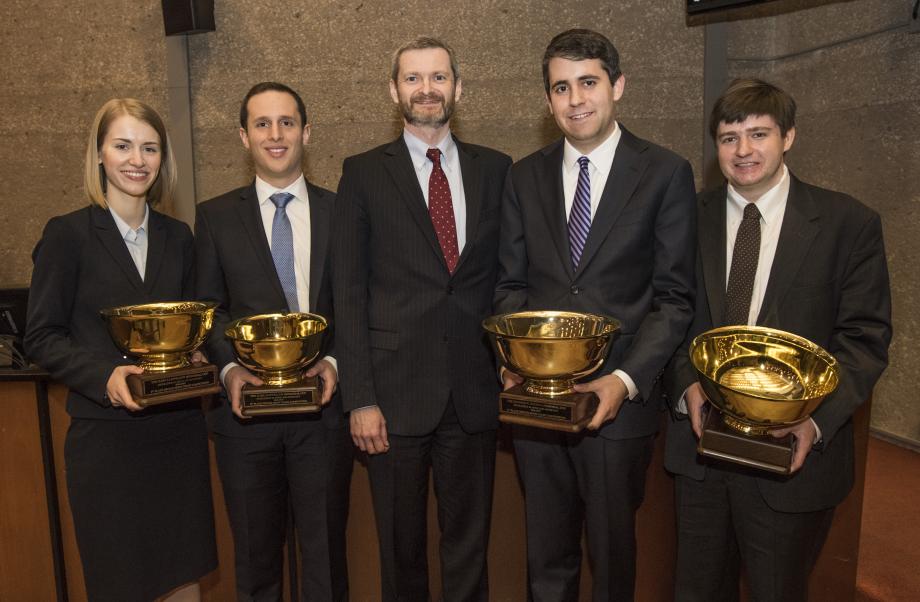 The final round of the Edward W. Hinton Moot Court was argued on April 25 before a panel of federal judges. The competition began with 50 competitors who participated in the preliminary round in the fall. Ten semi-finalists advanced to the second round, which took place during winter quarter.
The four finalists, in two-person teams, argued the gun-ownership-rights case, New York State Rifle & Pistol Association Inc. v. City of New York, before a panel of three federal judges: Gregg Costa of the US Court of Appeals for the Fifth Circuit; Virginia Kendall of the US District Court for the Northern District of Illinois; and Michael Y. Scudder of the US Court of Appeals for the Seventh Circuit.
The respondents, Steven Hazel and Brent Yarnell, both '19, took first place, earning the Hinton Cup. The petitioners, Sarah Welch and Mitchell Levy, both '19, took second place, earning the Llewellyn Cup.
The case, which is pending before the US Supreme Court, centers on whether New York City's ban on transporting a licensed, locked, and unloaded handgun to a home or shooting range outside city limits is consistent with the Second Amendment, the commerce clause, and the constitutional right to travel.