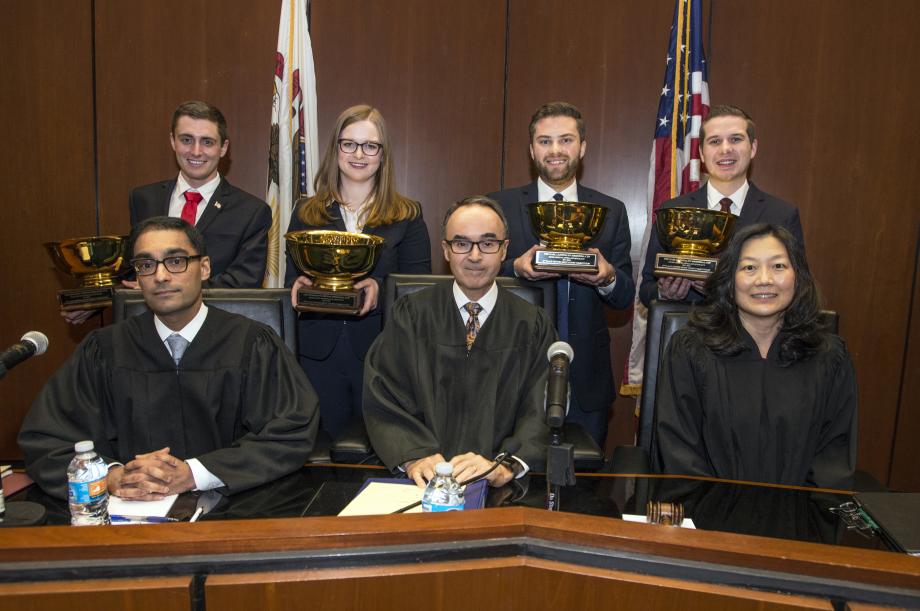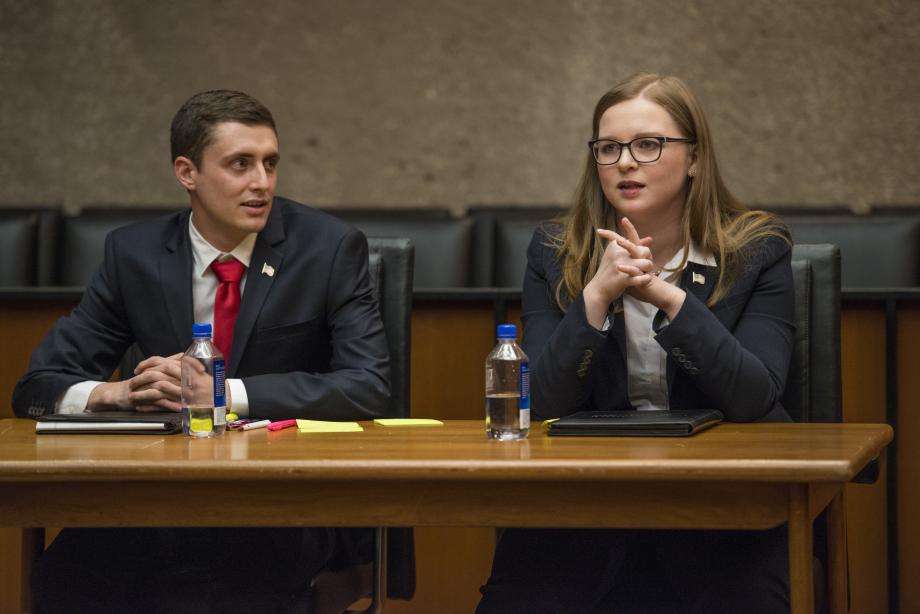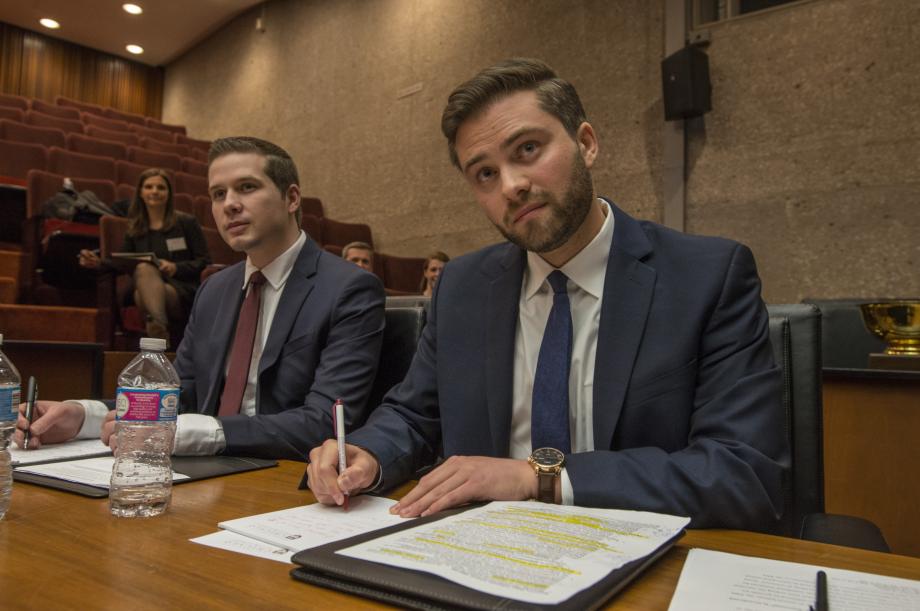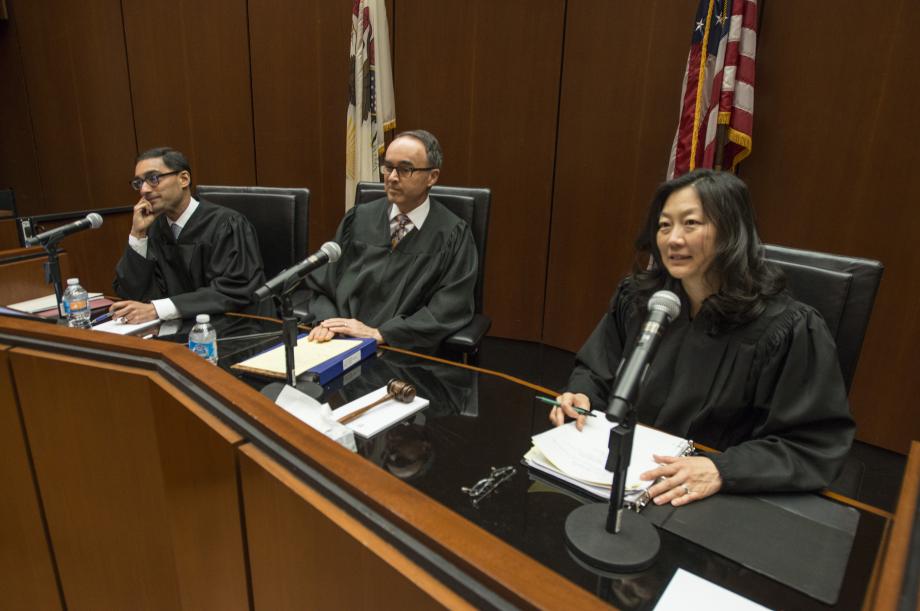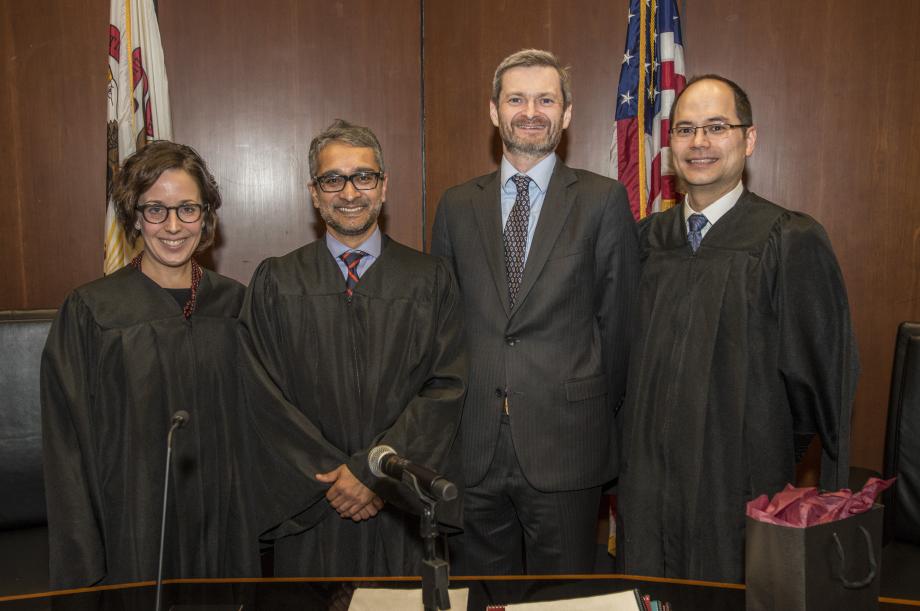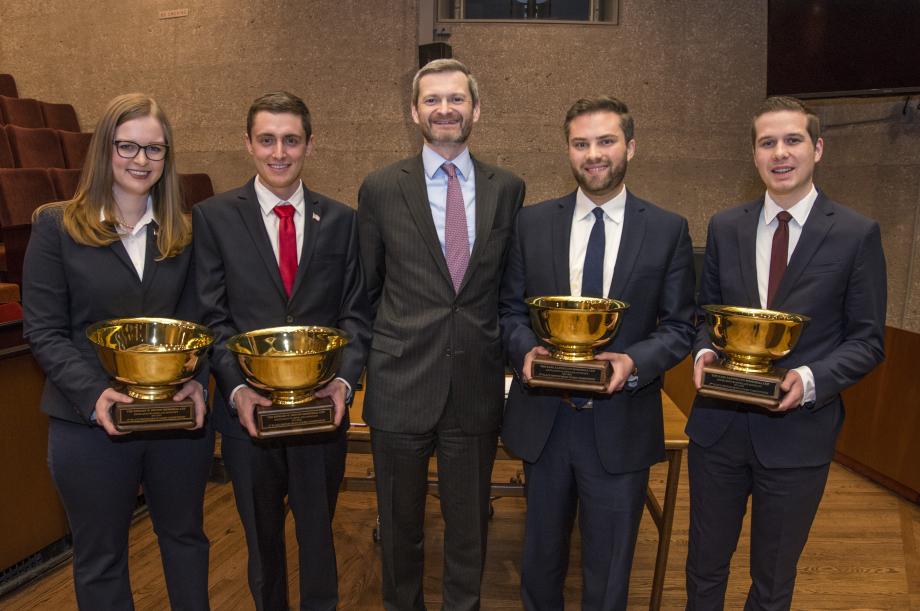 Abigail Majane and Tate Wines, both '18, took first place and earned the Hinton Cup in the final round of the 2017-18 Edward W. Hinton Moot Court Competition after arguing before a panel that included Judge Manish S. Shah, '98, of US District Court for the Northern District of Illinois, Judge William J. Kayatta, Jr. of the US Court of Appeals for the First Circuit, and Judge Lucy H. Koh of the US District Court for the Northern District of California.
Andrew Hosea and Samuel Johnson, both '18, came in second and were awarded the Llewellyn Cup.
The competition began with 56 second- and third-year students, who competed in a preliminary round in October 2017. The four finalists were among the 14 participants who advanced to the second round, which took place in February. The semi-final round was judged by William Hubbard, Professor of Law; Sarah Konsky, Clinical Professor and Director of the Jenner & Block Supreme Court and Appellate Clinic; and Anup Malani, the Lee and Brena Freeman Professor of Law.
In the final round, the competitors, in teams of two, wrote and submitted briefs on issues presented in Weyerhaeuser Company v. United States Fish and Wildlife Service, a real case that is scheduled for argument before the US Supreme Court in October. The case involves the US Fish and Wildlife Service's designation of private land in Louisiana as critical habitat for the dusky gopher frog. At issue whether the Endangered Species Act prohibits such designation when the land is currently unoccupied by the species and is not essential to its conservation. It also considers whether courts can review the agency's decision not to exclude it from the critical habitat because of the economic impact of the designation.
The Hinton Moot Court Competition is open to all second- and third-year students at the Law School and is named for Judge Edward W. Hinton, Professor of Law 1913-1936.