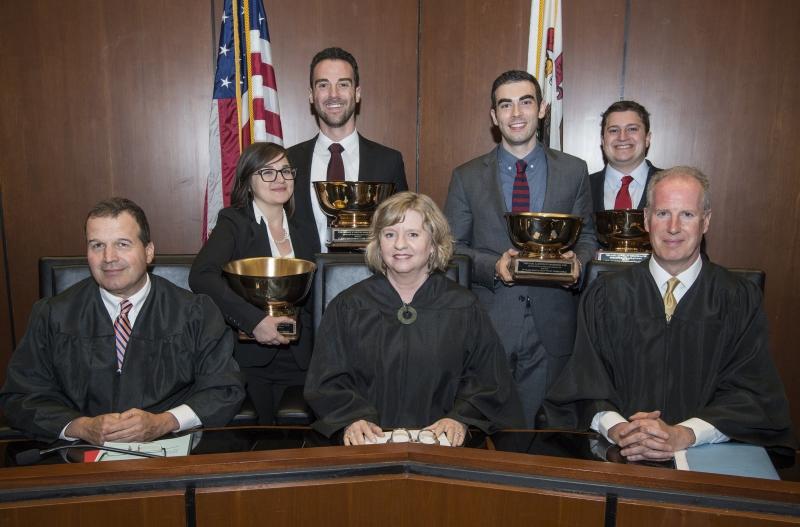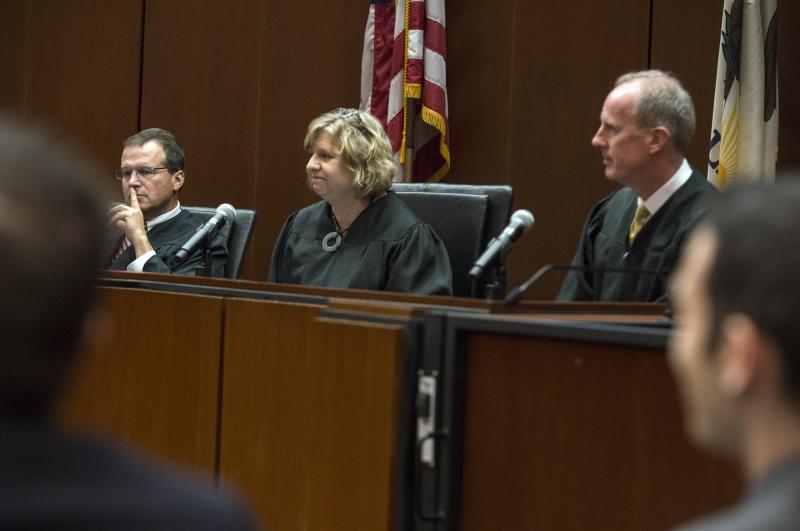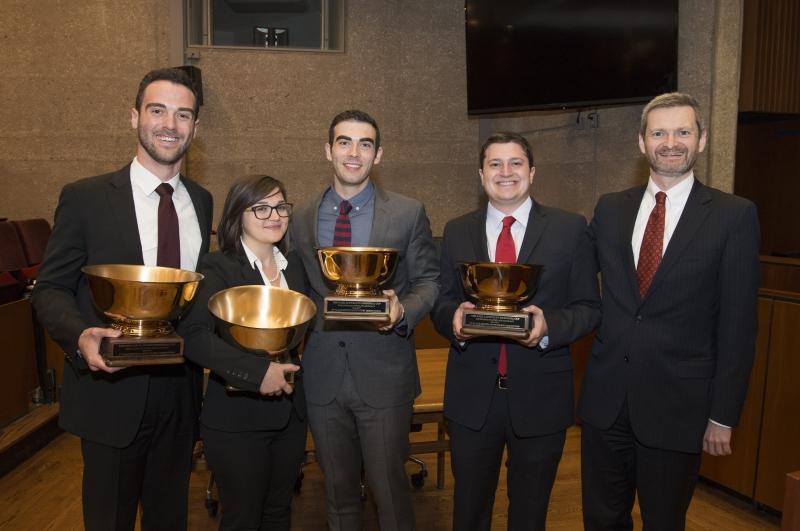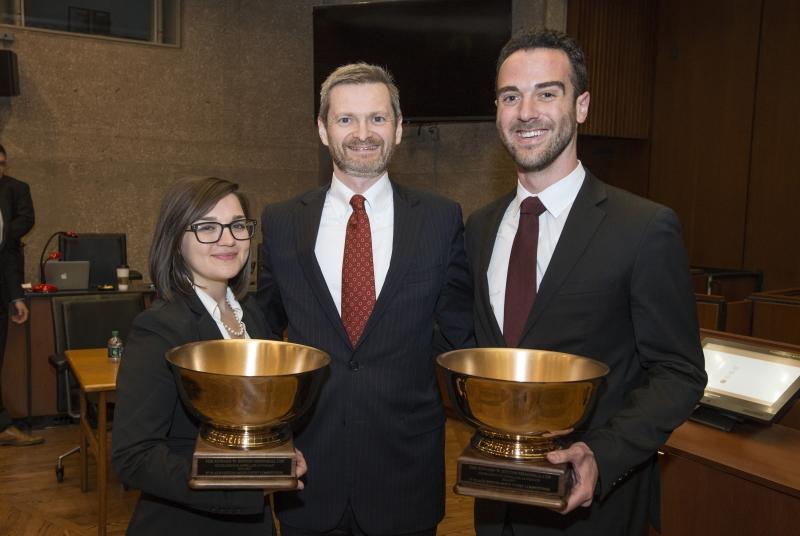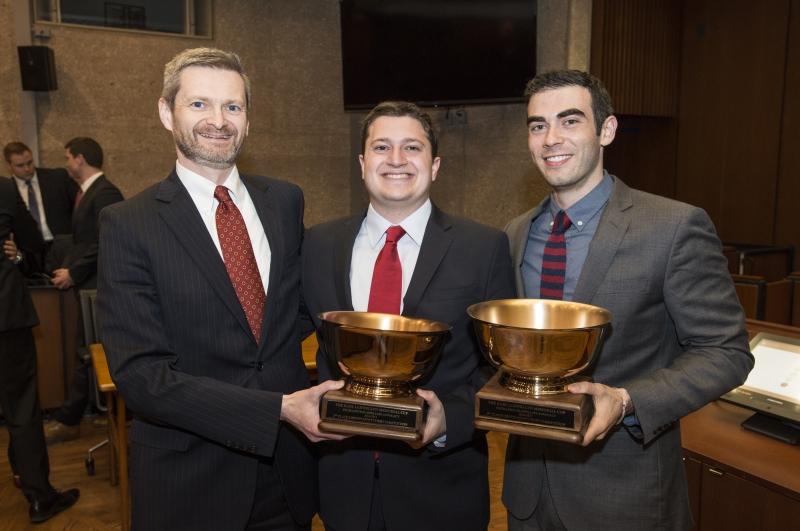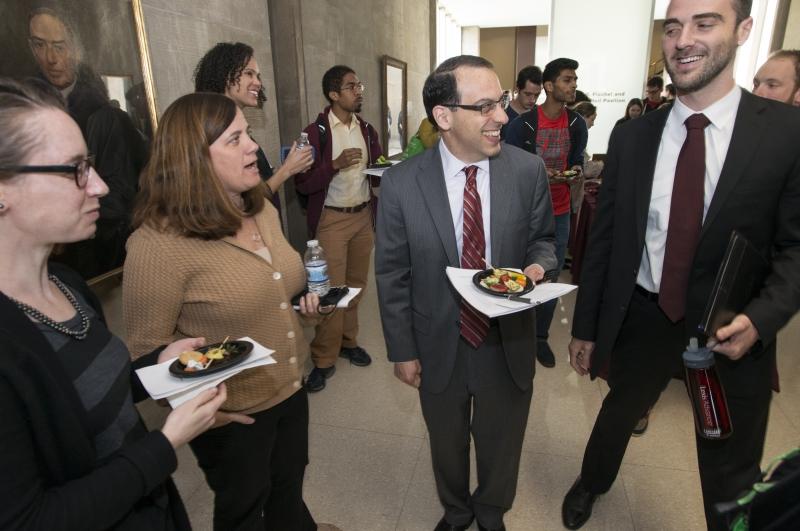 Kaitlin Beck and Joe Egozi, both '17, took first place and earned the Hinton Cup in the final round of the 2016-17 Edward W. Hinton Moot Court Competition after arguing before a panel that included Judge Jill Pryor, Eleventh Circuit Court of Appeals; Judge L. Felipe Restrepo, Third Circuit Court of Appeals; and Judge Richard J. Sullivan, US District Court for the Southern District of New York.
Julius Kairey, '18, and Joshua Pickar, '17, came in second and were awarded the Llewellyn Cup.
The competition began with 62 second- and third-year students, who competed in a preliminary round in October 2016. The four finalists were among the 14 participants who advanced to the second round, which took place in February and was judged by Aziz Huq, the Frank and Bernice J. Greenberg Professor of Law; Assistant Professor Adam Chilton; and Lecturer Adam Mortara, '01. In the final round, the competitors, in teams of two, wrote and submitted briefs on issues presented in Davila v. Davis, a pending case that will consider whether the Supreme Court's precedent that ineffective state habeas counsel can overcome the procedural default of an ineffective assistance of trial claim also applies to the procedural default of claims of ineffective assistance of appellate counsel.
The Hinton Moot Court Competition is open to all second- and third-year students at the Law School and is named for Judge Edward W. Hinton, Professor of Law 1913-1936.