Law School Welcomes New Students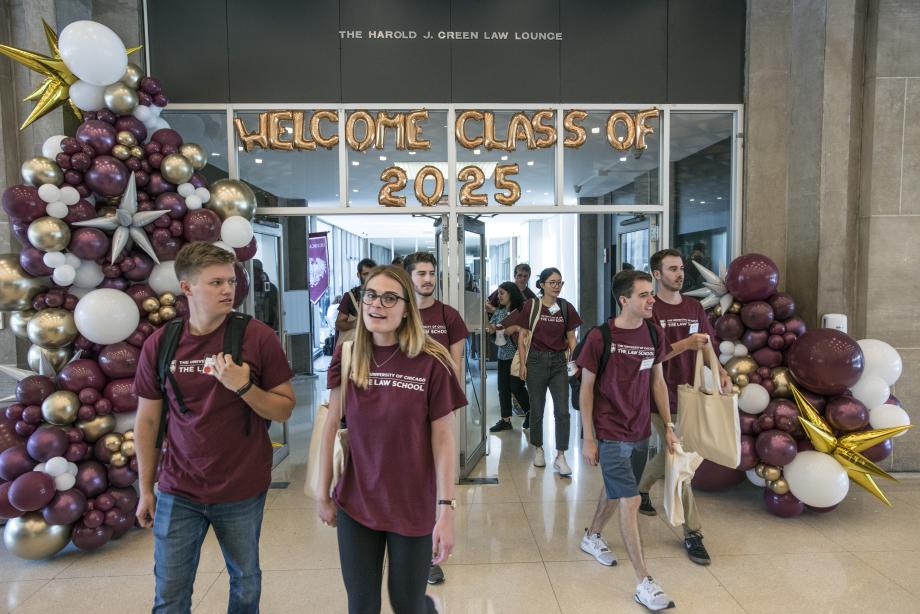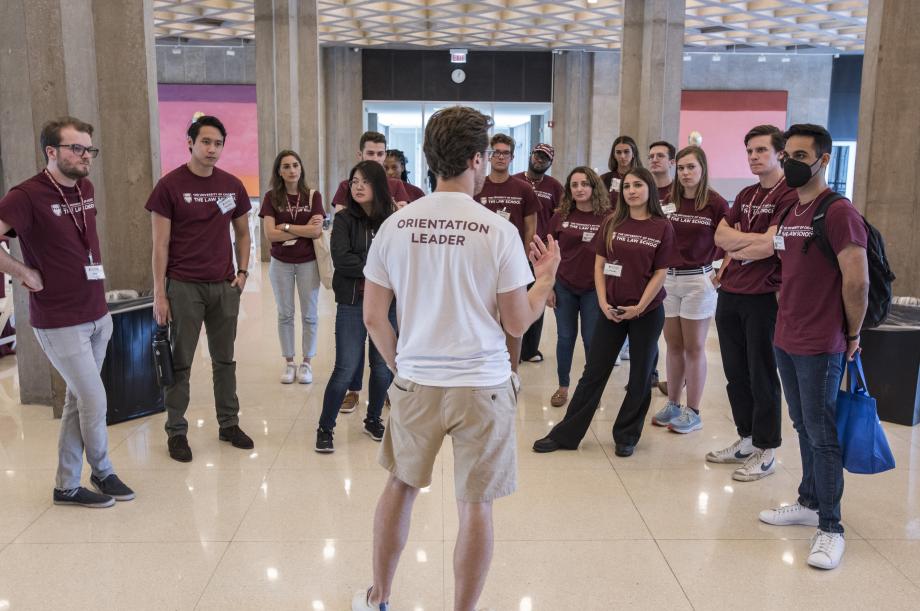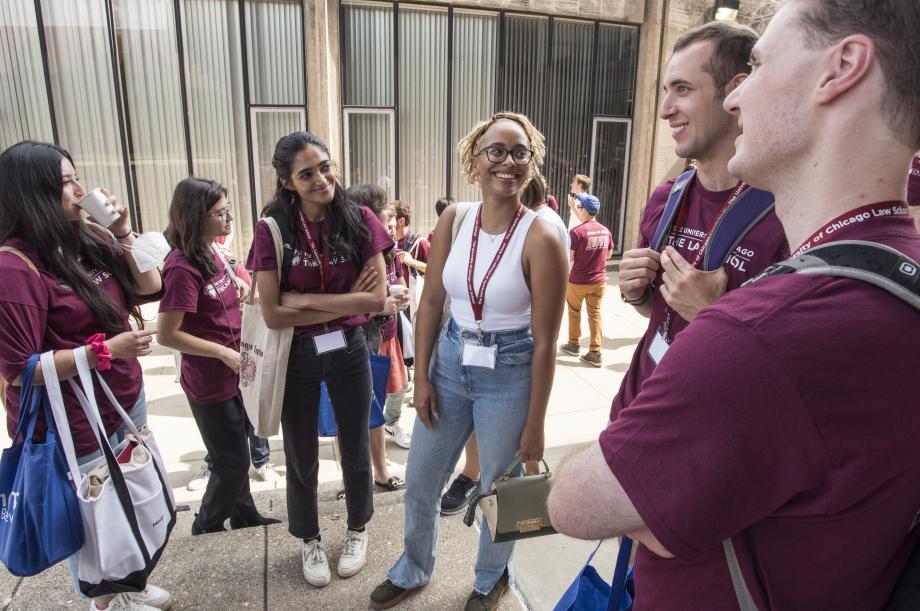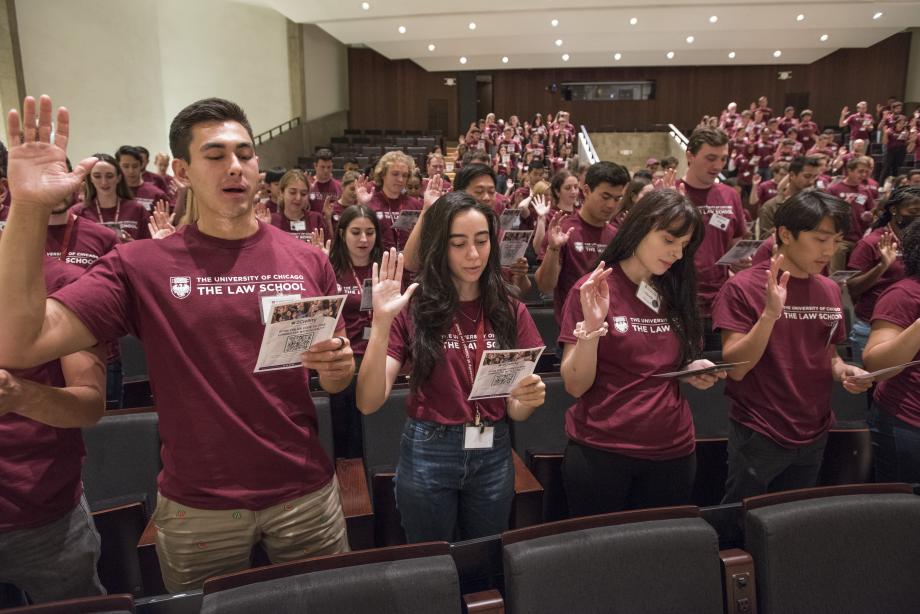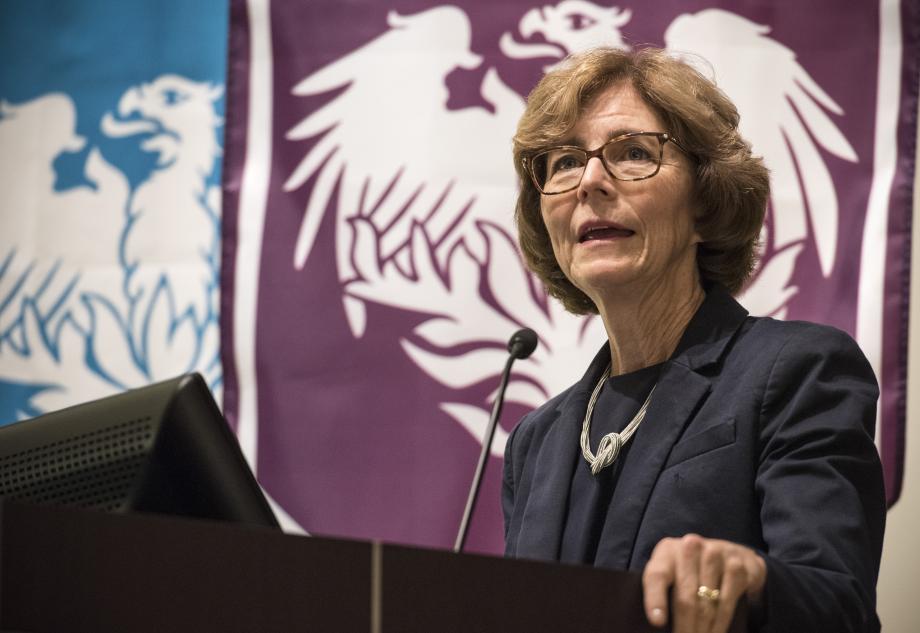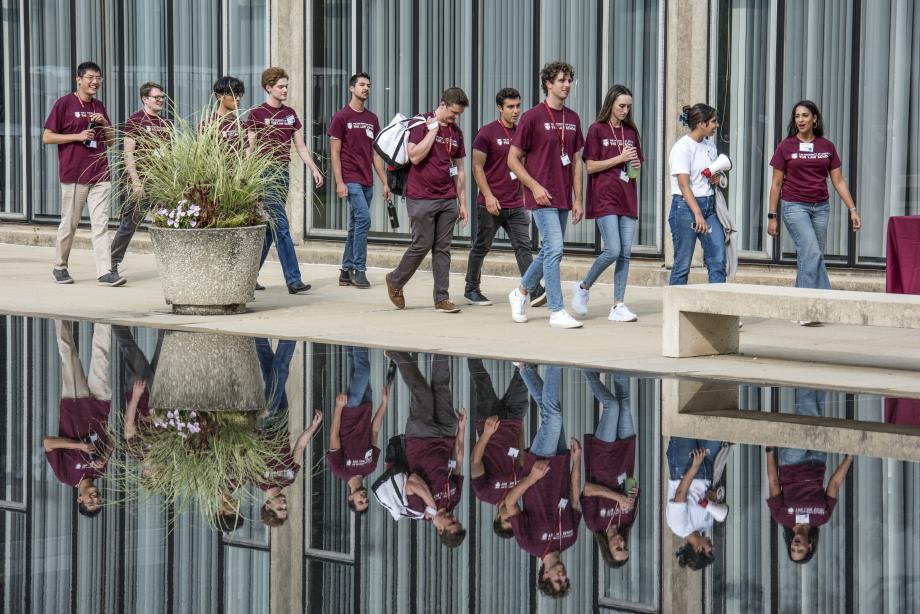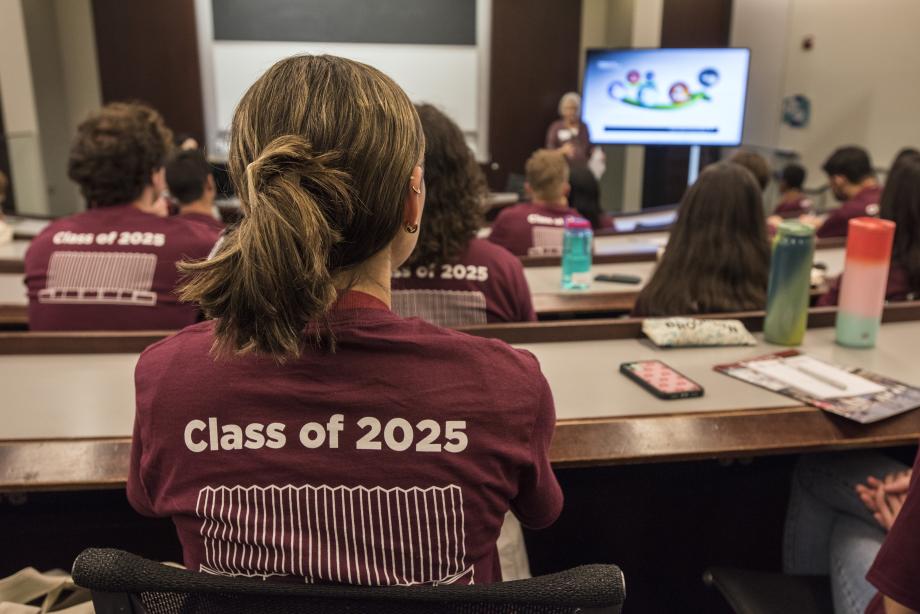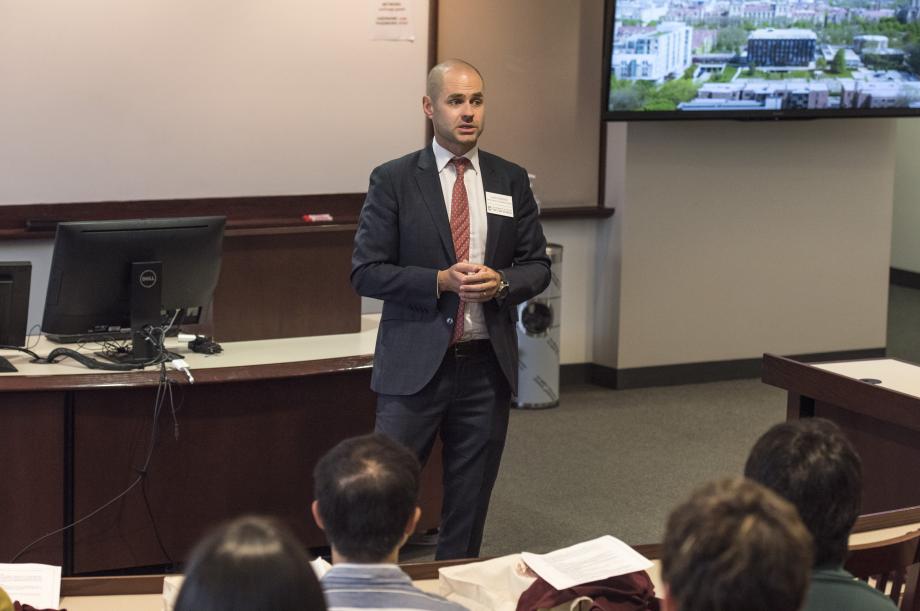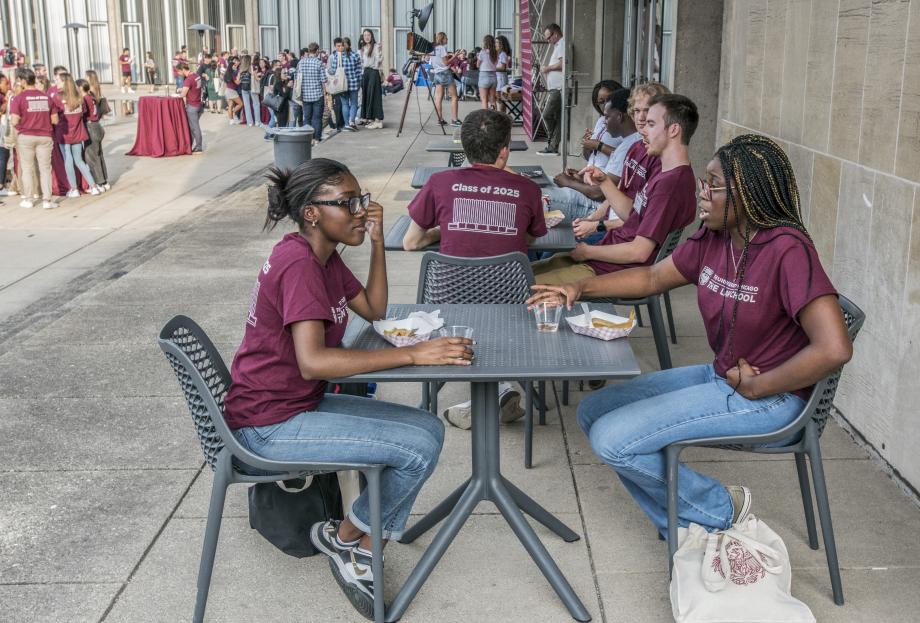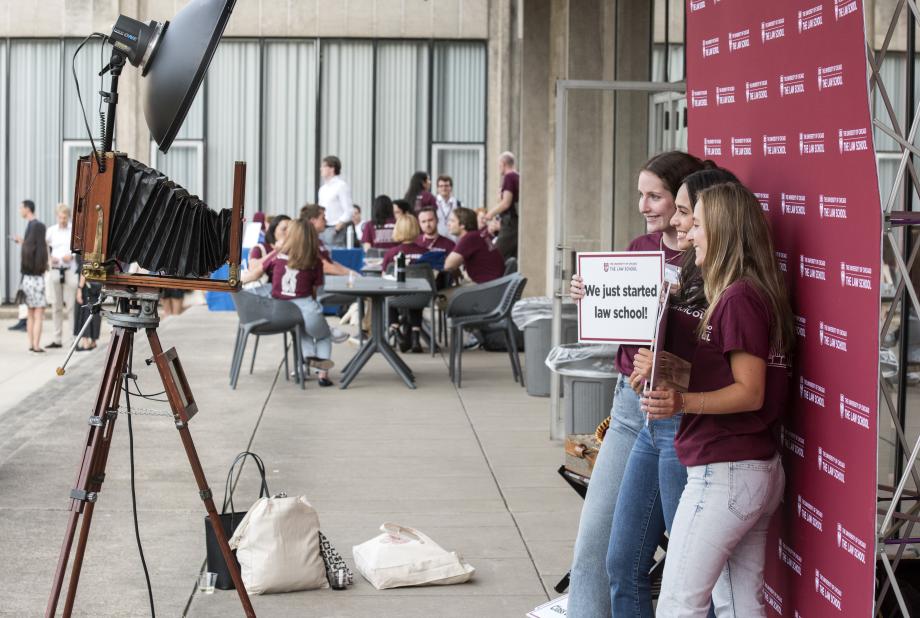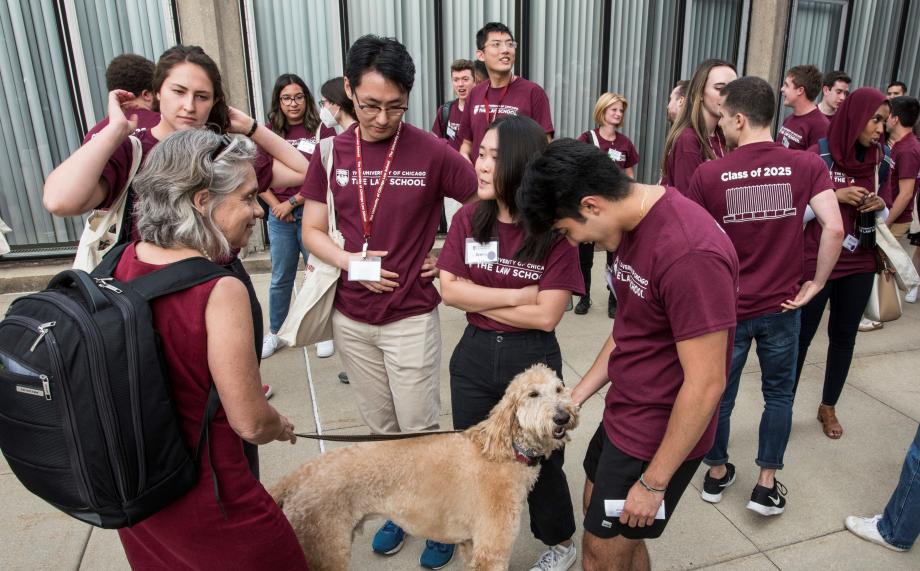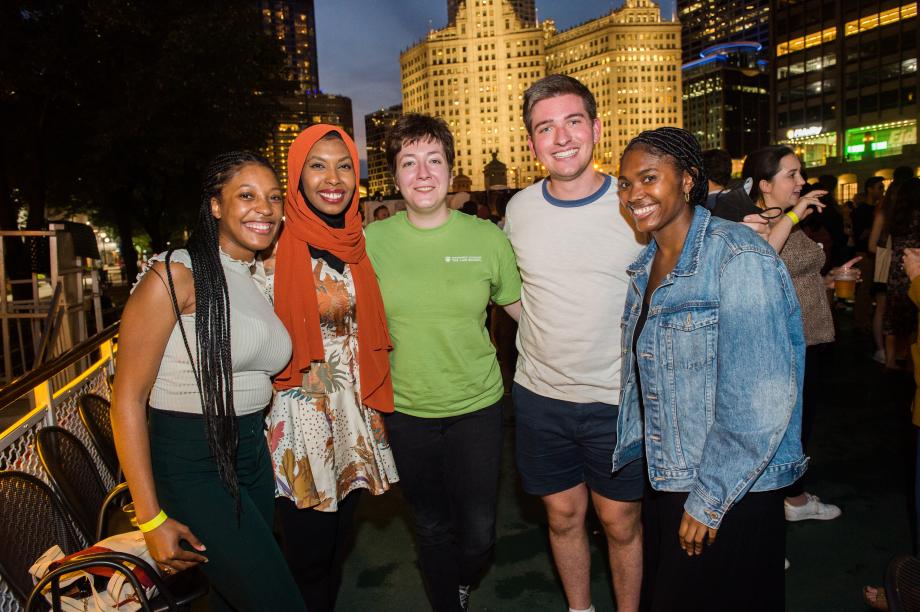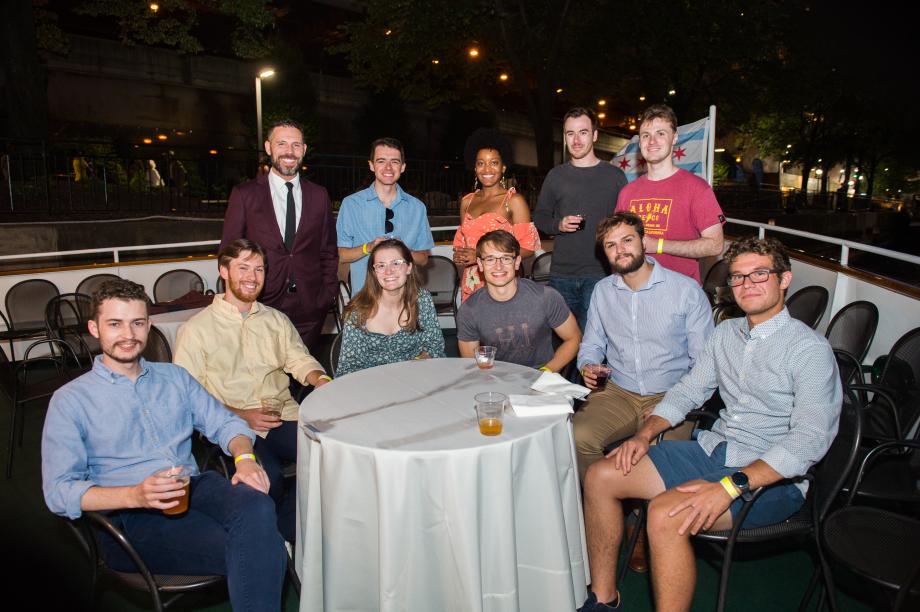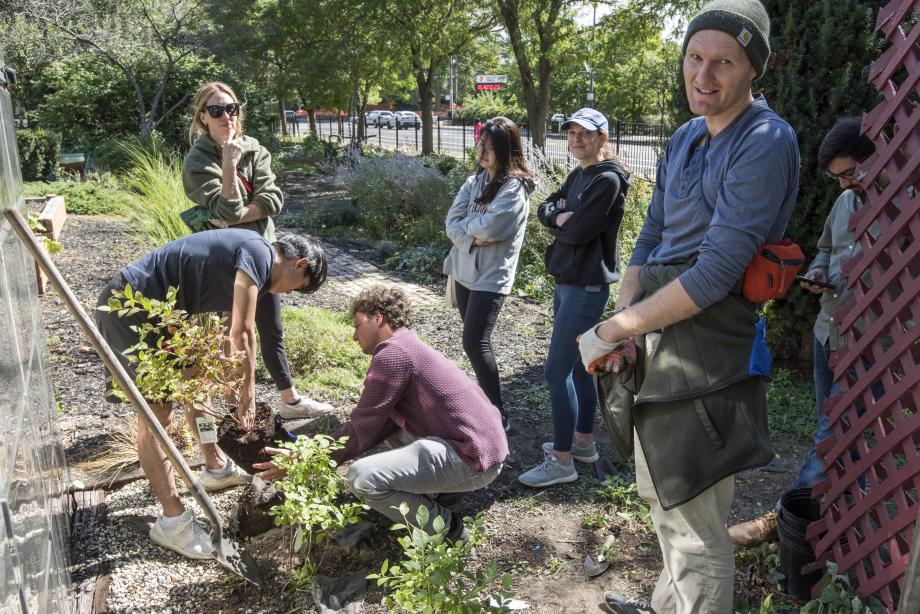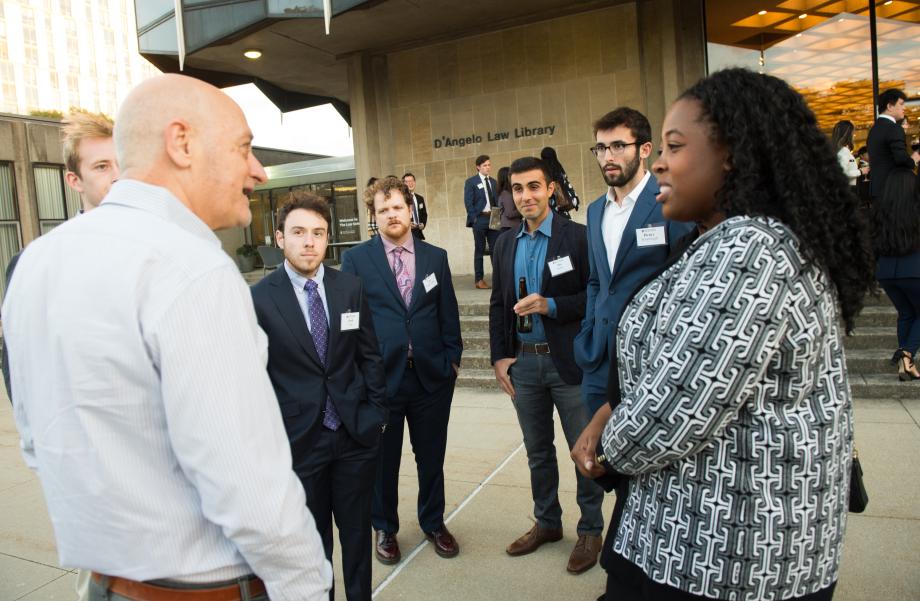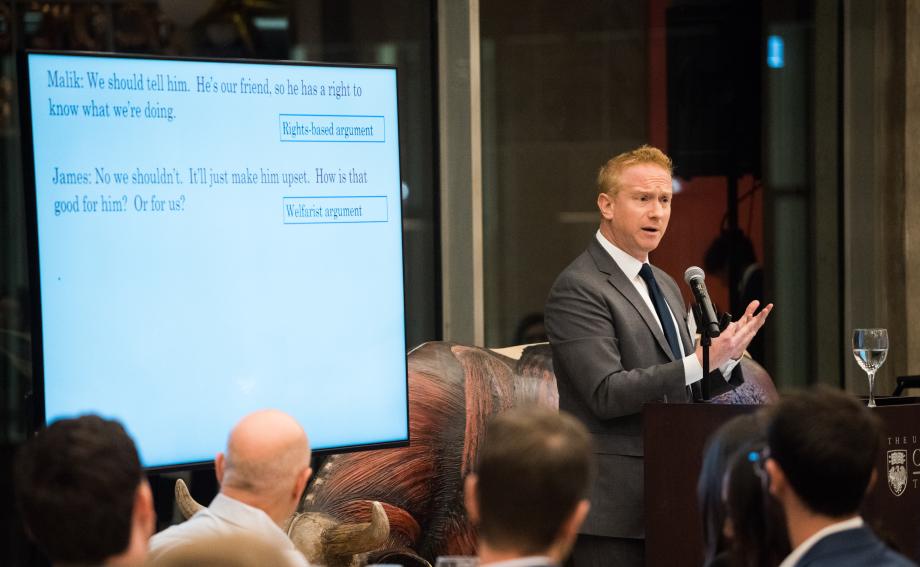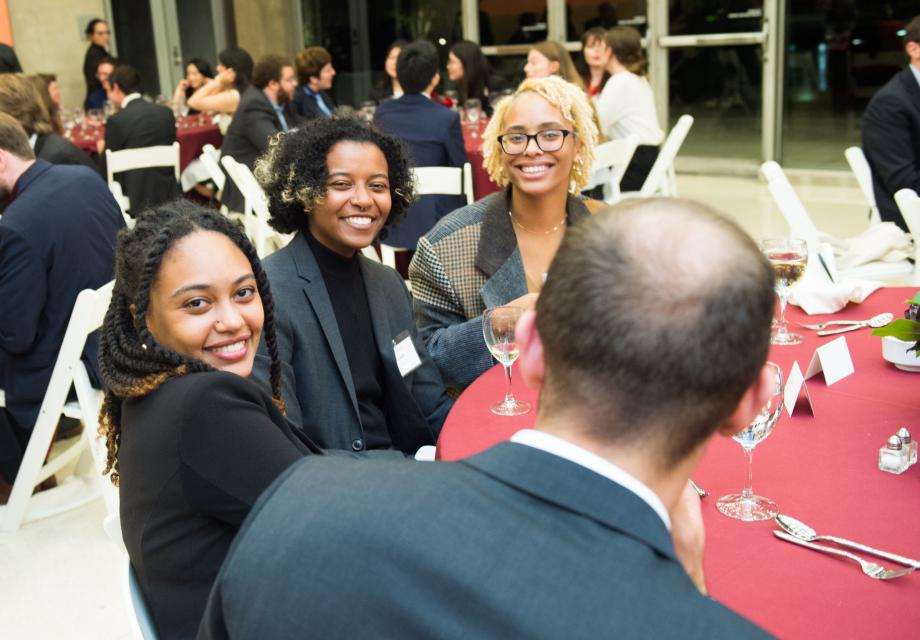 The Law School welcomed the JD Class of 2025 and the LLM Class of 2023 earlier this month. JD students participated in a series of Orientation events that began with a "Clap-In" in which faculty and staff applauded as the new students entered the auditorium; welcome remarks from Dean Thomas J. Miles and other leaders; and an introduction to the Law School's intellectual life led by Professors Emily Buss, Aziz Huq, and Lior Strahilevitz. Here, students enter the Green Lounge, a space that will likely play a big role in their time at the Law School. In this room, they will enjoy Coffee Mess on Wednesday mornings, gather with friends in between classes, and celebrate special events, such as the annual CLF Auction.
For many of the activities, students were divided into six "Bigelow Sections," each of which is named for a prominent person from the Law School's history: Breckinridge (named for Sophonisba Breckinridge, 1904, the Law School's first female graduate); Currie (named for David Currie, a constitutional scholar who served on the Law School faculty for 45 years and authored or co-authored three major casebooks on Federal Courts, Environmental Law, and Conflict of Laws); Director (named for Aaron Director, a Law School professor who played a central role in developing the field of law and economics and founded the Journal of Law and Economics); Hall (named for James Parker Hall, the Law School's first full-time dean); Lafontant (named for Jewel C. Stradford Lafontant, '46, the first African American woman to graduate from the Law School); and Mink (named for Patsy Mink, '51, the first woman of color elected to Congress and the principal author of Title IX of the Education Amendments of 1972). Each Bigelow group (named for Harry A. Bigelow, the Law School's third dean) is led by a student Orientation leader.
The process of connecting and bonding would continue throughout the week as students participated in a variety of team-building activities, including Hearing One Another, a program designed to foster inclusive environments and help participants hone effective communication and listening skills, and the Kapnick Leadership Development Initiative, a program aimed at building skills related to interpersonal communication, presentational speaking, conflict resolution, teamwork, and more.
In the auditorium, students took a Pledge of Professionalism. The pledge was led by Rebecca R. Pallmeyer, '79, Chief Judge for the US District Court for the Northern District of Illinois.
Students took tours of the building and the University of Chicago campus. They listened to presentations by the Office of Career Services. Members of the LLM Class of 2023 met with Justin Swinsick, the associate dean for graduate programs.
Students also attended their first Wine Mess, a beloved Law School tradition; participated in a Day of Service; took a dinner cruise on the Chicago River.
Orientation concluded with an Entering Students Dinner for members of the JD Class of 2025 and the LLM Class of 2023, which featured remarks by Professor Jonathan Masur.