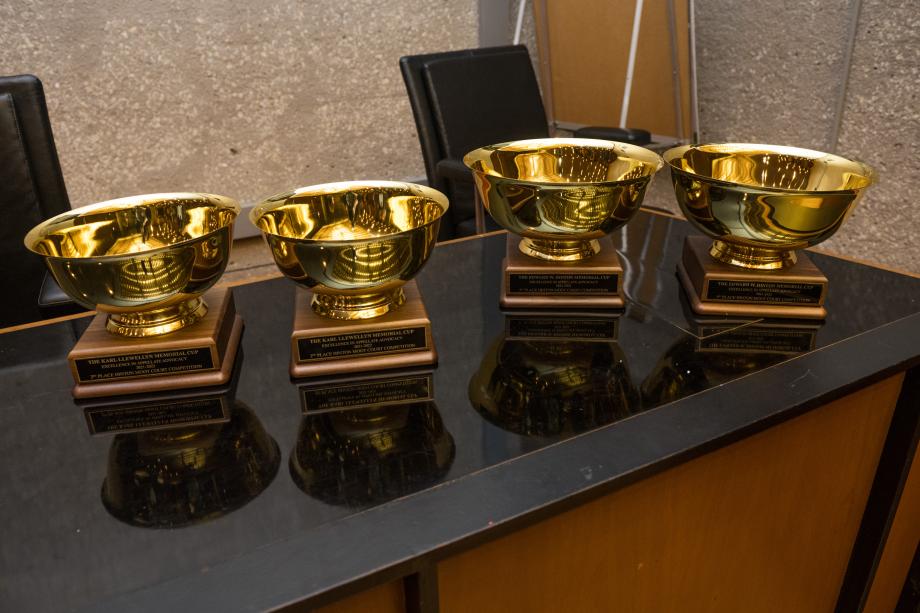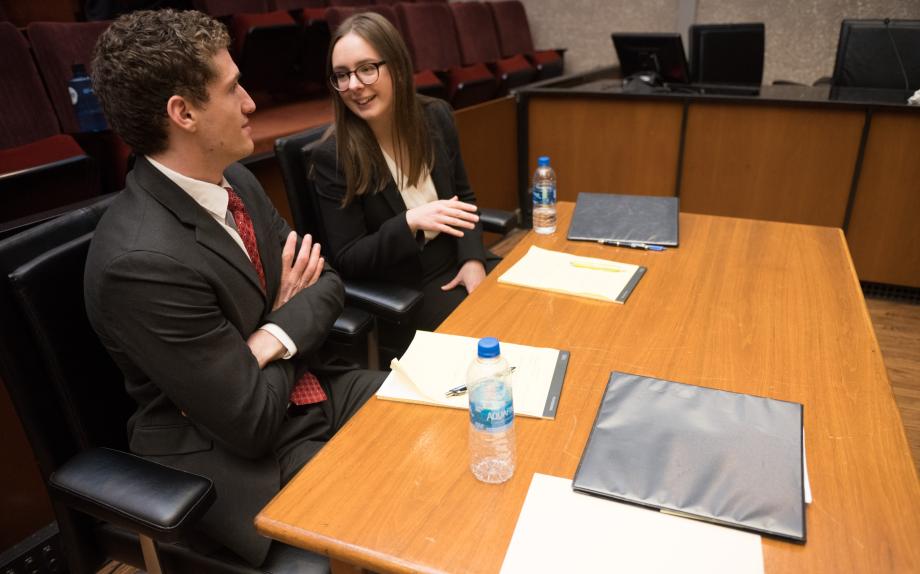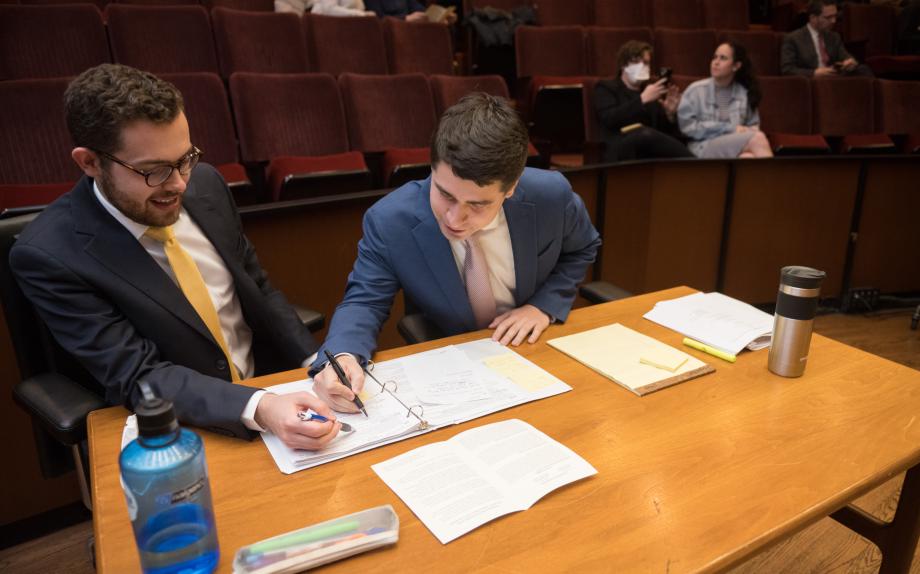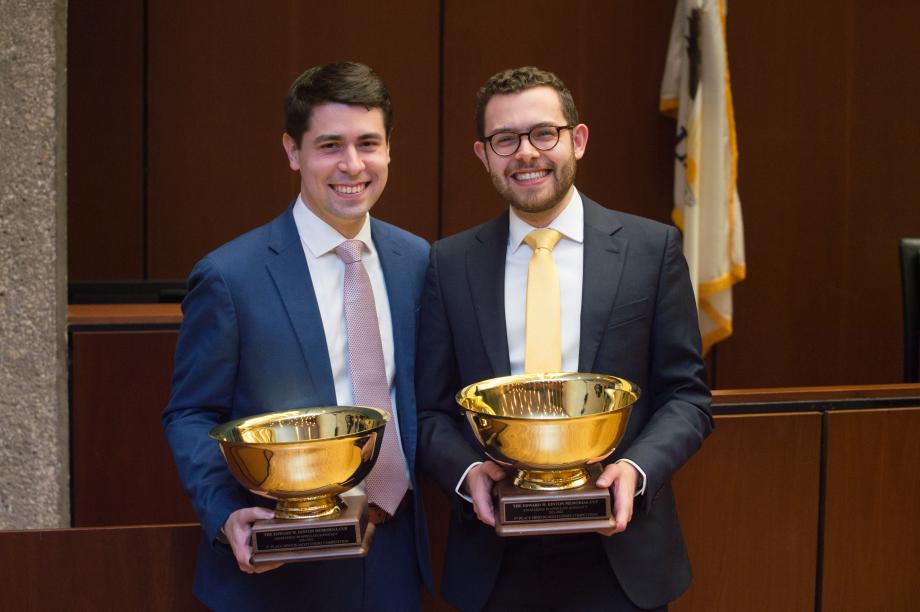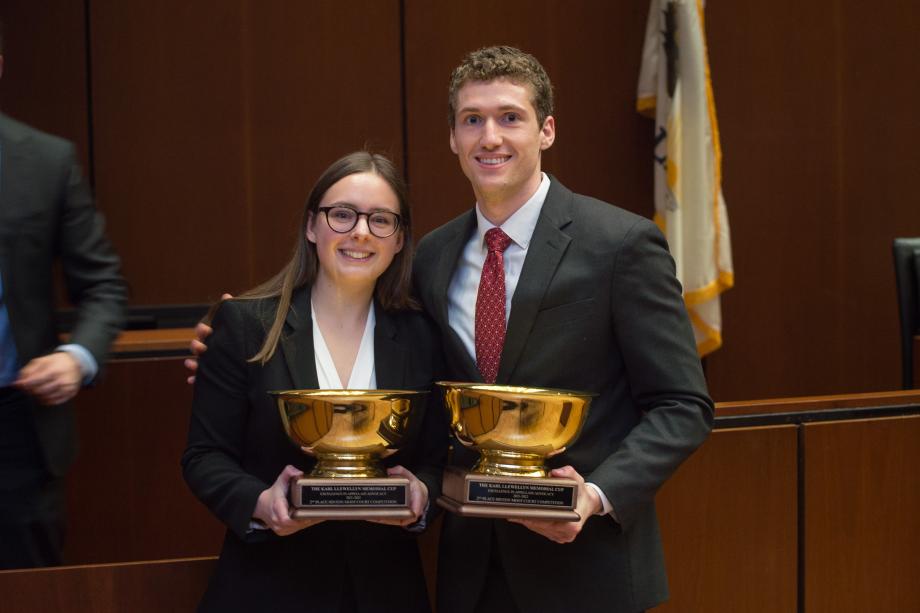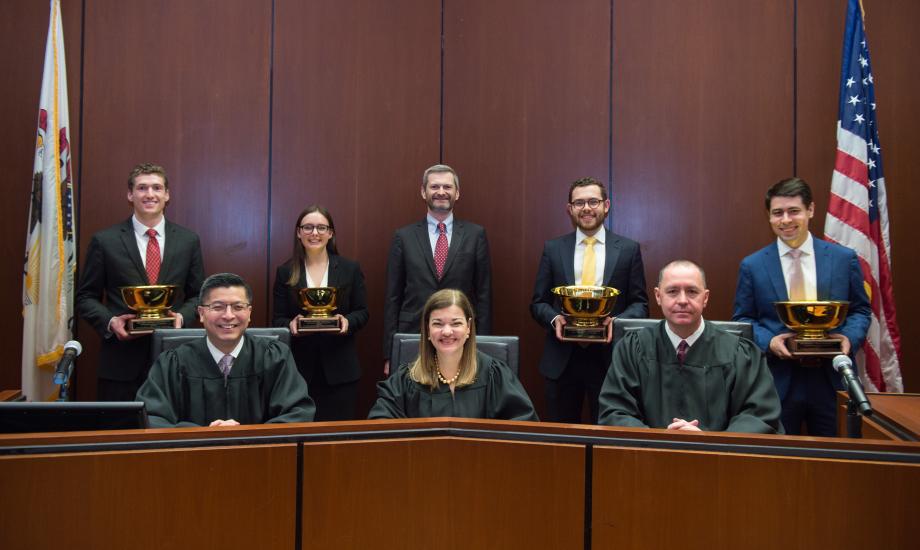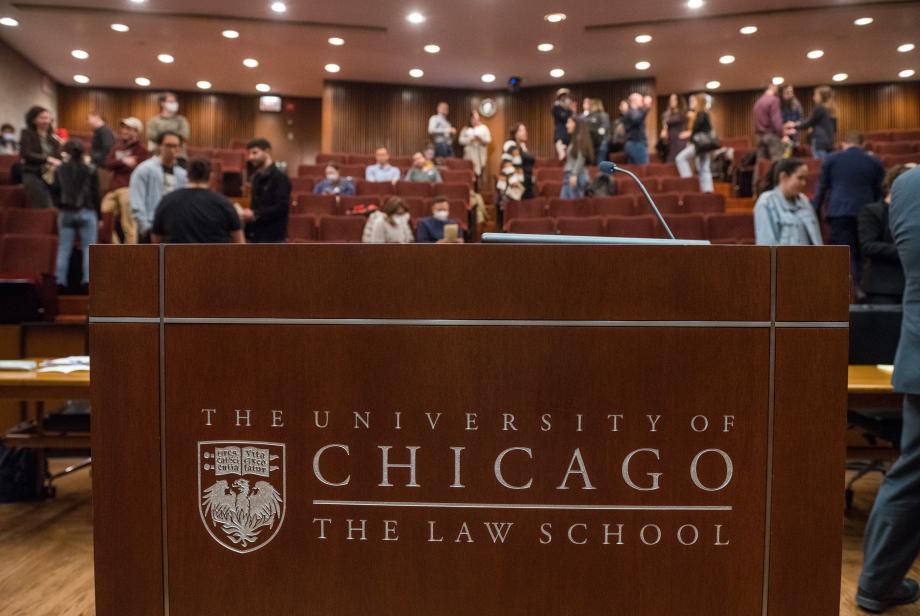 The final round of the Edward W. Hinton Moot Court competition was argued on April 20 before a panel of three federal judges. The competition began with more than 60 second- and third-year law students who participated in the preliminary round in the fall. Fourteen semi-finalists advanced to the second round, which took place during winter quarter.
The four finalists, in two-person teams, argued the school prayer case, Kennedy v. Bremerton School District, before a panel that included Judge Edmond Chang of the US District Court for the Northern District of Illinois, Judge John Kness of the US District Court for the Northern District of Illinois, and Judge Barbara Lagoa of the US Court of Appeals for the Eleventh Circuit. (The real case on which the moot court arguments were based is being argued before the US Supreme Court on Monday, April 25.)
The respondents, Logan Kirkpatrick, '23, and Ale Clark-Ansani, '23, took first place, earning the Hinton Cup. The petitioners, Rebecca Hansen, '22, and Henry Walter, '22, took second place, earning the Llewellyn Cup.
The case centers on a conflict between the First Amendment's establishment clause and the First Amendment's free speech and free exercise clauses. At issue are the rights of a public high school assistant football coach who lost his job after refusing to discontinue his practice of praying publicly at the end of games. During the moot court finals, the students were asked to consider first whether a public school employee who prays by himself but within view of students is engaged in government speech that is not protected by the First Amendment. They also considered whether, if the religious expression is private and protected by the free speech and free exercise clauses, the establishment clause compels the school to prohibit it.