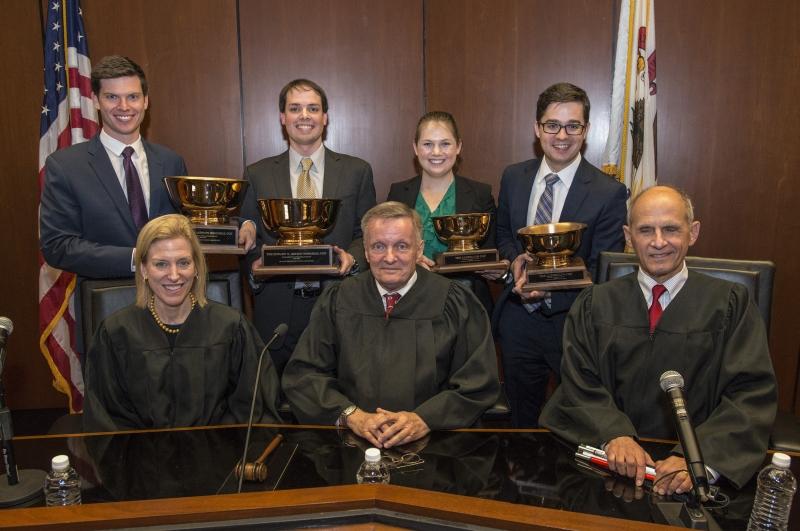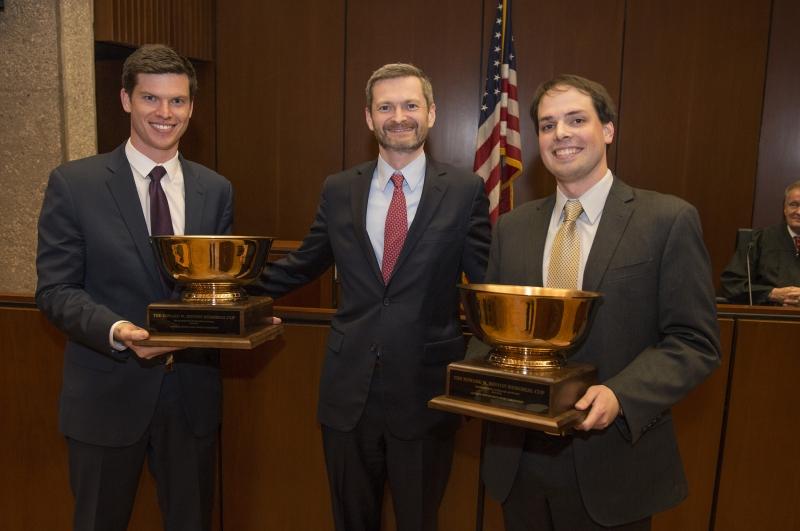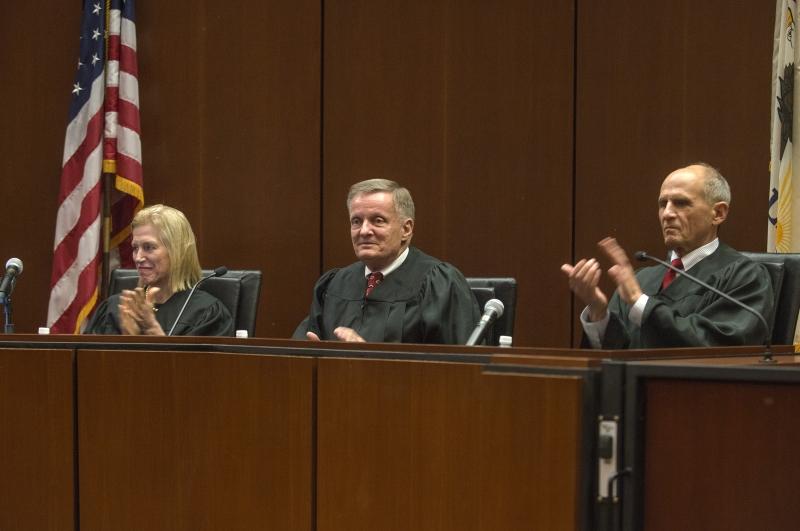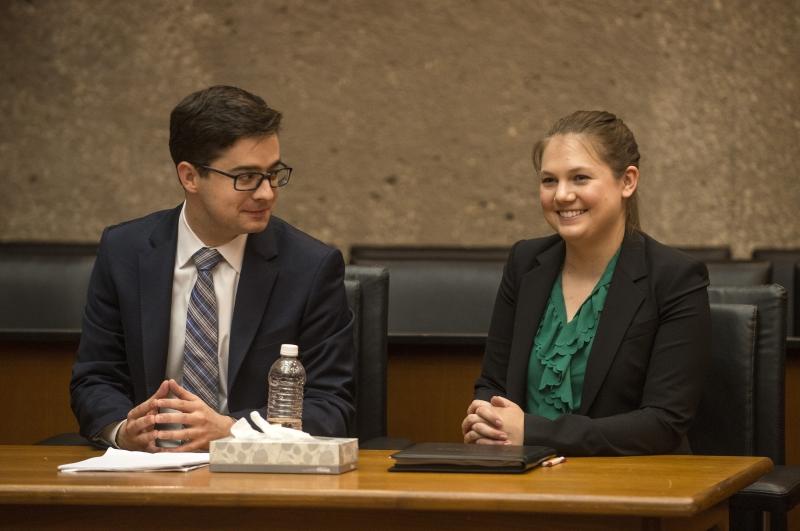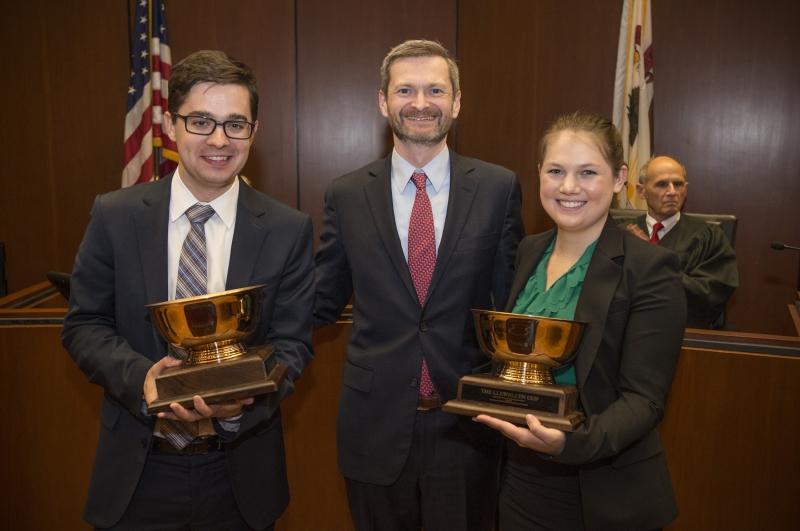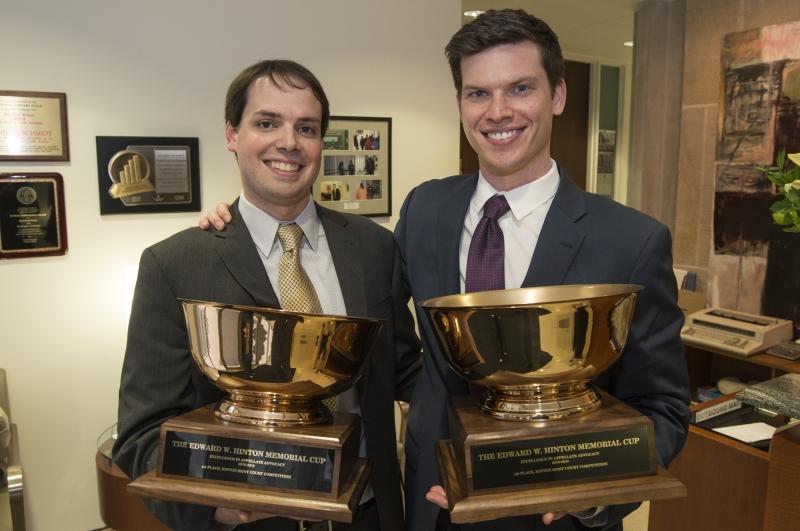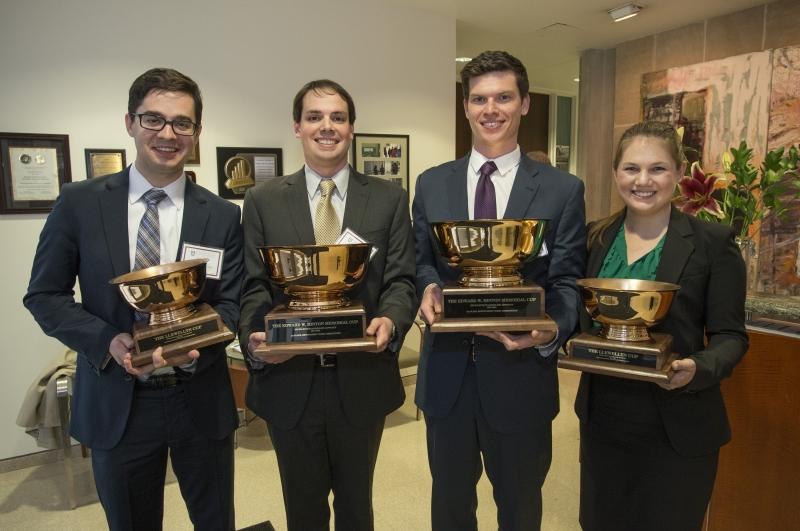 Eamonn Hart, '16, and James Kilcup, '17, took first place in the final round of the 2015-16 Edward W. Hinton Moot Court Competition after arguing before a panel that included Judge Jerry E. Smith of the U.S. Court of Appeals for the Fifth Circuit, Judge David S. Tatel of the U.S. Court of Appeals for the District of Columbia Circuit, and Judge Beverly B. Martin of the U.S. Court of Appeals for the Eleventh Circuit.
Lauren Beebe, '16, and Reeves Jordan, '17, came in second.
The competition began with 65 second- and third-year students, who competed in a preliminary round in October 2015. The four finalists were among the 14 participants who advanced to the second round, which took place in February. In the final round, the competitors, in teams of two, wrote and submitted briefs on issues presented in McDonnell v. United States, which is former Virginia Gov. Bob McDonnell's corruption appeal. The students' arguments hinged on whether "official action" under the controlling fraud statutes is limited to exercising actual governmental power, threatening to exercise such power, or pressuring others to exercise such power, and whether the jury must be so instructed; or, if not so limited, whether the Hobbs Act and honest-services fraud statute are unconstitutional.