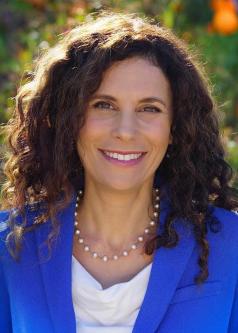 Lecturers in Law
Susan Epstein
Lecturer in Law
Biography
Susan Epstein has extensive experience in education law and policy. As an elected school board member for sixteen years, she has deep knowledge of the impact of Constitutional and statutory law on students, parents, teachers, and other staff. She successfully argued for policy changes in the school district and published articles in national policy publications. In 2020 she received special Congressional recognition for her work.
Susan is an Associate General Counsel and the Technology Lead for Civil Rights at Meta. She recently served as a Policy Volunteer on the Education Policy Committee for the Biden-Harris Transition with a focus on technology and digital equity. Her management consulting clients include education foundations and legal organizations. She conducted legal work on education cases in the race and poverty docket at the ACLU National Legal Office, on adequate education state constitutional cases at Lawyers Committee for Civil Rights in San Francisco, on education civil rights cases at Public Advocates in California, and on corporate transactions at Cooley LLP. As an Echoing Green Fellow, Susan founded and directed a school-based nonprofit organization. She also directed public engagement work for the Bay Area School Reform Collaborative, a $100 million six-county school reform initiative.
While a student at the Law School, she was fortunate to enroll in Barack Obama's seminar on Racism and the Law as well as courses with Elena Kagan including Labor Law and 1L moot court. As an undergraduate at Stanford University, Susan concentrated her studies in artificial intelligence and has maintained a deep interest in technology and its societal implications. She currently serves on the Tech Advisory Board for Learning A-Z, an EdTech company that provides digital resources to over 500,000 educators in 140 countries. She is a frequent public speaker and has published op-eds in multiple publications.