Tremaine Wright, '99: Making an Impact on Her Family Neighborhood and Beyond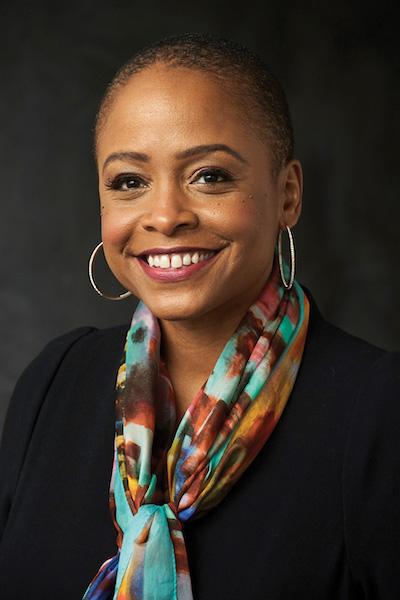 In April, Tremaine Wright, '99, became the first director of New York State's newly created Office of Financial Inclusion and Empowerment. The mission of her office is large—to meet the financial services needs of low- and middle-income New Yorkers and help individuals, families, and communities build wealth—and Wright's qualifications are commensurately large, enough to provide all that she requires to fulfill that mission.
She built those qualifications as a lawyer, an entrepreneur, an elected official, a person with deep community roots, and a self-described "busybody." "I like to get involved," she said. "I like to know what others are thinking and doing and see what I can learn and how I can help."
After graduating from the Law School, she worked in the Manhattan office of the Paul Hastings law firm. Going back to New York City was going home for her, returning to the Bedford-Stuyvesant neighborhood in Brooklyn where she grew up and where she has now lived since she started at Paul Hastings. Today she lives on the same block where her grandparents raised their family.
Within a few years after her return, she was appointed to the area's community board, the municipal entity that advises elected officials and government agencies. She served on the board for 14 years, as its chair and in other leadership roles. From 2017 to 2021, as a member of the state legislature, she represented that community as part of her district.
Her work at Paul Hastings was formative and lastingly valuable for her, she said. "The firm had a big California presence, and its high-tech business was booming with established companies and start-ups. I learned a lot about the tech sector that is still helping me in my job today, and I realized how much I loved deal-making and helping new ventures to grow."
After Paul Hastings, she joined Skadden Arps, where she worked until 2009. While she was at Skadden, she started a coffee shop, Common Grounds, not far from her home, and she continued to operate that business for almost 10 years, until her election to the state assembly. "Common Grounds wasn't just a name, it was a principle," she said. "We provided an intersection for every element of local society, we stood for social justice and community empowerment, we helped people in need, and we became the stable hub around which a whole business area blossomed."
In the state assembly, she chaired the Black, Puerto Rican, Hispanic, and Asian Legislative Caucus. "As a group, we had enough leverage that we could collaborate with others not just to influence state legislation but to affect policies and practices in jurisdictions within the state," she said, pointing as an example to changes in New York City school policies that she and the caucus joined with others to help bring about.
She recalled that after graduating from college she had taken some time off to choose between going to law school or pursuing a doctoral degree. "I decided that law school would give me more career options," she said, "and I definitely was right about that. So much of what I learned at UChicago—inside the classroom and outside of it—has shaped everything I've done since then. We learned how to play within the rules to make change, at the same time as we learned how we could change the rules to make them better. Those are things I have tried to do from day one of my career."
In her current position, she has initiated substantial activities, and she envisions many more. "My office has a big, broad mandate," she said, "and there are so many things we hope to do to empower and support people throughout the state for brighter financial futures. Every day of doing this is a source of great happiness for me."
[Editor's Note: As this issue of The Record was being finalized, Wright was named to an additional major responsibility, as the chair of the state's new Cannabis Control Board, charged with creating and implementing a comprehensive regulatory framework for New York's cannabis industry.]