Senator Amy Klobuchar, '85, Shares Law School Stories, and Lessons, in New Book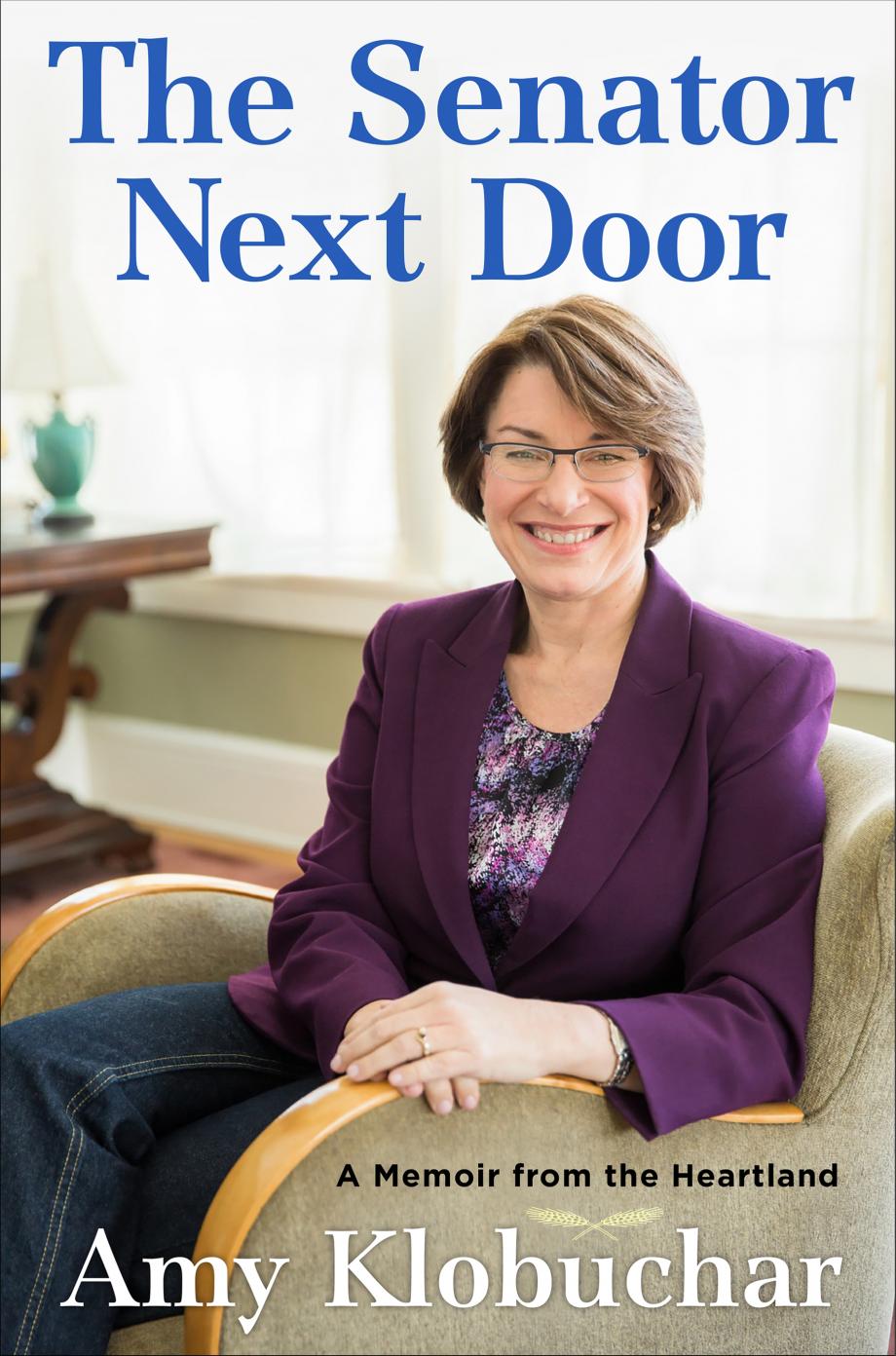 When US Senator Amy Klobuchar, '85, attended the University of Chicago Law School, she and her classmates were known as "the happy class"—a nickname they initially assumed was a complimentary acknowledgement of their fondness for social events and their efforts to reinvigorate the Law School Musical.
"We later learned it was actually code for the unstated but shared belief among some of our professors that our class wasn't likely to produce many Supreme Court clerks," Klobuchar wrote in her just-released book, The Senator Next Door, a forthright and often witty memoir that includes reflections on her time at the Law School. As it turned out, of course, the Class of 1985's proclivity for dancing and costume parties (Klobuchar once dressed as Prince's "Purple Rain" and won a dance contest with a guy dressed as "the bathroom wall") didn't exactly hold them back. Klobuchar is the senior US senator from Minnesota; James Comey, '85, heads the FBI; Randal C. Picker, '85, is the Law School's James Parker Hall Distinguished Service Professor of Law; and countless others have built impressive careers in both the public and private sectors.
"You have to take your work seriously, but you don't always have to take yourself seriously," said Klobuchar, who became her state's first female US senator when she was elected in 2006. "Certainly that was part of my class's philosophy. We took serious classes and were as competitive as the next group, but we decided to have a lot of fun, too. We had a class that really liked each other."
Throughout her rise—before becoming a senator, Klobuchar successfully fought for a Minnesota law  guaranteeing new moms and babies a forty-eight-hour hospital stay and later ran the state's largest prosecutor's office—the value of mirth remained a guiding principle. She also built upon other values that she'd embraced at the Law School, including the ability to understand other people's perspectives and "disagree without being disagreeable." Klobuchar appreciated the diverse viewpoints she encountered among classmates and faculty at the Law School.
"They taught me a different way of thinking," she said. "In politics, the best way to get something done is to understand the other person's point of view so you can try to find some common ground and make compromise. It's something I think is lacking in Washington, and it is something I picked up at the University of Chicago Law School."
In her book, Klobuchar recalls several of her professors, including R.H. Helmholz, whom her classmates—like many Law School students before and after her time—called "The Hammer" because of his sharp responses to wrong answers in class, and former Law School Professor Cass Sunstein, whom she encountered years later when the Senate was considering his nomination as head of the Office of Information and Regulatory Affairs. Klobuchar helped move his nomination through, and he was confirmed 57 – 40.
Klobuchar also shares a story that has become Class of '85 lore—the time she offered "foreseeability" as an answer in Professor Richard Epstein's torts class without knowing that it was a legal theory Epstein, now the James Parker Hall Distinguished Service Professor Emeritus of Law, disliked.
"Seconds after I uttered the word 'foreseeability,' Professor Epstein went wild," Klobuchar wrote. "In front of the entire ninety-student class he started shrieking the word 'foreseeability,' alternating between a high-pitched scream and a cow-like bellow. Prancing around the room, swinging his head, he spoke the word over and over. … Then, in a move that shocked even the most jaded Professor Epstein observers, he lay down on his back on the long table that stood at the front of the classroom, tilted his head, put his fingers in his mouth, and pretended to gag himself, all the time calling out 'FORESEEABILITY. FORESEEABILITY.'"
Years later, as she was writing The Senator Next Door, Klobuchar called Epstein to check the story with him. "He didn't exactly remember the story, though many of my classmates did," she said. "All he said was, 'That sounds like something I would have done.'"
Throughout the memoir, which begins with her middle-class Minnesota upbringing, Klobuchar describes embracing the image that gave her book its name. "I wrote the book to show that there are people of good will working (in politics), there are people who want to get things done, and that we should get more people like that involved in the process—that's why I called this The Senator Next Door," she said, adding that her job, at its core, is to represent her neighbors—and doing that well often involves building bridges.
"We need to start putting value on compromise," she said. "As I said in the book, courage to me is not a Mr. Smith Goes to Washington moment anymore, where you give a speech by yourself to an empty chamber. Courage is whether you're willing to work with someone you don't always agree with, and stand next to someone you don't always agree with, for the betterment of this country."