Police Accountability Clinic Launches Unprecedented Database of Chicago Police Misconduct Records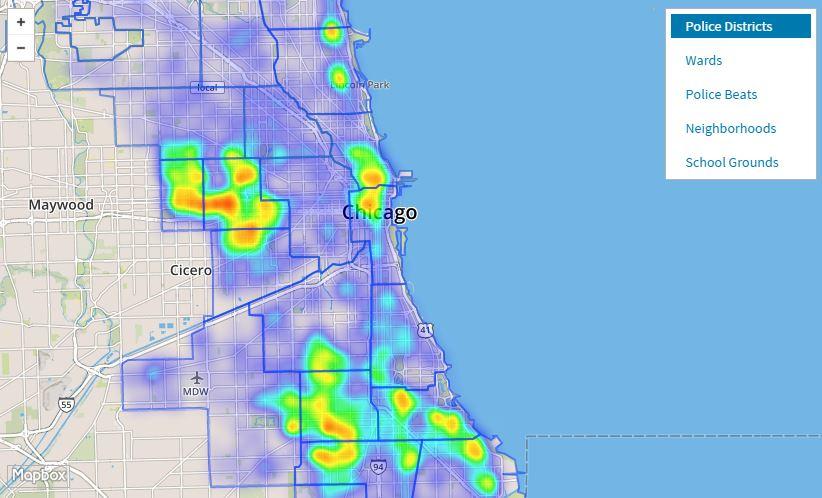 Note: This story has been updated with links to the just-released database.
The Law School's Civil Rights and Police Accountability Clinic has launched an interactive online database that, for the first time, gives the public access to tens of thousands of Chicago police misconduct complaints, a release possible because of a precedent-setting clinic victory that opened up police misconduct records throughout Illinois.
"This is historic: nothing like this exists or has existed before," said Craig Futterman, Director of the Police Accountability Clinic. "The whole nation is saying we need this kind of data, and the Law School is helping make it available."
The Citizens' Police Data Project was created jointly with the Invisible Institute, a journalistic production company. It includes more than 56,000 complaints filed against more than 8,500 officers, including every allegation of police misconduct within the Chicago Police Department filed between March 2011 and September 2015. In addition, the database contains records on officers who were repeatedly accused of abuse between 2000 and 2008. Eventually, Futterman hopes the database will include the complete list of abuse allegations against Chicago officers going back to 1967. The full dataset, which is more than 7,000 pages, is the subject of ongoing litigation between the City of Chicago and the police union, which is seeking to block the release.
Police misconduct records became public information in 2014 when the clinic won the landmark Illinois appellate case Kalven v. Chicago. To bring the legal victory home, the clinic teamed up with the Invisible Institute to collect the data and make it accessible to the public. The new user-friendly website, which will be regularly updated, offers a variety of tools for sorting, filtering, and mapping the data. Each record contains information about the complaint and its outcome; the accused officer, including the officer's name, race, age, gender, and unit of assignment; demographic information on the complainant, including race, age, and gender; and geographic information on where the incident occurred.
"This is what the Law School does best," Futterman said.  "It generates the knowledge to enable scholars, policymakers, and ordinary citizens to address the fundamental issues of our time."
Policing