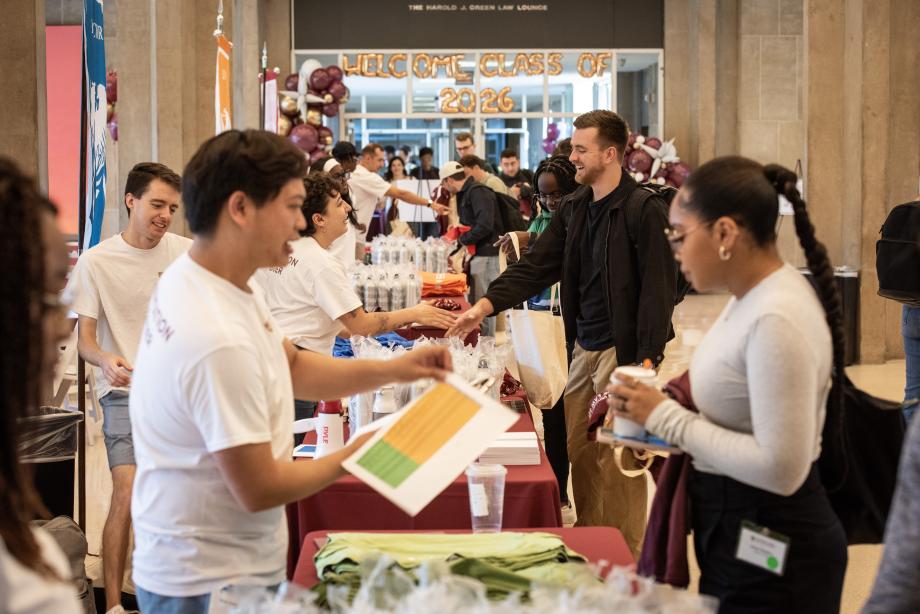 The Law School welcomed the 191 members of the Class of 2026 for the first day of orientation this week.
Members of the class graduated from 79 undergraduate institutions, hail from 34 states, have written more than 50 theses, play 32 different musical instruments, have resided in more than 30 countries, speak more than 30 languages, and have participated in more than 20 varsity sports.   
The Class of 2026 includes five black belts, five Eagle Scouts, and two classically trained ballerinas.
In addition, the class includes:
a feature film director,
a patent holder,
an archeologist who has excavated a third century imperial Roman site,
an equestrian showjumper,
a bestselling author,
a Team USA karate team member,
an opera singer,
a beekeeper,
a runway model,
a chalk art muralist,
a professional baseball umpire,
a National Cheer Champion, and
a United Nations Millennium Fellow.