Helen Toor, '82: Judging a Variety of Cases with Compassion and Empathy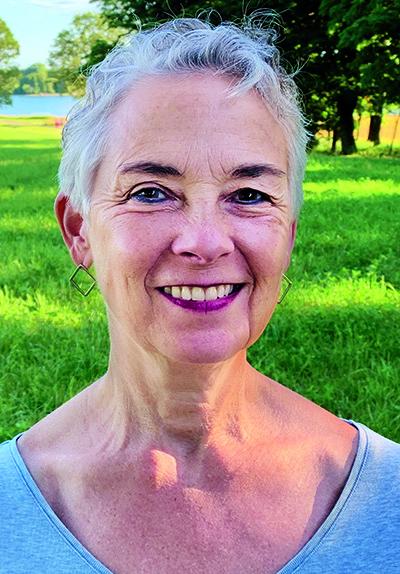 Helen Toor, '82, has served on Vermont's Superior Court since 1999, and the state's legislature voted earlier this year to retain her on the court for six more years. The Superior Court is the state's trial-level court.
"This is a great job and I love it," she said. "In fact, I feel very fortunate to be able to say that I have enjoyed every job I've had since law school." She came to the bench from 10 years as chief of the civil division of the US Attorney's Office for the District of Vermont, and that followed seven years in New York City, first as a law firm attorney and then as a staff attorney with the US Attorney's Office for the Southern District of New York.
"I had been at the Southern District for a couple of years when the Vermont office was expanded from one division to two, creating a new civil division," she recounted. "They asked whether anyone in the Southern District's civil division would be interested in heading up that new Vermont division, and I jumped at the chance. I have loved Vermont ever since I came here to get my undergraduate degree from the University of Vermont."
Vermont's Superior Court judges can be assigned to any of the state's 14 counties for a period that is typically one or two years, and they can be assigned to handle civil, criminal, or family-court matters. "The diversity in this job has been phenomenal," Toor said. "Different locations, different areas of law, and vastly different types of cases, from ones that are pretty routine—although not to the parties involved—to ones with complicated and challenging legal issues."
These days her seniority helps her get assigned to the civil division most of the time. "I particularly enjoy civil cases because there is so much variety," she said. "Medical malpractice and large-scale business disputes—trade secrets cases, for example—often involve expert witnesses who are essentially educating me in entirely new areas. It can be fascinating!"
She comes from a scholarly family—her father was the dean of Carnegie Mellon's engineering school and her mother earned a PhD in chemistry. "My father did a lot of significant things, like starting Carnegie Mellon's first department of engineering and public policy and working hard to attract more women and minority students to the engineering school, and my mother was—and still is—a strong, independent woman," she said. "They gave me a belief that I could, and should, make a difference in the world."
She said that two experiences at the Law School were particularly important to her. One was participating in the Mandel Clinic. "Gary Palm ['67] was an amazing teacher, and it was through the clinic that I went inside a jail for the first time, an occasion I'll never forget and one that has affected my judging," she recalled. The other formative experience was the Bigelow writing program. "It was vexing to learn that my writing wasn't as good as I thought it was, but I believe that communicating clearly became one of my strengths, and it's a very important one in my current job," she said. "People—especially those without lawyers—are more likely to understand and accept decisions that aren't garbled by legalese." She also writes an occasional newspaper column informing readers about the court system.
In 2014 she led the creation of a program that provides pro bono attorneys to people facing eviction, and early in the pandemic she halted eviction proceedings in the county where she was serving (the state's largest county) even before the legislature acted. Her calm and empathetic demeanor on the bench is often remarked on, and it is memorialized in a YouTube video, "Judge vs. Angry Plaintiff," that has been viewed more than 70,000 times. "Compassion and empathy are key elements of doing this job well," she said.
Kayaking, hiking, and gravel biking are among her preferred free-time activities, and she keeps a file of new things she might do when she retires. "The file is pretty big now," she said, "but I'm not quite ready to say goodbye to the bench yet!"