Euler Bropleh, '08: Building a Business that Supports African Ventures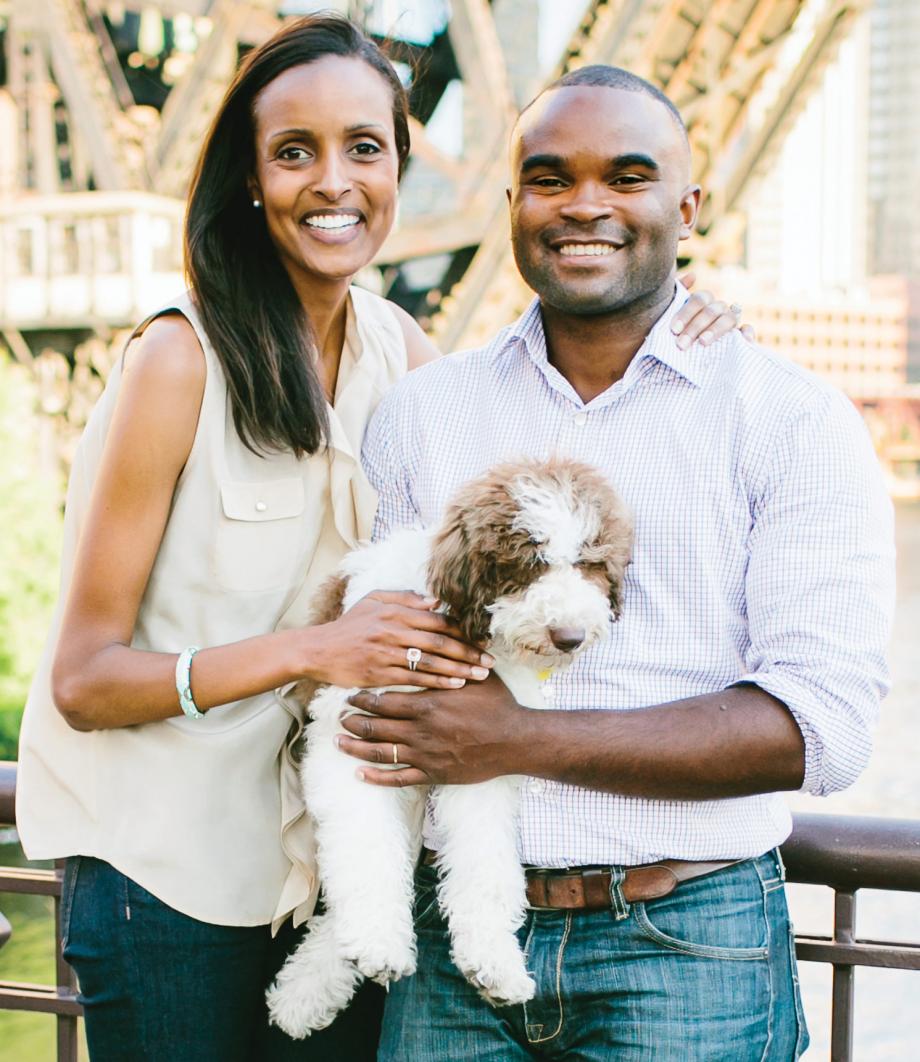 In 2014, Euler Bropleh, '08, founded VestedWorld, a company based on a business model he began formulating while he was at the Law School. VestedWorld is a venture capital fund that allows investors to invest in carefully screened early-stage companies in Africa.
Helping African companies grow was an appealing business concept for Bropleh, whose family escaped civil war in Liberia and came to the United States when he was nine years old. 
"As a kid, I saw these differences between the United States and various African countries, and I wondered why they were so great," he said. "I wanted to make a difference in my homeland."
At first, Bropleh thought politics would be his path for contributing toward improvements. "I imagined myself going back and becoming president of Liberia," he recalled.
At the Law School, he attended a talk by one of the founders of Kiva, a nonprofit that crowdsources small loans for microenterprises in developing countries. If the business succeeds, Kiva's donors recoup their principal but do not realize any additional financial returns.
"I loved how Kiva engaged nearly a million people in supporting thousands of small businesses, and I was learning how successful businesses can strengthen the overall social fabric of a community or a country," he said. "I put my Chicago hat on and wondered how much more good might be accomplished if investing in emerging companies was incentivized by real profits for the investors."
For a Law School class, he developed a business plan for the enterprise he had in mind. "My professor, John Rodkin, said he thought it was a great idea, and he encouraged us to pursue it," he remembered. "But there was one big problem—regulatory requirements at that time prohibited the creation of such a company."
He joined Latham & Watkins after graduation, specializing in corporate transactions. In 2011 he married his Law School classmate Ebba Gebisa, whose family is from Ethiopia. In 2012, when they were both working in Hong Kong (she is an associate at Skadden Arps, focused on corporate restructuring), seeing booming Asian economies reignited his desire to support African ventures. The timing was now right—the new JOBS Act had removed the regulatory constraints.
Today, VestedWorld and its investors have invested in six African companies, in four different countries. VestedWorld and its team of advisors scrutinize risks and assess potential returns. "Right now, there are more promising opportunities than we can fund," Bropleh said. "We started relatively small on purpose, but I look at what David Rubenstein ['73] has achieved with the Carlyle Group and I'm inspired by that. I want VestedWorld to be one of the best venture funds focused on developing countries." And they're on their way: VestedWorld is in the process of raising a $25 million fund.
His contributions to the life of the Law School, as president of the Black Law Students Association and in many other roles, earned Bropleh the Ann Watson Barber Outstanding Service Award.
"The Law School has helped me in so many ways," he said. "It reaffirmed my conviction that a healthy private sector can drive positive change throughout a society, and supported my specific idea for helping that happen. I made many great friendships, not to mention meeting the love of my life. Several Law School alumni are among our investors, and students at the Innovation Clinic help us evaluate opportunities. Also, coming to the Law School with views that were more left-leaning than those of many of my classmates, I learned how to listen better, consider other points of view, and state my own convictions more persuasively, all of which have helped me with running VestedWorld."
Bropleh has a favorite question that he and his team often ask when interviewing the leaders of companies they are thinking of funding: If you weren't doing this, what would you be doing?
"For me, the answer to that question is easy," he said. "If I weren't doing VestedWorld, I'd be doing something exactly like it. And I hope to be doing it for a very long time."