Asma Uddin, '05: Faithful Advocate for Religious Freedom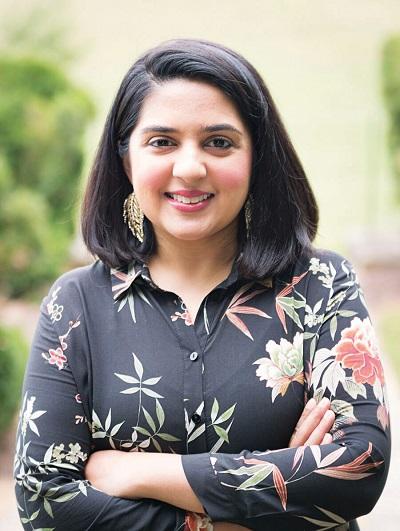 Last year, when the University of California–Los Angeles introduced a sweeping new interdisciplinary program of research and teaching related to security and religious freedom, Asma Uddin, '05, was named as one of the program's first fellows.
"This is a great opportunity for me to continue pursuing a subject that has engaged me for a long time," Uddin said. "It's about the ability to live your faith fully; about the legal rights of individuals and groups to engage in religious exercise without inappropriate government incursion, particularly incursions based on assertions of a necessity to maintain public order or safety. These aren't easy questions, but I think they are crucial ones, all around the world."
She has engaged with those questions, and with other legal and social issues related to religion, in a broad range of ways. She cofounded a nonprofit that explored religious freedom issues, and served as its director of strategy. She teaches a seminar on Islam and religious freedom at the Antonin Scalia Law School of George Mason University. She has authored articles about Islamic law for scholarly journals and edited books related to Islam; she regularly speaks at conferences and workshops; and she's a prolific contributor to publications that have included the New York Times, the Washington Post, Tikkun, and Teen Vogue. A film series she coproduced, The Secret Life of Muslims, was nominated for an Emmy and a Peabody Award.
From 2009 to 2016, Uddin was a staff attorney at the Becket Fund for Religious Liberty. In her first years there, she trained advocates, lawyers, judges, religious leaders, journalists, and students throughout the world in religious freedom law and principles. Later, her focus shifted to serving as legal counsel in US-based cases, where she played a major role in Supreme Court victories in high-visibility cases related to the provisions of the Affordable Care Act and to protecting the religious freedom of prison inmates.
"When I was at the Law School, Professor Hamburger helped me develop my ideas about religion and the law," she recalled. "We shared a level of discomfort with the extent to which American government action was encroaching on religious freedom. And I also benefitted greatly from my interactions with Professor Case, who came down differently from me on many issues but was always ready to listen and discuss. The Law School's commitment to respectfully seeing issues from many perspectives to arrive at greater understanding and, potentially, better policies, is just the kind of thing I am trying to do in all my endeavors."
She also founded the web magazine altMuslimah.com, now in its ninth year, which is devoted to issues at the intersection of gender and Muslim faith. "We learned when we created altMuslimah that there were so many of us who wanted to be authentic in our faith, devoted to our faith, and who were struggling with issues that we didn't always know how to fit with our lived realities," she said. "It turned out that these were conversations that people were desperate to have. The response has been overwhelming."
Her new role at the UCLA Initiative on Security and Religious Freedom has the potential for great impact. Its interdisciplinary approach will include experts in public policy, national security, technology, entertainment, and public health, and part of its mission is to establish seminars and clinics at UC law schools, as well as disseminating programming within all 10 of the UC system's research universities.
"My work comes from a very deep part of me, and I feel like I have been preparing for this position in one way or another for practically my whole life," Uddin said. "I have an amazing husband who bends over backward to help make my dreams possible. I wake up every morning looking forward to what life will bring."