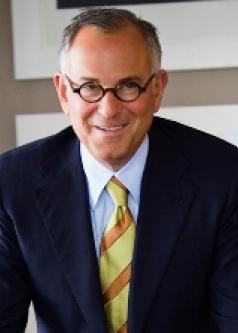 Academic Faculty
Senior Lecturers
Andrew M. Rosenfield
Senior Lecturer in Law
Biography
Andrew M. Rosenfield, an economist and a lawyer, was educated at Kenyon College, Harvard University, the University of Chicago, and the Law School.

Rosenfield is a Managing Partner of Guggenheim Partners LLC and Managing Partner and Chief Executive of The Greatest Good, an economics and philanthropic consulting firm. Greatest Good is led by Rosenfield, Steve Levitt, and John List among others and includes many of the world's best economists. Rosenfield was, for more than 20 years and through its sale to a public company, President and Chairman of Lexecon Inc., a firm that he co-founded in 1977 with Richard A. Posner (Ret. Judge on the US Court of Appeals for the Seventh Circuit) and William M. Landes (the Clifton R. Musser Emeritus Professor of Economics at the University of Chicago).

Rosenfield is also active in the Chicago community and is a member of the Board of Trustees of the University of Chicago and Vice Chairman of the Board of Trustees of the Art Institute of Chicago.
Publications
"Impossibility and Related Doctrines in Contract Law: An Economic Analysis," in Economic Analysis of Contract law, Antitrust law, and Safety Regulations, Jenny B. Wahl ed. (Taylor & Francis, 1998) (with Richard A. Posner).

cu

"Discovery from Experts," in Antitrust Economics (1980) (with Frank H. Easterbrook).

cu
"How Real Options Lead to Better Decisions," Financial Times, October 25, 1999 (with Robert H. Gertner).

"Teaching Law," Swarthmore College Bulletin, November 1980 (with Frank H. Easterbrook).