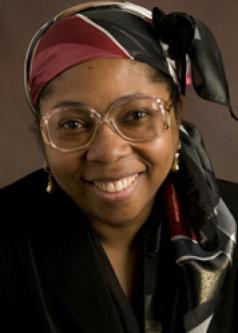 Lecturers in Law
Library
Staff
Lyonette Louis-Jacques
Foreign and International Law Librarian, Lecturer in Law
Library
Biography
Lyonette (Lyo) Louis-Jacques, JD'86, was the Foreign and International Legal Reference Librarian at the University of Minnesota from 1986-1992. She returned to the Law School in 1992 to begin her current position, where she provides foreign, comparative, and international law (FCIL) research, instruction, collection development, and management services. Courses she taught include the Public International Law Research Lab and the Advanced Legal Research: Foreign and International Law seminar.
Ms. Louis-Jacques is the author of articles in the Chicago Journal of International Law and the International Journal of Legal Information; International Law Legal Research (contributed bibliographic content); Introduction to International Organizations (co-edited with Jeanne Korman); Law Lists (a guide to law-related listservs); Jumpstart (a directory of FCIL research specialists); and Comparative Criminal Procedure: A Select Bibliography (GlobaLex).
She co-founded (with Mila Rush) the INT-LAW International Law Librarians listserv and co-edited the AALL award-winning CALL Bulletin. She was also a Slaw "Legal Information" columnist (2010-2020).
Ms. Louis-Jacques served as a member of the American Association of Law Libraries Executive Board (2005-2008). She chaired the FCIL and Computing Services Special Interest Sections and is a former member of the Board of the University of Chicago Human Rights Program/Pozen Family Center for Human Rights. She is a member of the International Association of Law Libraries (IALL), the American Society of International Law (ASIL), and the Illinois Bar (inactive).
Education
University of Chicago Law School
JD, 1986
Edwin F. Mandel Legal Aid Clinic Award, 1986
University of Michigan School of Library Science
AMLS, 1983
University of Chicago
BA, 1979
Experience
University of Chicago Law School, D'Angelo Law Library
Foreign and International Law Librarian and Lecturer in Law, 1992-present
University of Minnesota Law School Library
Acting Assistant Director for Public Services, 1990-1992
Foreign and International Legal Reference Librarian, 1986-1992
University of Chicago Law School, Edwin F. Mandel Legal Aid Clinic
Student Attorney, 1985-1986
Legal Assistance Foundation of Chicago
Law Intern, 1984
Hosier & Sufrin, Chicago, Illinois
Summer Associate, 1984
Memberships and Professional Affiliations
American Association of Law Libraries (AALL)
American Bar Association (ABA)
American Society of International Law (ASIL)
Association of American Law Schools (AALS)
Canadian Association of Law Libraries (CALL)
Chicago Association of Law Libraries (CALL)
Chinese and American Forum on Legal Information and Law Libraries (CAFLL)
International Association of Law Libraries (IALL)
Advisory Board, Human Rights Center, University of Minnesota
Board, Human Rights Program, Center for International Studies, University of Chicago
Admitted to the Illinois bar (1987) 
Awards and Honors
FCIL-SIS Dan Wade Outstanding Service Award (2014)
AALL Diversity Committee -- Librarians of the Month (2014)
Featured in Celebrating Diversity: A Legacy of Minority Leadership in the American Association of Law Libraries, Carol Avery Nicholson, Ruth Johnson Hill and Vicente E. Garces eds. (William S. Hein & Co, 2006)
Spirit of the FCIL-SIS Award, American Association of Law Libraries Foreign, Comparative, and International Law Special Interest Section (2005)
The Agnes and Harvey Reid Award for Outstanding Contribution to Law Librarianship, Chicago Association of Law Libraries (2001-2002)
Honorable Mention, Hennepin Lawyer Creativity Contest (1988) 
Matthew Bender Scholarship Award, American Association of Law Libraries (1987)
Minnesota Association of Law Libraries Grant (1987)
Edwin F. Mandel Legal Aid Clinic Award, University of Chicago Law School (1986)
Opportunity Award, University of Michigan School of Library Science (1982-1983)
National Achievement Scholarship, University of Chicago (1975-1979)