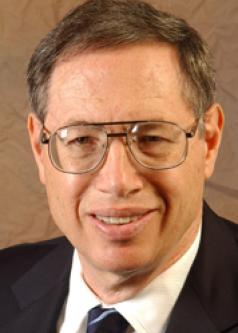 Academic Faculty
Emeriti
Senior Lecturers
Richard A. Epstein
James Parker Hall Distinguished Service Professor Emeritus of Law, Senior Lecturer in Law
Biography
Richard A. Epstein is the James Parker Hall Distinguished Service Professor Emeritus of Law and a Senior Lecturer at the University of Chicago Law School. Epstein started his legal career at the University of Southern California, where he taught from 1968 to 1972. He served as Interim Dean of the Law School from February to June 2001. He is also the Laurence A. Tisch Professor of Law at New York University, and the Peter and Kirsten Bedford Senior Fellow at the Hoover Institution.

Professor Epstein received an LLD, hc, from the University of Ghent in 2003. He has been a member of the American Academy of Arts and Sciences since 1985 and a Senior Fellow of the Center for Clinical Medical Ethics at the University of Chicago Medical School since 1983. He served as editor of the Journal of Legal Studies from 1981 to 1991, and of the Journal of Law and Economics from 1991 to 2001.

His books include The Classical Liberal Constitution: The Uncertain Quest for Limited Government (Harvard 2014); Cases and Materials on Torts (Aspen Law & Business; 10th ed. 2012) (with Catherine M. Sharkey); Design for Liberty: Private Property, Public Administration, and the Rule of Law (Harvard 2011); The Case Against the Employee Free Choice Act (Hoover 2009); Supreme Neglect (Oxford 2008); Antitrust Decrees in Theory and Practice: Why Less Is More (AEI 2007); Overdose: How Excessive Government Regulation Stifles Pharmaceutical Innovation (Yale University Press 2006); How Progressives Rewrote the Constitution (Cato 2006); Torts (Aspen Law & Business 1999); Principles for a Free Society: Reconciling Individual Liberty with the Common Good (Perseus Books 1998); Mortal Peril: Our Inalienable Rights to Health Care (Addison-Wesley 1997); Simple Rules for a Complex World (Harvard 1995); Bargaining with the State (Princeton 1993); Forbidden Grounds: The Case against Employment Discrimination Laws (Harvard 1992); Takings: Private Property and the Power of Eminent Domain (Harvard 1985); and Modern Products Liability Law (Greenwood Press 1980). He has written numerous articles on a wide range of legal and interdisciplinary subjects.

Professor Epstein has taught courses in administrative law, antitrust law civil procedure, communications, constitutional law, contracts, corporations, criminal law, criminal procedure, employment discrimination law, environmental law, financial regulation, health law and policy, legal history, labor law, military law, property, real estate development and finance, jurisprudence, labor law, land use planning, patents, individual, estate and corporate taxation, Roman law, torts, water law, and workers' compensation.
Education
Yale Law School
LLB, cum laude, 1968
Order of the Coif
Oxford University
BA (Juris.), First Class Honors, 1966
Columbia College
BA, summa cum laude, 1964
Phi Beta Kappa
Experience
The University of Chicago Law School
James Parker Distinguished Service Professor Emeritus of Law and Senior Lecturer, 2011-present
Interim Dean, February-June 2001
James Parker Hall Distinguished Service Professor of Law, 1988-2011
James Parker Hall Professor of Law, 1982-1988
Professor of Law, 1973-1982
Visiting Associate Professor of Law, 1972-1973
New York University Law School
Laurence A. Tisch Professor of Law, 2011-present
Hoover Institution, Stanford University
Peter and Kirsten Bedford Senior Fellow, 2000-present
University of Southern California
Associate Professor of Law, 1970-1973
Assistant Professor of Law, 1968-1970
Memberships and Professional Affiliations
American Academy of Arts and Sciences (1985-present)
Nominating Committee (1994-present)
Senior Fellow, Center for Clinical Medical Ethics (1984-present)
Bar admissions, California (1969-present) 
Honors and Awards
Norman McLean Prize for Teaching Excellence, University of Chicago (2014)
Bradley Prize (2011)
Honorary Member, The Law and Economics Association of New Zealand (2008)
Honorary Doctorate, University of Ghent (2003)
Honorary Professor, the University of Applied Sciences, Lima, Peru (2003)
Events
Editorial Work
Service
Steering Committee, PEW Program in Joint Degree Ph.D. Programs in Medicine (1986-present)
Chairman, Intellectual Property Committee (1999-2002)
Council of the University Senate (1983-1987; 1992-1995; 1998-2001)
University Council, Committee of the Council (1985-1986; 1986-1987; 1992-1995; 1998-2001)
South of the Midway Planning Committee (2000)
Chairman, Special Committee on Unext.com (1999)
Presidential Search Committee (1999)
Long-Term Planning Committee, The University of Chicago (1997-1998)
Provost Task Force on Undergraduate Education (1994-1996)
Chairman, Committee to Draft Procedures on Academic Fraud (1984-1985)
Dean's Search Committee, Law School, Chairman (1993-1994)
Rhodes/Marshall Selection Committee (1974-1993)
Spokesman for the Committee of the Council (1985-1986; 1992-1993; 1993-1994)
Presidential Inauguration Committee (1993)
Presidential Search Committee (1992)
Provost's Advisory Committee for Long Term Planning (1992)
Chairman, Conferences and Lectures, The University of Chicago Centennial (1988-1992)
Chairman, Committee on the Outside Activities of Faculty (1990 -1991)
Commencement Speaker, Convocation, University of Chicago (June 1989)
University Steering Committee for Hospital Reorganization (1986)
Faculty Board for the Orthogenic School (1982-1985)
Faculty Board for the Smart Gallery (1975-1979)