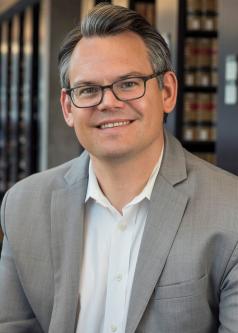 Academic Faculty
Full Time Teaching Faculty
Adam Chilton
Professor of Law, Walter Mander Research Scholar
Biography
Adam Chilton is a Professor of Law and the Walter Mander Research Scholar at the University of Chicago Law School. Adam's primary research interests lie at the intersection of international law, comparative law, and empirical legal studies. Adam currently serves as a co-editor of the Journal of Law and Economics.
Many of Adam's research projects focus on how law can promote economic, social, and political development around the world. For instance, Adam's recent book co-authored by Mila Versteeg, How Constitutional Rights Matter, won the Best Book Prize from the International Society of Public Law and from the Human Rights Section of the American Political Science Association. Adam also has ongoing projects focused on documenting the development and enforcement of competition law regimes around the world, studying how Bilateral Labor Agreements can be used to promote international labor migration, and researching how to improve the quality of life in informal urban communities.
In addition to these international and comparative projects, other topics Adam researches include reforming the United States Supreme Court, measuring the ideology of the American legal profession, studying the determinates judicial decision making, and improving legal education and the legal academy.
Adam received a BA and MA in Political Science from Yale University. After college, Adam worked as a management consultant for BCG. He then went to Harvard University, where he earned a JD and a PhD in Political Science. Before joining the faculty, Adam taught at the Law School as a Bigelow Fellow and Lecturer in Law.
Education
Harvard University
JD, 2013
PhD in Political Science, 2013
MA in Political Science, 2012
Yale University
MA in Political Science, 2007
BA in Political Science, 2007
Experience
The University of Chicago Law School
Professor of Law, 2019-present
Walter Mander Research Scholar, 2017-present
Assistant Professor of Law, 2014-2019
Bigelow Fellow and Lecturer in Law, 2013-2014
O'Melveny & Myers, LLP
Summer Associate, Washington, DC, 2010 and 2012
Department of Justice – Civil Division
Summer Law Intern Program, 2011
Boston Consulting Group
Associate, 2007-2009
Awards and Honors
Awards for How Constitutional Rights Matter (Oxford University Press, 2020) (with Mila Versteeg):
Winner of the International Society of Public Law's best book prize
Winner of the American Political Science Association's Human Rights best book prize
Reviewed in the American Journal of Comparative Law, Harvard Law Review, International Studies Review, Journal of Legal Education, Law Quarterly Review, Modern Law, and the University of Chicago Law Review
Subject of a Symposium Organized by the University of Chicago Law Review
Subject of a Symposium Organized by the Jerusalem Review of Legal Studies
Memberships and Professional Affiliations
Co-President, Conference on Empirical Legal Studies (2022-2023)
Program Committee Chair, American Law and Economic Association (2020)
Service
Appointments Committee, Entry Level Hiring Chair (2021-2022)
Appointments Committee, Lateral Hiring Chair (2020-2021)
Bigelow Fellowship Program, Co-Chair (2016-2019)
Dean Review Committee (2019)
International Programs Committee (2015-Present)
Joint Degrees Committee (2016-2021)
Events
"Bilateral Labor Agreements" (June 2021)
"Measuring Constitutional Impact" (October 2020)
"Improving the Lives of India's Urban Poor" (December 2019)
"Activism, Advocacy, & Action for India's Informal Settlements" (December 2019)
"Rethinking the Chicago School of Antitrust" (May 2019)
"The Quality of Life in Slums" (December 2018) "The Optimal Design of Guest Worker Programs" (October 2016)
"Developing Best Practices for Legal Analysis" (May 2016)
"Has International Human Rights Law Failed?" (October 2014)
Editorial Work
Co-Editor: Journal of Law and Economics
Editorial Board Member: Journal of Law and Courts
Referee
Peer-Reviewed Journals: Acta Politica; American Journal of Comparative Law; American Journal of International Law; American Journal of Political Science; American Law & Economics Review; American Political Science Review; Cambridge Review of International Affairs; Climate Policy; Comparative Political Studies; Environmental Politics; European Journal of International Relations; European Journal of Political Economy; Global Environmental Politics; Human Rights Review; International Interactions; International Journal of Comparative and Applied Criminal Justice; International Journal of Constitutional Law; International Journal of Law, Crime and Justice; International Organization; International Politics; International Review of Law & Economics; Law & Social Inquiry; Law & Society Review; Journal of Business Ethics; Journal of Comparative Politics; Journal of Conflict Resolution; Journal of Empirical Legal Studies; Journal of Human Rights; Journal of Law and Courts; Journal of Law and Economics; Journal of Law, Economics, & Organization; Journal of Legal Studies; Journal of Peace Research; Journal of Policy Analysis and Management; Journal of Political Economy; Journal of Politics; Nature – Human Behaviour; PNAS; Political Analysis; Regulation & Governance; Review of International Organizations; Review of International Political Economy; World Politics; World Trade Review
Law Reviews: Harvard Law Review; Stanford Law Review; University of Chicago Law Review; Yale Law Journal
Conferences: American Law & Economics Association Program Chair; American Law & Economics Association Area Organizer; European Law & Economics Association
Funding Agencies: Irish Research Council; Israel Science Foundation; Marsden Fund of New Zealand; National Science Foundation; Research Foundation – Flanders; National Science Center of the Government of Poland