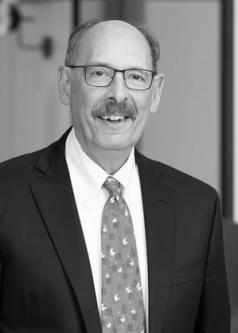 Lecturers in Law
Jack R. Bierig
Lecturer in Law
Biography
Jack has extensive experience in the general representation of associations, antitrust counseling, health care regulatory issues, copyright, trademark and trade secret matters, and FDA regulation. He has represented numerous clients in government antitrust and health fraud investigations, in actions brought by the U.S. Department of Justice and the Federal Trade Commission, in private antitrust litigation, and in copyright, trademark, and trade secret cases.
Some of the nation's leading professional associations turn to Jack for his counsel, including the American Medical Association, American Dental Association, American Osteopathic Association, National Association of REALTORS®, Federation of State Medical Boards, American Board of Medical Specialties, American Academy of Periodontology, American Association of Endodontists, and the American Health Information Management Association. He also advises several medical and dental certifying boards, such as the American Board of Dermatology, American Board of Emergency Medicine, and American Board of Periodontology. In addition, he represents a number of accreditation organizations, including ARC-PA, and CoARC.
Jack has taught Health Law and Policy and Food and Drug Law and Policy at the University of Chicago since 1999. He also has taught federal regulation of pharmaceuticals and medical devices in the MSL program at Northwestern University. He is a frequent speaker on antitrust, food and drug law, association law, and health care regulatory issues at industry and university conferences, and has written many articles on these topics.