Edwin F. Mandel Legal Aid Clinic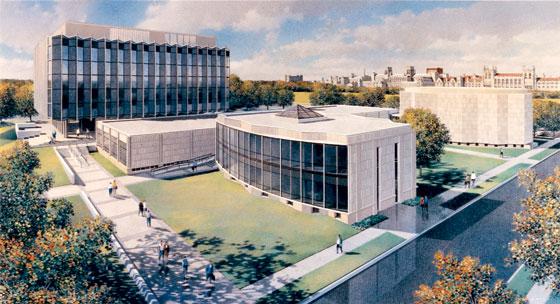 The mission of the Law School's clinical programs is to teach students effective advocacy skills, professional ethics, and the effect of legal institutions on the poor; to examine and apply legal theory while serving as advocates for people typically denied access to justice; and to reform legal education and the legal system to be more responsive to the interests of the poor. The Mandel Clinic renders assistance to indigent clients. Students assume responsibility, under the guidance of the full-time clinical faculty, for all aspects of the work. The program is intended to complement and enrich the theoretical study of law with experience in interviewing clients, investigating facts, dealing with adverse parties, working with government agencies, negotiating on behalf of clients, drafting contracts and legislation and participating in court and administrative proceedings. In addition, the Clinic seeks to acquaint students with the problems of professional responsibility and with the special issues of low-income clients and other disadvantaged groups. Students are encouraged to identify legal remedies for recurrent problems through new legislation, improvements in government services and benefits, assisting community-based groups and bar associations in their reform efforts, test cases and other types of law reform litigation.
Under Illinois Supreme Court Rules, students who have completed one half of the credits needed for graduation are authorized to appear on behalf of clients in the state trial courts and administrative agencies. Students may also represent clients in the Illinois Appellate Court, the United States District Court for the Northern District of Illinois and the United States Court of Appeals for the Seventh Circuit.
Contact
6020 South University Avenue
Chicago, IL 60637
phone: (773) 702-9611
fax: (773) 702-2063
Giving to the Mandel Clinic
Gifts to the Mandel Legal Aid Clinic provide resources and clinical staff to support the more than 130 students enrolled in our clinics, who deliver more than 16,300 hours of free services to low-income Chicago residents.  None of this includes the work of our clinical faculty members who work full-time at the Law School and primarily serve Chicago.
Make your gift now and select "Mandel Legal Clinic" as the area of support.
The Clinic's work is generously supported by gifts at all levels. All gifts (except anonymous ones) are celebrated in our Honor Roll, and funds and endowments supporting the Clinic are described in our yearly publication of Announcements.
History of the Mandel Clinic and Kane Center
[from "Fifty Years of Clinical Legal Education at Chicago Law"  by Robin I. Mordfin]
The goals of the Edwin F. Mandel Legal Aid Clinic have long been to help those who need assistance and to teach students the practical ins and outs of legal practice at the same time. Over the past half century, the methods and models used to achieve these goals have changed, but the desire to instill in students an understanding of the value and need for public-assistance law never wavered.
Since its inception, the Mandel Clinic has been regarded as a superlative example of what a law school–affiliated legal aid clinic should be. With dedicated teachers and bright, eager students, literally hundreds of thousands of people have been helped directly by Clinic staff. And many, many more have benefited from the lawsuits and advocacy work the Clinic has performed.
The Clinic has influenced attorneys who have gone on to start other legal aid clinics at schools across the country, from Vanderbilt University Law School in Tennessee to the Boalt Hall School of Law at the University of California, Berkeley. Further, its reach is more than national, as several law schools outside of the country have studied the Mandel model when creating their clinics.
At its inception, when it opened with two attorneys and one secretary, its creators firmly believed that the Clinic would help people well into the twenty-first century. Today, with its expanded staff, its comfortable offices, and its mass of hardworking students, the Mandel Legal Aid Clinic continues to be a credit to its founders.
By the time the Mandel Legal Aid Clinic opened, Dean Edward H. Levi had spent six years writing hundreds of pages worth of memos, letters, and proposals in an attempt to bring his plan for a legal clinic at the Law School to fruition. In a 1951 memo, he wrote:
"Such a legal clinic would be a major step in American legal education. It would put the law schools in a position where they would be dealing with the facts of actual cases . . . . It would be an experiment in the training of lawyers using techniques analogous to those employed in medical schools."
Levi's vision was clear, but the route to success was not as apparent. Over the next few years, a number of proposals were considered and discarded, including one put forth by the National Legal Aid Association for a Legal Center in Chicago that would include students from six area law schools.