Pat Maxwell, '17, Named April Pro Bono Volunteer of the Month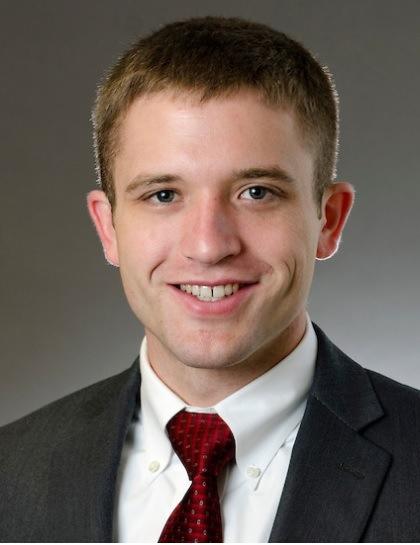 Editor's note: The Pro Bono Board, a student group committed to expanding pro bono knowledge and opportunities to students, names a Pro Bono Volunteer of the Month. The April honoree is Pat Maxwell, '17.  Stephanie Spiro,'16, a member of the board, wrote this story on his work. For more information on pro bono work, visit the Pro Bono Service Initiative website or contact Shehnaz Mansuri in the Office of Career Services.
April's Volunteer of the Month, Pat Maxwell, '17, has dedicated his pro bono service to coordinating the University of Chicago Law School's student participation in the Hyde Park Neighborhood Club (HPNC). HPNC provides afterschool programming for children whose parents would otherwise struggle to send their kids to extracurricular activities. 
Maxwell and eight other students mentor sixth and seventh graders at a local school. As mentors, the law students play basketball with their mentees, help them with homework, and participate in both one-on-one and group activities.
One large piece of the mentoring program is Lawyers in the Classroom. Maxwell and his group use an age-appropriate curriculum to teach core legal principles.
"There are a lot of debate activities; it isn't lecture focused, it's more interactive," Maxwell said.
Lessons are geared toward the Bill of Rights and its defining concepts. There are also accessible statuary interpretation lessons. One lesson that the law students facilitated involved an activity that Pat engaged in during his first statutory interpretation class in law school. The law students read a hypothetical ordinance to their mentees: "No Vehicles Allowed in the Park." The mentees then discussed whether this ordinance applied to bicycles, roller skates, scooters, and hover boards.
"It's nice to tell them that some of the Lawyers in the Classroom lessons are like what we do in law school," he said.
Often the children engage in fierce debate about lighthearted matters. But occasionally, the lessons bring up serious topics that touch the children's lives. In the "No Weapons Allowed" lesson, the law students presented various hypothetical situations to discuss with the group. In one hypothetical situation, a young boy is harassed when he takes the bus to school, so he brings a bat to protect himself. In response to this hypothetical, one mentee raised his hand and explained that a very similar situation happened to his brother.
"His brother needed to walk in a dangerous neighborhood and brought a pocketknife to protect himself," Maxwell explained. "He had an arrangement with the principal so he could get to school safely every day. The principal would lock up the knife until school was out."
Maxwell said that in moments like that, volunteers learned a lot from the students.
"I feel like I live in a bubble in the South Side, so this has been an eye-opening experience to learn about the neighborhood we live in," he said.
In other lessons, the mentees have talked about their experiences with police and their opinions on drug testing.
Most of the lessons take about a half hour to an hour. But this quarter, the mentors and mentees will spend three weeks preparing for a mock trial. Maxwell is excited for the challenge.
"We have had really great volunteers this year," he said. "That has made all the difference. Once we got a bunch of mentors signed up for one-on-one relationships, we saw attendance go up. We always look for more people to join."
A native of Cleveland, Maxwell graduated from Ohio State University before coming to the Law School. He will be a summer associate at Sidley Austin in Chicago this summer.