Maia Lamdany, '16, Named March Pro Bono Volunteer of the Month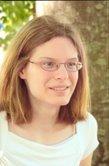 Editor's note: The Pro Bono Board, a student group committed to expanding pro bono knowledge and opportunities to students, names a Pro Bono Volunteer of the Month. The March honoree is Maia Lamdany, '16.  Stephanie Spiro,'16, a member of the board, wrote this story on her work. For more information on pro bono work, visit the Pro Bono Service Initiative website or contact Shehnaz Mansuri in the Office of Career Services.
Maia Lamdany, '16, March's Pro Bono Volunteer of the Month, has been dedicated to facilitating opportunities for law students to participate in refugee resettlement assistance throughout her time at the Law School. Shortly after starting law school, Maia heard about the possibility of a new partnership between The Law School and the International Refugee Assistance Project (IRAP—formerly the Iraqi Refugee Assistance Project). IRAP, a student-driven organization that helps refugee applicants throughout the Middle East and North Africa, was hoping to form a chapter at the Law School.  Maia, who had worked in 1`refugee resettlement in Pittsburgh for a year, offered to take a leading role in forming the Law School's chapter of IRAP.  Maia became the Chapter Director, in charge of recruiting student volunteers and pro bono attorneys from Chicago firms, assigning cases to student-attorney teams, and working on individual cases.
From that time until midway through her third year, Maia served as Chapter Director and saw the chapter grow from handling four cases in spring of 2014 to twelve cases in 2015-2016. Maia said she has "learned a lot about managing cases and recruiting people" through her leadership position. In January 2016, she passed on the Chapter Director role to other students, but she still works on the chapter's cases and is very active in IRAP. In January, with the help of the Law School's diversity-month funding, she helped organize a lunch talk co-sponsored by IRAP and OutLaw featuring a former IRAP client who is a transgender Syrian refugee living in Chicago.
Maia also volunteers for IRAP National. She started conducting intakes during the summer after her first year of law school. Now she conducts one to five intakes a week by phone or Skype with applicants around the world to determine if their cases can be assigned to chapters around the United States. Recently, Maia started a referral for Afghans in Iran with the UN Refugee Agency, UNHCR (United Nations High Commissioner for Refugees), asking the UNHCR to consider them for resettlement and help them access health insurance and work permits.
Reflecting on her work with the chapter she helped create, Maia said, "Our chapter has had several success stories with several more that seem likely in the near future. I am very proud I founded this chapter, and it looks like several of my cases will be resettled soon."
In addition to her work with IRAP, Maia participates in the Young Center for Immigrant Children's Rights' clinic at the Law School. She is working on a policy project as well as serving as a child advocate for an 18-year-old unaccompanied youth who was released from detention.