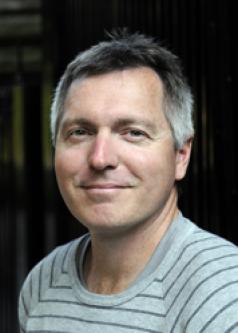 University Faculty
John List
Homer J. Livingston Professor, Economics
Biography
John A. List grew up in a working-class family in Wisconsin—where his father drove trucks for a living—and learned economics in hobby markets. Dr. List is the Homer J. Livingston Professor and Chairman in the Department of Economics at the University of Chicago. He also holds a position as a National Bureau of Economic Research Associate (NBER). John is a University Fellow at the Resources for the Future, a Research Fellow at IZA (Institute for the Study of Labor), and an Extramural Fellow at the Department of Economics, Tilburg. John has previously served as a Senior Economist on the President's Council of Economic Advisors from 2002 to 2004.
John has pioneered field experiments as a methodology for learning about behavioral principles that are shared across different domains. He has published over 150 peer-reviewed research publications, providing insights into charitable giving, public goods provision, and valuation of non-marketed goods and services. John received the 2010 Kenneth Galbraith Award and the 2008 Arrow Prize for Senior Economists for his research in behavioral economics in the field. Overall, data John has collected has provided insights into incentives for education, pricing behavior, discrimination in the marketplace, the valuation of non-marketed goods and services, public goods provision, and importantly, charitable giving. John's research on philanthropy has been showcased in various media outlets such as the Wall Street Journal, Chronicle of Philanthropy, and the New York Times. John's most recent book, The Why Axis: Hidden Motives and the Undiscovered Economics Behind Everyday Life, co-authored with Uri Gneezy, has been praised by economists as a revolutionary take on behavioral economics because their findings rely on real evidence, not assumptions, about what truly works to change behavior. 
EDUCATION
The University of Wyoming
PhD in economics, 1996
Dissertation Title: "Optimal Institutional Arrangements for Pollution Control"
The University of Wisconsin-Stevens Point
BS in economics, 1992
EXPERIENCE
The University of Chicago
Chairman, Department of Economics, June 2012-present
Homer J. Livingstone Professor of Economics, Department of Economics, January 2011-present
Professor, Department of Economics, July, 2005-present
President's Council of Economic Advisers: Environmental and Resource Economics & Empirical Economics
Senior Economist, May 2002-2004
The University of Maryland
Professor, AREC, August 2001-July 2005
The University of Arizona
Associate Professor, August 2000-August 2001
The University of Central Florida
Assistant Professor, Department of Economics, August 1996-August 2000
Presentations
"The Why of Generosity: the Economics of Why We Give," Discussion at Northern Trust, March 2014; AFP Annual Conference, October 2013  
"The Why Axis: Hidden Motives and the Undiscovered Economics of Everyday Life," Discussion at The World Bank, February 2014 
"Life is a Lab," Norwegian School of Economics, January 2014 
"Why We Do What We Do: Economics of Human Motivation," Discussion at the Atlanta Federal Reserve Bank of Atlanta, October 2013 
"Life as a Laboratory: Using Field Experiments in Economics," and "Field Experiments in the Economics of Crime," Malim Harding Lectureship at the University of Toronto, October 2013 
"Using Field Experiments in Economics," Henry George Lecture at University of Scranton, October 2013; Marburg Lecture at Marquette University, November 2012; First Annual FTC Microeconomics Conference, November 2008 
"Field Experiments as a Scientific Revolution in Charity," AFP Annual Conference, October 2013  
"Using Field Experiments in Business, Government Policy, and to Make Your Life Better," Cologne Conference on Field Experiments, August 2013  
"Field Experiments in the Social Sciences," Tiber, Tilburg, The Netherlands, August 2013 
"Using Field Experiments to Aid Classroom Instruction," AEA Conference on Teaching, May 2013  
"Field Experiments in Economics," Claremont McKenna Lecture, April 2012 
"Using Field Experiments to Explore the Economics of Crime," UC San Diego Conference on Deception in Economics, April 2012  
"Using Field Experiments to Teach Economics," University of Kentucky Economics Teaching Workshop, March, 2012  
"Why Accountants Should Care about Field Experiments," American Economics Association, January 2012 
"Using Field Experiments in Accounting," American Accounting Association, January 2012
"Using Field Experiments in Environmental and Resource Economics," American Association of Agricultural Economics Gailbrath Lecture, July 2010
"Using Field Experiments to Learn About the Economics of Charity," Association of Lutheran Development Executives, February 2010; PET, Lyon, France, June 2009; Area Conference on Public Sector Economics, CES IFO, April 2009; Council for the Advancement and Support of Education, April 2009; AFP Chicago's 13th Annual Midwest Conference on Philanthropy, October 2008
"What Makes People Give? Using Field Experiments to Learn about the Economics of Charity," Association of Lutheran Development Executives, October, 2008
"What Makes People Give? Charitable Fundraising: View from an Economist," Council for the Advancement and Support of Education, April 2008
"Field Experiments, with Select Applications," 10th Experimental Economics Days, Dijon, France, 2008
"Field Experiments in Public Economics," Association of Environmental and Resource Economics Annual World Meetings, 2007
"Field Experiments," NAKE Lectures, 2007; European Economics Association Annual Meetings, 2006; Australasian Econometric Society Meetings, 2006; Canadian Economic Association Meetings State of the Art Lecture, 2006
MEMBERSHIPS AND PROFESSIONAL AFFILIATIONS
NBER Research Associate (September 2005-present)
Faculty Research Fellow (May 2003-September 2005)

Institute for the Study of Labor Research Fellow (July 2004-present)

Resources for the Future University Fellow (July 2004-present)

Extramural Fellow, Department of Economics, Tilburg University (September 2003-present)
AWARDS AND HONORS
Yrjo Jahnsson Lecture Prize (2012)
Fellow, American Academy of Arts and Sciences (April 2011)
Kenneth Galbraith Award, Agricultural and Applied Economics Association (2010)
Arrow Prize for Senior Economists, BE Press (2008)
Distinguished Alumnus Award, University of Wisconsin-Stevens Point (May 2008)
Distinguished Alumnus Award, University of Wyoming (May 2004)
1st Place Competitive Paper Award, FMA (September 2004)
Carl H. Galloway Award for Best Undergraduate Teacher in the Department of Economics, College of Business Administration, University of Central Florida (1997, 1998, 1999, 2000)
Carl H. Galloway Award for Best Graduate Teacher in the Department of Economics, College of Business Administration, University of Central Florida (August 1997)
Recipient, John Bugas Award for Most Outstanding Graduate Student in Economics, University of Wyoming (1995 and 1996)
NCAA Academic All-American in Golf, University of Wisconsin at Stevens Point (1990 and 1991)
EDITORIAL WORK
Editor, Management Science (June 2011-present)
Editorial Board, Letters in Spatial and Resource Economics (December 2006-present); The B.E. Journals in Economic Analysis & Policy (June 2004-present); Experimental Economics (May 2004-present)
Co-Editor, Environmental and Resource Economics (August 2001-August 2004; July 2005-present); Journal of Economic Perspectives (January 2010-January 2013); Journal of Environmental Economics and Management (July 2004-2010)
Scientific Advisory Board, Environmental and Resource Economics (May 2004-present)
Editorial Council, Journal of Environmental Economics and Management (July 2001-present)
Associate Editor, Journal of Regional Science (March 2001-present)
Special Issue Editor, Scandinavian Journal of Economics: Field Experiments in Economics (2013); Journal of Economics Management: Field Experiments in Economics (2013); Journal of Public Economics: The Economics of Charity (2010); Journal of Public Economics: Using Experiments in Public Economics (2005); Experimental Economics: Special Issue on Field Experiments in Charity (2008); Journal of Economic Behavior and Organization: Field Experiments in Economics (2008); Advances in Economic Analysis & Policy: Field Experiments (2006 and 2007)
Associate Editor (Board of Editors), Journal of Economic Literature (December 2006-2011); American Economic Review (May 2004-2010)
SERVICE
EPA Science Advisory Board (September 2006-present)
Economic Science Association, Section Head: Experimental Methods (November 2003-2005)
EPA Grant Advisory Board (2001)