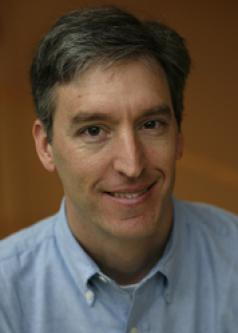 University Faculty
Steven Levitt
William B. Ogden Distinguished Service Professor, Economics
Biography
Steven Levitt is the William B. Ogden Distinguished Service Professor in Economics and the College at the University of Chicago, where he studies a wide range of topics including the economic aspects of crime, corruption, sports, and education. He also is a faculty research fellow at the National Bureau of Economic Research and the American Bar Foundation.
Levitt received a BA in economics from Harvard University in 1989, and his PhD from MIT in 1994. He was a Junior Fellow at the Harvard Society of Fellows before joining the Chicago faculty in 1997.
He was an associate editor of the Quarterly Journal of Economics before becoming the editor of the Journal of Political Economy in 1999.
Levitt is a fellow in the American Academy of Arts and Sciences, received the Presidential Early Career Award for Scientists and Engineers from the National Science Foundation in 2000, and the University of Chicago's Quantrell Award for Excellence in Undergraduate Teaching in 1998. In 2003, he received the John Bates Clark Medal of the American Economic Association as the most outstanding American economist under the age of forty.
Freakonomics (William Morrow 2005) and SuperFreakonomics (HarperCollins 2009), books he co-authored, take an unusual look at the economics underlying real-life issues. Levitt's approach emphasizes asking the right questions and drawing connections. In the spring of 2006, he was named one of Time magazine's "100 People Who Shape Our World."
EDUCATION
Harvard University
BA in economics, 1989
Massachusetts Institute of Technology
PhD in economics, 1994
EXPERIENCE
The University of Chicago
William B. Ogden Distinguished Service Professor of Economics and the Law School, 1997-present
American Bar Foundation
Research Fellow, July 1997-present
Harvard Society of Fellows
Junior Fellow, July 1994-June 1997
Corporate Decisions, Inc.
Management Consultant, August 1989-July 1991
AWARDS AND HONORS
Fellow, American Academy of Arts and Sciences (2002-present)
National Fellow, Harvard University Program in Inequality and Social Policy (September 1998-present)
Faculty Research Fellow/Research Associate, National Bureau of Economic Research (October 1994-present)
John Bates Clark Medal (2003)
Garvin Prize, University of California at Berkeley Law and Economics Workshop (2003)
Fellow, Center for Advanced Study of Behavioral Sciences (September 2002-May 2003)
National Science Foundation Presidential Early Career Award for Scientists and Engineers (February 2000)
Faculty Appreciation Award, University of Chicago Department of Economics graduate students (April 2000)
Duncan Black Prize (April 2000)
Alfred P. Sloan Research Fellow (May 1999)
National Science Foundation CAREER Award (April 1999)
Quantrell Award, University of Chicago (May 1998)
John M. Olin Research Fellow in Law and Economics, Harvard Law School (July 1995-June 1997)
EDITORIAL WORK
Editor, Journal of Political Economy (August 1999-2007)
Associate Editor, Quarterly Journal of Economics (1998-1999)
EVENTS
Panel Member, National Academy of Sciences Panel Evaluating Guns (2001-2004)
Economic Journal Lecture, Royal Economic Association Meetings (2003)
AEA Program Committee (2000; 2001)
Presenter, Review of Economic Studies European Tour (May 1997)